Dr Ra'ed Malallah receives a medal and certificate from the Iraqi Minister of Higher Education & Scientific Research
In a ceremony held at University College London (21/1/18) Dr Ra'ed Malallah, (who recently completed his doctorate in optical engineering at the UCD School of Electrical and Electronic Engineering), was presented with a medal and certificate by the Iraqi Minister of Higher Education and Scientific Research, Dr. Abdul Razzaq Al Essa. The award was given in recognition of the impact of his published work in the areas of photopolymers, holography and self-written waveguides. Dr Malallah is a member of academic staff at Basra University.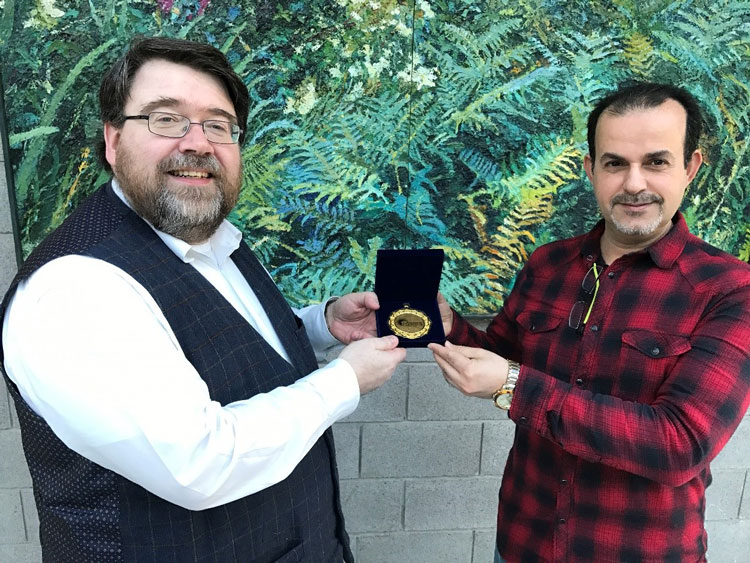 The photograph shows Dr Malallah and his PhD supervisor Prof John T. Sheridan.