Social Hurling returns!
Page updated 6 June 2019
A new take on lunchtime fitness! Dust off your hurl, brush up on your skills and get active with social hurling. Thanks to all who took part in the Social Hurling pilot. Take-up greatly exceeded expectations so we've rolled it out again for
Term 1. Sign up via engage@ucd.ie This time out, UCD Sport have kindly agreed to provide us with some coaches for the term.
This programme is open to all, no experience necesssary although you will definitely need a helmet. Games are based around the GAA Hurling Skills programme and are aimed at building skills in a non-competitive environment.
Social Hurling Pilot Programme (Complete)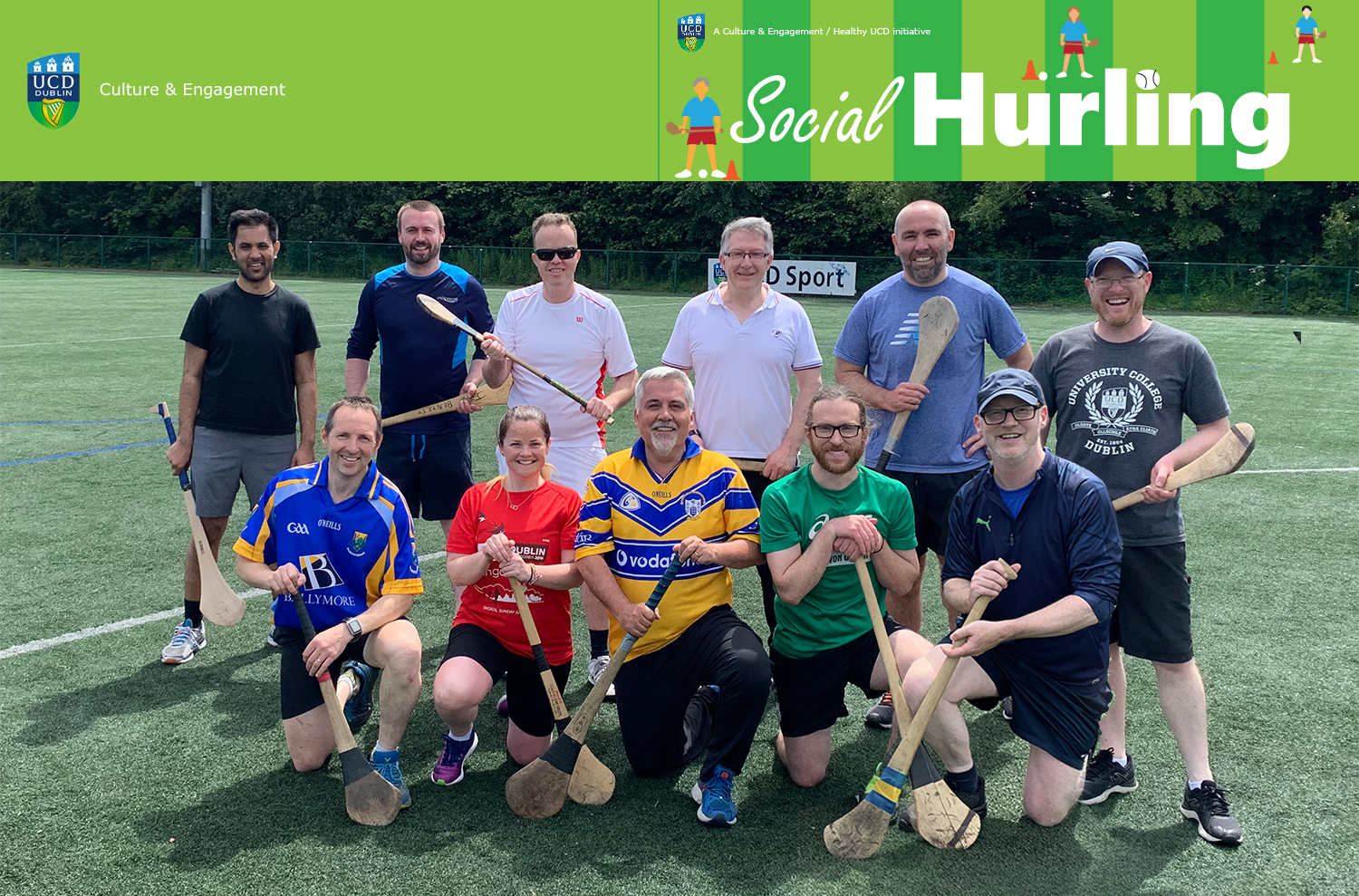 Above are week 1 participants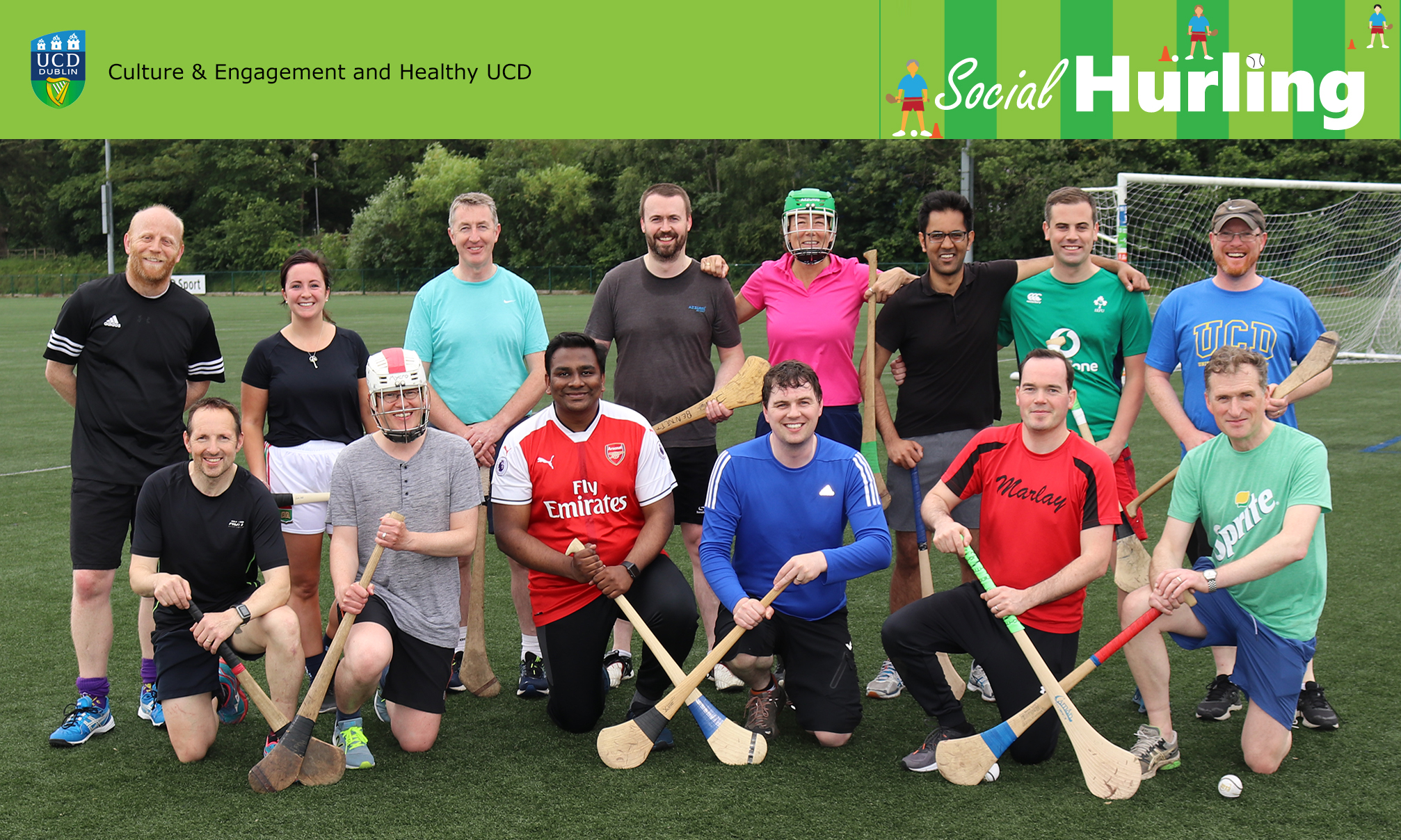 Week 2 participants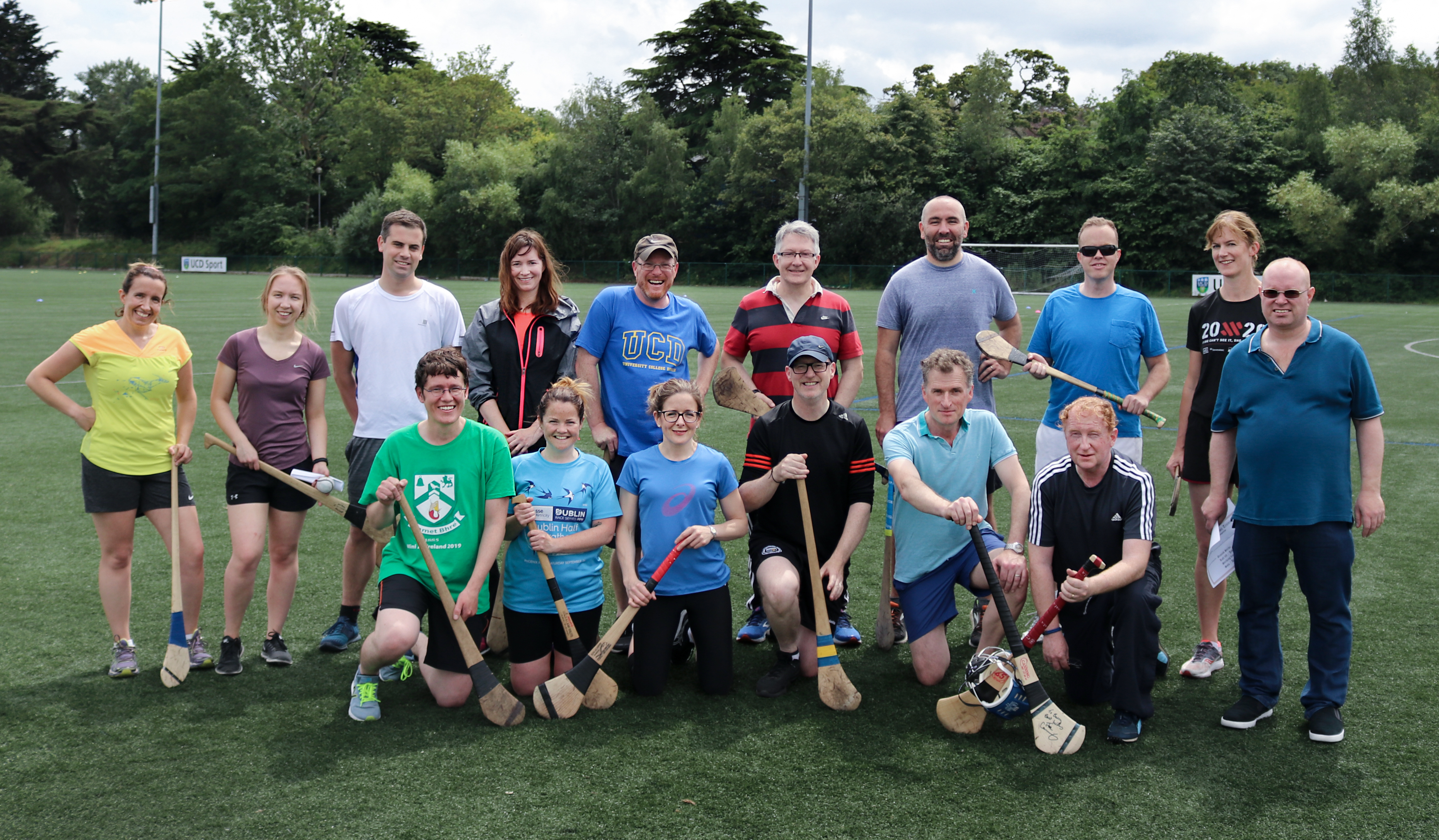 Pictured above, week 4 participants!
Contact Culture & Engagement
Culture & Engagement, UCD HR 3rd Floor, Roebuck Offices University College Dublin, Belfield, Dublin 4, Ireland. E:
engage@ucd.ie
|
Location Map