Programme
Blended lives - how to make our hybrid lives work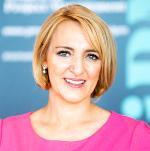 Breda McCague
Friday, 30 April
10am
Join Breda McCague, an ex-Military Officer, Co-Founder of Lean In Ireland, a Cultural Transformation Specialist and an Emotional Intelligence coach, who will share her tips for making our 'new' hybrid lives work now and in the future. On National Workplace Wellbeing Day, Breda will look at how we structure our day, what drives and drains our energy levels and how to live a fulfilled blended life. There is something for everyone in this session designed to promote wellbeing in the new reality where we all strive to achieve our optimum work/life blend.

Over the years Breda has educated and empowered herself and others in the area of emotional intelligence, the subconscious mind and the art of Self Mastery and Introspection. An accredited ECR coach in Emotional Intelligence; Breda uses both her personal experiences and her observations of the behavioural patterns she sees across the thousands of people she has coached to inspire others. Using her authentic trademark humour she delivers fascinating motivational talks.
Brenda recently spoke at UCD WST 21, where her session was very much appreciated.
Coping During COVID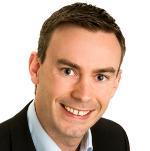 Dr Keith Gaynor
Friday, 30 April
1pm
Keith Gaynor is Assistant Professor in the School of Psychology, UCD and Senior Clinical Psychologist in St John of God Hospital. He is well known in the national media through the Tubridy Show and the Irish Independent. This Webinar will look at common emotional difficulties and ways of coping at this difficult time. It will address ways to manage typical difficulties associated with the pandemic such as Worry, Loss of Identity and Anxiety. Alongside the Webinar, he has developed a free cognitive behavioural therapy based workbook "Coping During COVID".
Over the last year Keith has been working with many people who are struggling because of the corona virus pandemic. Together with St John of God Hospital, he put together this free, easy to use self-help workbook to look at some of the most common problems people have discussed and some of the techniques which people have found most effective. Across eight modules the workbook discusses Worry, Loss of Identity, the Pressures of Decision-Making, as well feeling Anxious or Low. Someone might find the whole workbook useful or just pick and choose some aspects that apply to them. The workbook is based on tried and trusted cognitive behavioural therapy techniques and hands-on experience of working in mental health services over the last year.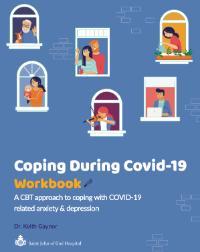 Download the Coping with COVID workbook to learn more about a Cognitive Behavioural Therapy (CBT) approach to coping with COVID-19 related anxiety and depression.
Contact Culture & Engagement
Culture & Engagement, UCD HR 3rd Floor, Roebuck Offices University College Dublin, Belfield, Dublin 4, Ireland. E:
engage@ucd.ie
|
Location Map