Financial Wellbeing Programmes
As an employer, UCD is keen to look at ways where we can facilitate better financial wellbeing through information seminars and superior deals for UCD colleagues. One element of the Financial Wellbeing Programme is the series of lunchtime seminars detailed below.
As we develop our financial wellbeing offering further, keep an eye out for other initiatives including our new UCD Employee Discount Scheme Pilot with GroupSchemes. Feedback on this series of lunchtime seminars and other initiatives you would like to see is welcomed, please email engage@ucd.ie
Lunchtime Seminars
Seminar 2 - Saving money on your new or current mortgage - Wednesday, 26 April 2017
Mortgage expert Trevor Grant, Affinity Advisors, addressed over 250 colleagues on the single biggest financial commitment most of us will enter in our lifetime. Given the number of offerings available in the mortgage market finding the right mortgage takes a lot of time and knowledge. Research shows that the wrong decision could currently cost more than €30,000 in excess interest payments. Equally recent Central Bank Research has highlighted the fact that 1/5 of existing mortgage holders or 100,000 borrowers could save thousands of Euro by switching mortgage provider. This seminar outlined the mortgage market, the application process and the best options available for new and switcher applicants.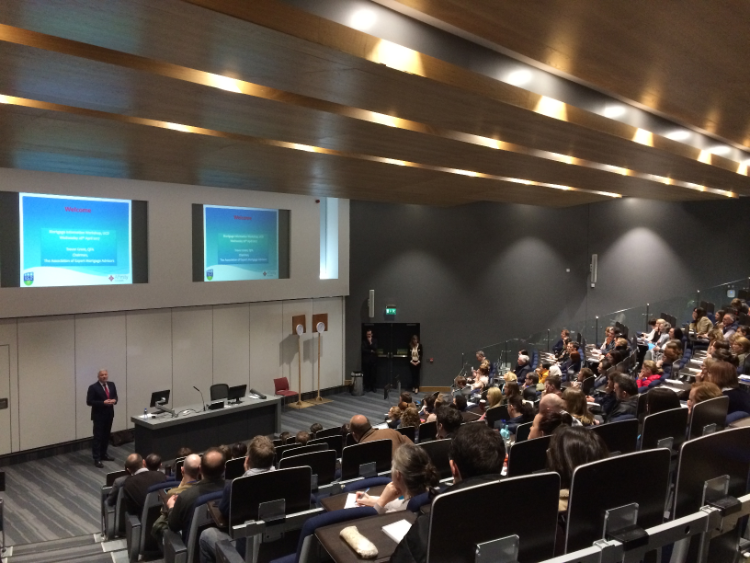 Seminar 1 -Personal Health Insurance Seminar - Thursday, 19 January 2017
Well-known, independent personal health insurance expert Dermot Goode held a seminar for over 300 colleagues who were considering renewing their health insurance. Dermot, who runs PHI Consulting, presented the best deals in the market and gave those attending the necessary details to engage with the health insurers and what plans to ask for. Crucial information when there are over 365 plans in the market place.