Rosa Jones named as winner of UCD Maeve Binchy Travel Award, 2018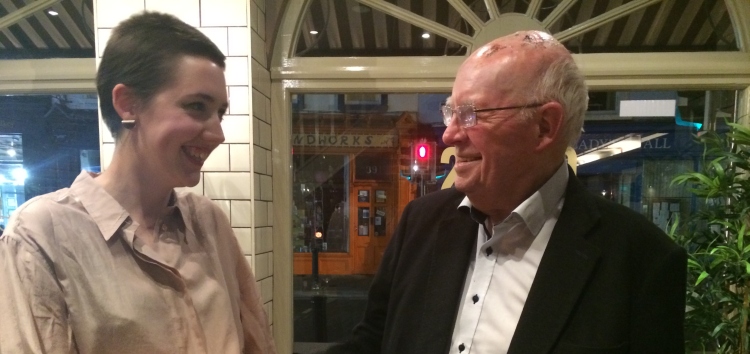 The School of English, Drama and Film is delighted to announce that the winner of this year's UCD Maeve Binchy Travel Award is Rosa Jones. Rosa, who was recently conferred with her B.A., was an undergraduate student of English at UCD from 2015-2018. Her project, as outlined below, is to research the work of Finnish author and illustrator Tove Jansson, best known for her Moomin characters. Congratulating Rosa on behalf of the judges, Professor Margaret Kelleher, Chair of the Award committee, said: 'Rosa's project impressed the judges greatly with its ambition and the depth of her interest in this important writer. We wish her a very happy and productive trip. Once again we are most grateful to Gordon Snell for his generous support of this award to mark Maeve Binchy's love of adventure and travel.' Pictured here: Rosa Jones and Gordon Snell.
Summary of Rosa Jones's research project (winner of 2018 UCD Maeve Binchy Travel Award):
The goal of the trip will be to live in Helsinki, travelling out to the islands and peninsulas, especially Pellinge, where the writer and illustrator Tove Jansson lived with her partner for most of her later life. Jansson is upheld as a national treasure in Finland, best known for her children's books. But she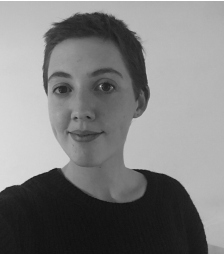 also wrote several books for adults, including short story collections and memoirs. Her work is distinct in that it focuses on themes of self-sufficiency, independence and travel, with an important feminist undertone expressed through motifs of nature, particularly emphasizing the healing power of isolation with a backdrop of the changeable Finnish landscape. I will be travelling there during the thaw from winter to spring, as the environment transforms. I want to use this state of flux and transformation in weather and light to consider Jansson's ideas surrounding fractured self-knowledge and the embrace of change. Jansson was gay, anti-fascist and a socialist, and her work—both for adults and children, reflected a system of strongly held beliefs in the importance of diversity and tolerance, which resonate with current political shifts and struggles. I want to do a series of poems channeling Jansson's singular and steadfast sense of self, as well as take the move as an opportunity to focus on writing personal essays about my perception of my own isolation in an unfamiliar space.