MA in Gender, Sexuality & Culture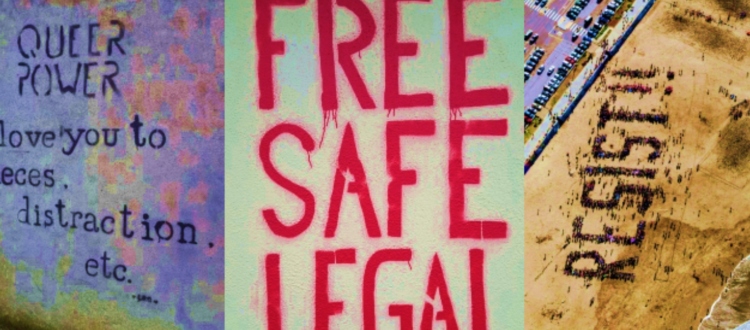 The MA in Gender, Sexuality & Culture is a dynamic, interdisciplinary programme designed for students with a strong interest in exploring and interrogating gender and sexuality in literary and cultural production and representation. Our programme was the first, pioneering postgraduate programme in the analysis of gender and sexuality in culture in the Humanities in Ireland, and it attracts students from all over the world and from a wide range of disciplines and backgrounds. Drawing on the internationally recognised expertise in gender and sexuality studies from across the Humanities and Social Sciences in UCD, we provide our students with a rigorous training in the analysis of gender and sexuality in literature, film, television, media, performance, visual culture, digital culture and more. We enable our students to develop as theoretically sophisticated researchers, writers and critics equipped with cutting-edge critical skills and methods for understanding and analysing the formations of gender and sexuality in culture and society. Students will explore issues of gender and sexuality with specific attention to race, class, migration and citizenship within an intersectional feminist and anti-/de-colonial framework.
Our programme values deeply informed, rigorous and innovative analysis, an openness to new perspectives, and self-reflective, socially and politically engaged critical practice. We foster and model these values in seminars and individual supervisions that prioritise challenging, high level discussion and debate within a mutually supportive and respectful environment. The MA is taught through a combination of taught modules delivered in the form of seminar classes, and supervised individual research projects in the form of the dissertation. Assessment is through a combination of research dissertation, research essay, class presentation, short assignments and peer review exercises.
We work closely with our colleagues in Gender Studies through joint coordination of the UCD Research Centre for Gender, Feminisms and Sexualities (CGFS), and through collaboration with the MA in Gender Studies in the School of Social Policy, Social Work and Social Justice. We encourage our MA students to engage with and benefit from the dynamic interdisciplinary Gender, Feminist and Sexuality Studies community in UCD and to take part in the many events that UCD hosts in these areas.
Show/hide content Open Close All
Applications for the MA must be made online.
Scanned copies of relevant academic qualifications, the writing sample and references should be included in the online application. If preferred, scanned copies of references can be emailed to graduateedf@ucd.ie by referees. References should be on headed paper, signed, scanned and attached to the email. The Graduate Administrator will mark them on your application as received and circulate them to the review board. Regrettably, we are unable to accept references in the body of an email.
This programme is intended for applicants with a background in the humanities, or literature, film studies, cultural studies, visual culture, sociology, anthropology, psychology, psychoanalysis as well as women's studies, gender studies and sexuality studies. A keen interest in gender and sexuality and an ability to analyse textual representations are the key characteristics required.
An upper second class honours degree, or the international equivalent is required.
Applicants whose first language is not English must also demonstrate English language proficiency of IELTS 6.5 (no band less than 6.0 in each element), or equivalent.
If you have any inquiries about the programme, please contact Dr Anne Mulhall at anne.mulhall@ucd.ie. or for general enquiries please direct to our Graduate Administrator at graduateedf@ucd.ie or telephone 716 8323.