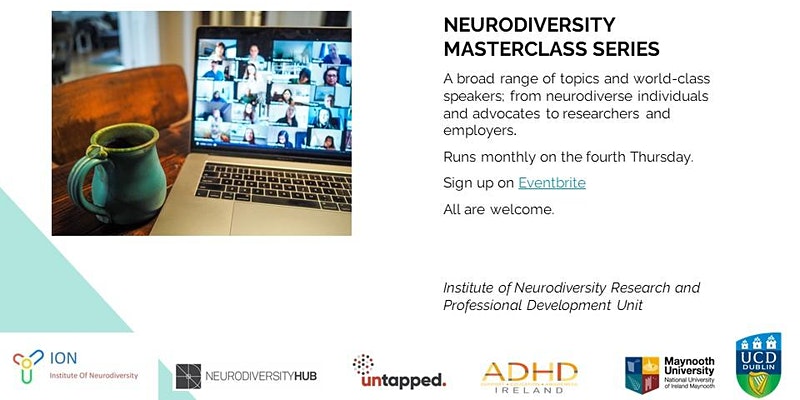 23rd March 2023: Elaine McGoldrick ' My Autism Learning Journey' (This event has been cancelled, please follow the registration link below for further details and on upcoming masterclass events.)
The IoN RDPU presents a Masterclass series on Neurodiversity.
Established in February 2021, the masterclass series will be entering its third year in 2023. We aim to showcase a diverse range of speakers and subjects from across the globe and the Neurodiverse community, academia, and industry. All are welcome to join.
Register here; a link to the zoom sessions will be sent to you the day before the webinar.
Sessions take place monthly, on the fourth Thursday of the month.
Masterclass on Playback
Previous speakers include Judy Singer, Prof Simon Baron Cohen. All previous sessions can be watched back here
Professor Sara Rankin, Imperial College'Supporting Neurodiverse Students and Staff'
Sara Rankin is Professor of Leukocyte and Stem Cell Biology at the National Heart and Lung Institute, Imperial College London.
Contact UCD Equality Diversity and Inclusion
University College Dublin, Belfield, Dublin 4, Ireland. E:
edi@ucd.ie