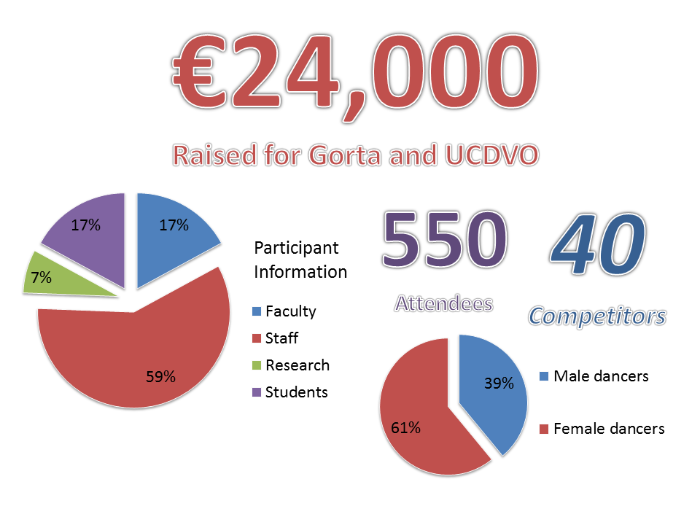 Saturday 4 March 2017 saw the completion of a journey started in June 2016 to develop an inclusive event that brought the UCD community together in a creative and inspiring way. 40 competitors completed 6 weeks of training to perform in what many described was a once in a life time experience (in a good way!). Through their efforts over 550 people came together to celebrate their achievement and raise over €24,000 for Gorta Self Help Africa and UCD Volunteers Overseas.
On the night all the individual and group performances were enthusiastically received by the audience with Associate Professor Amanda Gibney and Odhran Lawlor crowned Strictly UCD 2017 Champions.
Check out the Full Programme and details of the competitors then follow the Strictly UCD story from start to finish.
The event was organised under the auspices of UCD Equality, Diversity & Inclusion Events and Communications Committee, UCD in the Community, and Culture and Engagement – UCD HR.

Learn more about UCD Volunteers Overseas
Meet the Couples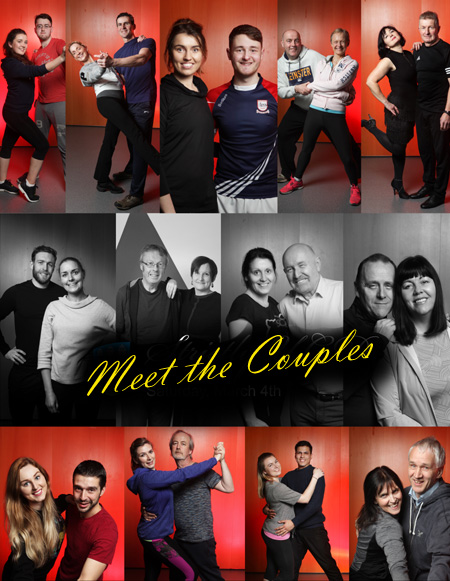 Meet the Groups
‌
‌