Geary Director receives IRC Award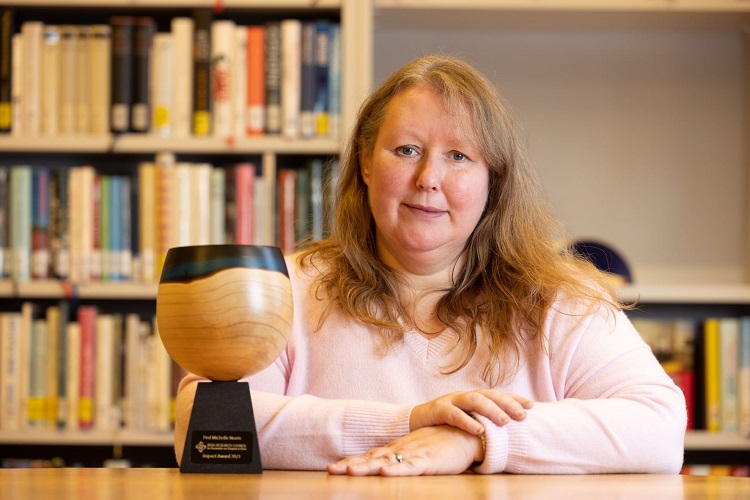 Academics and research staff at UCD have been recognised with several accolades from the Irish Research Council, as part of the state funder's 2021 Researcher of the Year Awards scheme. Receiving one of the top awards, UCD's Professor of Social Policy Michelle Norris was awarded the Impact Award for her proven record of research impact 'beyond academia' in the field of social housing policy.
Commenting on the awards announcement, UCD Vice-President for Research, Innovation and Impact, Professor Orla Feely said: "We wish many congratulations to all our recipients in this year's Irish Research Council 'Researcher of the Year' awards, particularly Professor Michelle Norris on winning the IRC Impact Award for her far-reaching work in the field of housing finance and policy. Her work on social housing, welfare states and counterbalancing housing market cycles has important implications for housing policy in Ireland and internationally
Professor Michelle Norris is Director of UCD Geary Institute for Public Policy. Her research interests focus on housing policy and urban regeneration. She has led over 20 research projects on housing policy since 2000 and produced over 170 publications on the results.
Professor Norris is a policy adviser – domestically and internationally – on housing policy. She is currently a member of the National Economic and Social Council and chairperson of the Housing Finance Agency. In 2020, she was appointed as an expert advisor to #Housing2030 – a joint international initiative which aims to improve the capacity of national and local governments to formulate policies that improve housing affordability and sustainability.
The research impact case study 'Funding social housing for low-income households after Ireland's economic crisis,' outlines the impact record of Professor Norris' research. She said: "I am honoured to receive this award in recognition of the policy impact of my work on financing and providing social housing. I would like to thank the IRC for their support for my research and for acknowledging the importance of research impact.