We know that for international students studying abroad, some of the most important considerations for you are funding and scholarships. UCD is pleased to offer a number of scholarships to international students. There are both full and partial scholarships available. Some of our brightest minds have availed of these opportunities, and we encourage you to explore and apply for the scholarship that's right for you.
Managing your money is important as a student, and the information contained here can help you to understand how you might budget for your time at UCD.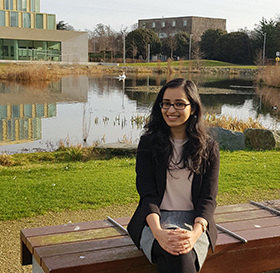 For me, the best thing about UCD is that it stays true to what it promises to be, it is experiential, transformational and international. With the MBA at UCD Smurfit Business School there are three international programs which give us a great perspective on how businesses work internationally. An international trip with your classmates - you know that's definitely going to be fun! I hope to see you at UCD next year!
Sreelakshmy Koonath, full time MBA student, UCD Michael Smurfit Business School