Chief Academic Officers agree Simulation Funding for Hospital Groups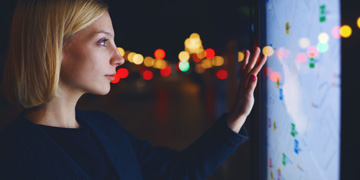 The Chief Academic Officers of the 7 hospital groups have worked hard over the COVID-19 pandemic to improve access to simulation education for all health professionals across the hospital groups. Simulation is relevant across healthcare, both for accountable training of all disciplines and to address patient safety challenges. Chief Academic Officer of the IEHG and Vice Principal for UCD Health Affairs Professor Tim Lynch, has met with the various CAO's and members of the National Doctor Training and Planning Office (NDTP), to formulate a plan for simulation education during COVID-19.
The result of these meetings was an announcement by the NDTP that the IEHG, and the 6 other hospital groups, are to be awarded one off funding of €130,000 each to further develop the required infrastructure for simulation training. This funding will include AV requirements to support the delivery of postgraduate training.
This €130,000 funding from the NDTP will now be matched by the IEHG so that a total of €260,000 in funding can be ring fenced to further expand simulation capabilities across the group's two level four hospitals.
Due to the urgent need for simulation training access the IEHG aims to have the new simulation facilities set up before the end of the year. By investing in simulation capacity on clinical sites the IEHG and it's academic partner UCD hope to mitigate the impact of Covid-19 on health professions' education and training and to future proof against similar crises.