Healthy Eating Week 25th-28th of February 2019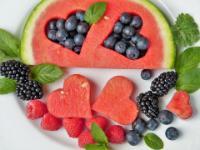 Now in it's third year Healthy Eating Week is back for 2019 bigger than ever! With lots of events across the week for staff and students there is something for everyone! Take a look below at the drop down menus per day to see the packed line up. Catering outlets across campus will also be doing offers and fruit and water bundles all week so be sure to check them out!
Dont miss our fantastic talks, cooking demos, the Healthy food village plus free samples across the week! Also use #healthyucd throughout the week and follow us on Twitter & Instagram @healthyucd and @UCDNutritionSoc to keep up to date on all the details!
Show/hide contentOpenClose All