Patterns of Conflict Resolution: Sequences and Mechanisms in Peace-Making and Peace-Building. How to Draw Lessons from Northern Ireland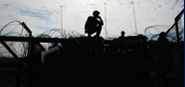 Project Description
The Northern Irish peace process and settlement of 1998 was a culmination of three intersecting processes of (i) international mediation (ii) equalisation of communal socio-economic resources and political participation and (iii) geo-political reconfiguration of British-Irish relationships. To what extent can this 'Irish' model be generalised? Do the same processes exist in other settlements, albeit in different sequences and combinations? Given the centrality of the Irish/Northern Irish case to Irish understandings of conflict resolution, it is essential to establish the range of applicability and the lessons that can be drawn from this case if an effective Irish contribution to international conflict resolution is to result.
This project builds on research conducted at IBIS on the succession of attempts at conflict resolution in Ireland and Northern Ireland. It uses the Northern Ireland case as a benchmark for comparative study. It builds on existing networks and collaborative partnerships in choosing four diverse cases - Macedonia, the African Great Lakes, the Cote d'Ivoire and the Mindanao region of the Philippines - comparing the succession of attempts at conflict resolution (failed and successful) within each case in order to show the processes which favoured success. It compares these processes between cases to identify the range of patterns of conflict resolution. Rather than applying an Irish model to these cases, the aim is to develop a repertoire of the mechanisms and processes which are combined in different sequences in different forms of conflict and conflict-resolution.
The results - briefing papers, working papers and international journal articles - at once define important new research directions and directly address the concerns of policy makers faced with problems of conflict management.
To view project case studies and policy documents click here.
IBIS gratefully acknowledges funding from the Irish Research Council for the Humanities and Social Sciences and from the Conflict Resolution Unit of the Irish Department of Foreign Affairs for this research project.