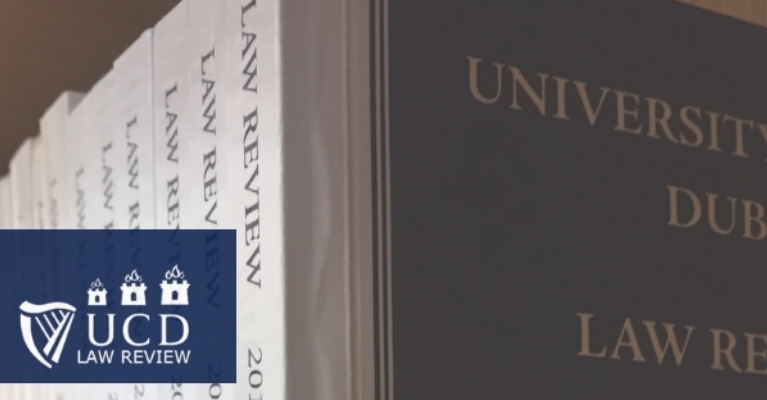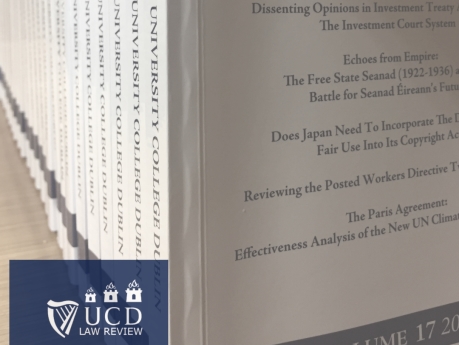 UCD Law Review
JOIN THE UCD LAW REVIEW EDITORIAL BOARD 2022-2023
The UCD Law Review is a student-edited journal which is produced on an annual basis by an Editorial Board composed of students drawn from all of the School's programmes. A place on the Board may be of particular interest to those of you with an interest in the academic side of law, or considering postgraduate study. The Review is particularly interested in recruiting an applicant with experience in web development and design.
Applications for consideration for appointment to the Editorial Board 2022-2023 should be sent by email to Dr Sarah Fulham-McQuillan (sarah.fulham-mcquillan@ucd.ie) and Dr Kevin Costello (kevin.costello@ucd.ie) under the subject line "Re: Application for the Board of the UCD Law Review 2022/2023".
The application should consist of
a covering email (indicating your reasons for applying)
a curriculum vitae (including grades and GPA)
a writing sample (not to exceed 200 words)
The deadline for applications is Friday 28 October at 3.00 pm.