Congratulations to our Law Ad Astra Athletes who graduated in 2017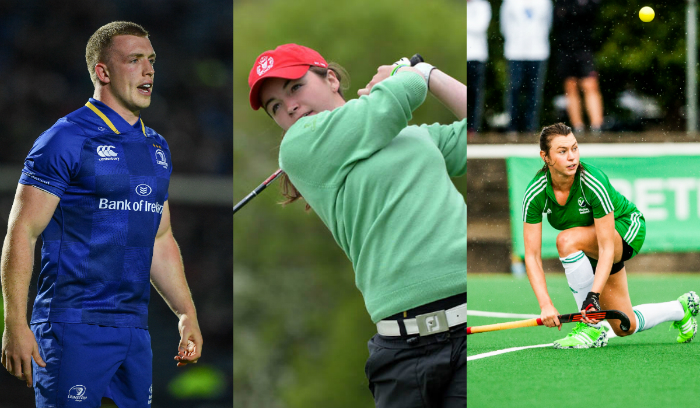 Dan Leavy (Rugby), Chloe Ryan (Golf), Deirdre Duke (Hockey)
The staff of the Sutherland School of Law are proud to congratulate three Ad Astra sports scholars upon their recent graduation. We wish them great success and many victories in all their future endeavours.
Dan Leavy graduated with a Business and Law degree in September 2017. During his studies Dan has represented UYCD RFC in the Ulster Bank League Division 1 and was part of the squad that won the Leinster Senior Cup in 2014 and 2016. Dan has represented Leinster Rugby (41 Senior Caps) in both the Guinness Pro 12 and European Champions Cup competitions. He has 4 Ireland caps.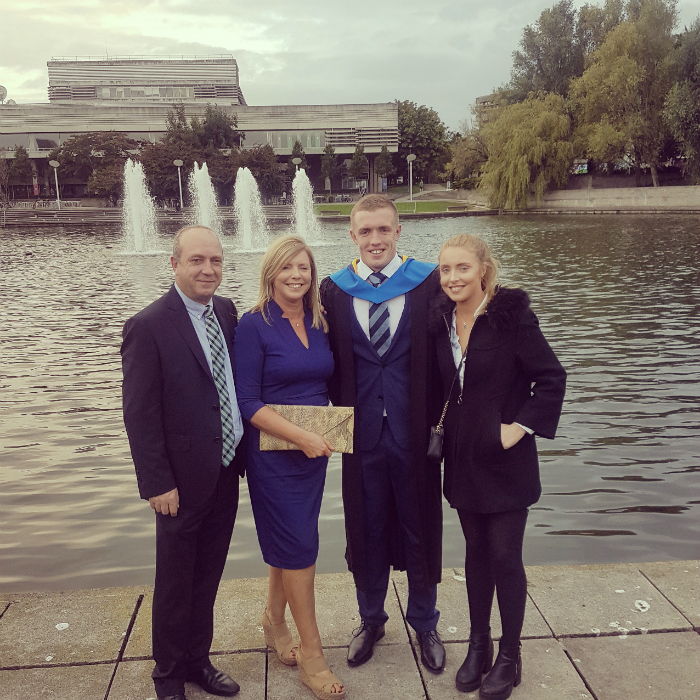 Dan pictured with his parents and sister at his Graduation.
Chloe Ryan, who graduated with a BCL in September 2017, has been a member of the Irish Golf Team since 2010 and was on the winning Irish team at the home internationals in August 2017.In 2016, Chloe won the Royal and Ancient Scholars trophy in St. Andrew's Scotland representing UCD and as a result was awarded an invitation to play in a professional tournament as an amateur on the ladies European tour. This year, she finished 3rd in the Scottish Ladies Open, and has won the Cork Scratch Trophy in both 2016 and 2017. Added to that, Chloe also won the Intervasities Golf Championship 4 times while in college, in 2012, 2013, 2014 and 2016 and was runner up in the Irish open in 2014, 2015 and 2016.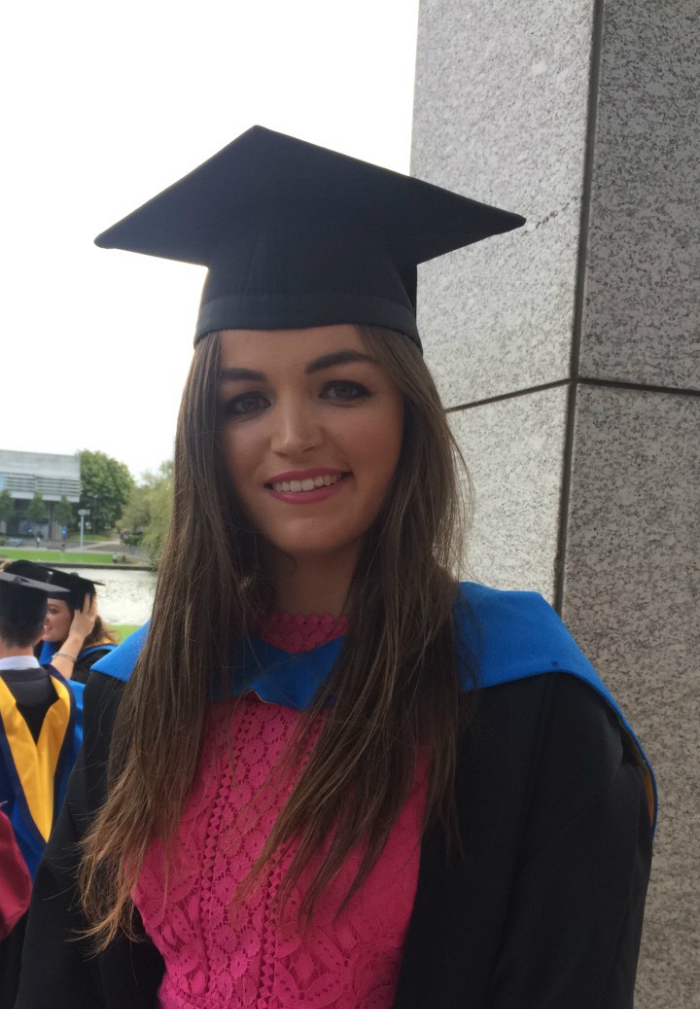 Chloe Pictured at her recent graduation.
Deirdre Duke graduated in September 2017 with a BCL with Social Justice degree. Deirdre is the Captain of the UCD Women's Hockey team and final goal scorer in the 2017 Irish Senior Cup win. Deirdre has 78 Ireland caps.
Deirdre pictured at her Graduation