Celebration of Twenty Years of French Law Degrees in UCD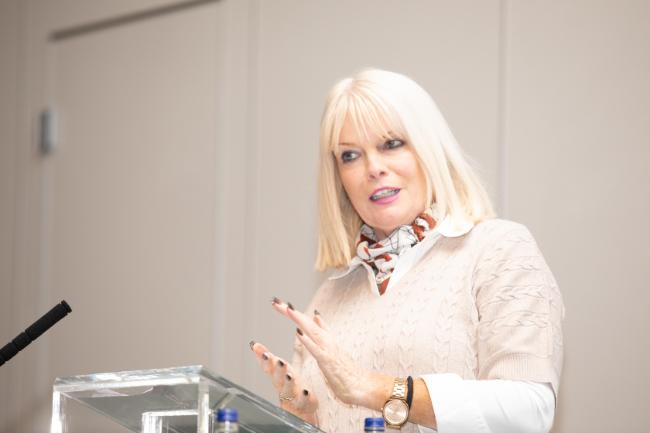 Minister Mary Mitchell O'Connor speaking at the celebration
In early November, the UCD Sutherland School of Law was delighted to co-host a celebration of Twenty Years of French Law Programmes with the Embassy of France in Ireland. The BCL Law with French Law Programme was first offered to students in 1999 and was followed by the launch of the unique, Law Dual Degree in 2006.
H.E. Stéphane Crouzat, French Ambassador to Ireland, joined Professor Colin Scott (College Principal), Professor Imelda Maher (Dean) and Dr Marie-Luce Paris (Academic Director of the Programmes), in welcoming Minister Mary Mitchell O'Connor to the celebration. The theme of the evening's speeches was 'The Future of Legal Education in Irish and French Law: Law Languages and Legal Traditions'. The audience heard inspiring speeches from the Minister of Higher Education, Ambassador and Professor Guillaume Leyte, President, University of Paris 2 Panthéon-Assas. They were joined by graduates Richard Kelly (BCL Law with French Law 2008) and Juliette Fauvarque (BCL/Maîtrise 2018), both passionate advocates of their respective degrees. Richard and Juliette spoke about their experiences of studying in UCD and the excellent foundation that it provides for a future international career.
All four partner universities in France were well represented on the evening with guests including Professor Emeric Jeansen and Dr Georgia Schneider of University of Paris 2, Professor Peggy Ducoulombier of the University of Strasbourg, Professor Hervé De Gaudemar, Dean of Law Faculty, University of Lyon 3, Jean Moulin, Ms Emilie Presthus of Aix-Marseille University, and Dr Charlotte Rault of University of Toulouse 1 Capitole. Other guests included Mr Justice Michael McGrath and Mr Justice Tony O'Connor of the High Court of Ireland.
The event was organised by Dr Marie-Luce Paris, Academic Director of the French Law Programmes with colleagues from the Embassy of France. The speeches concluded with Professor Maher, Dean of Law, congratulating Dr Paris on her organisation of the event and her unrivalled commitment to the success of the degree programmes in the School of Law.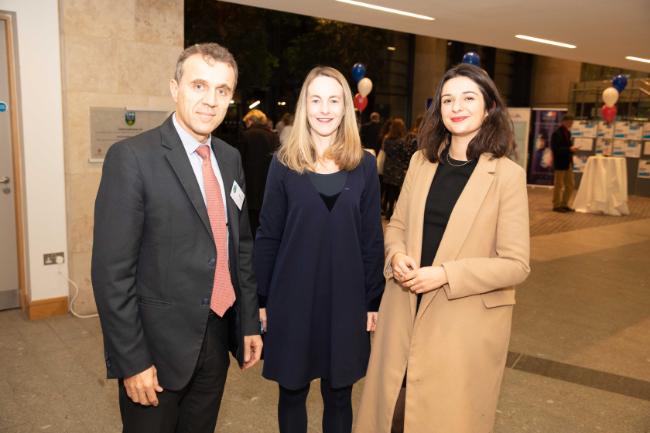 H. E. Stéphane Crouzat with Dr Marie-Luce Paris and Juliette Fauvarque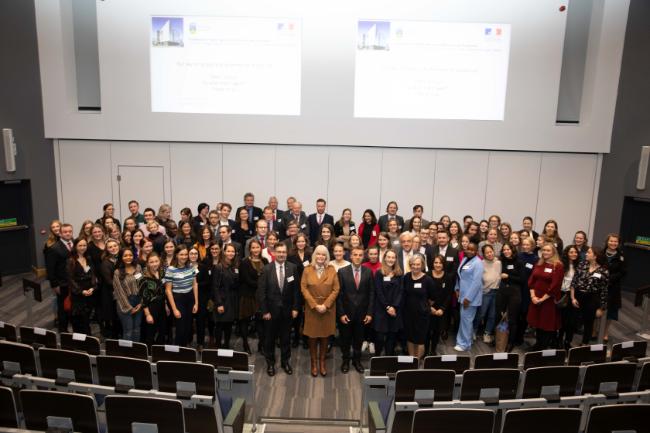 Students and Alumni with staff and distinguished guests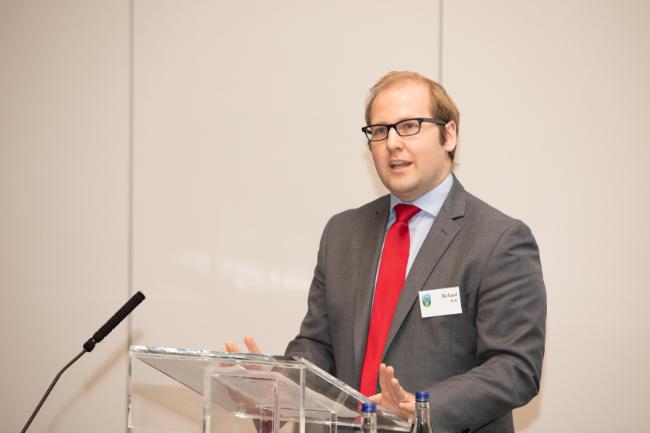 Alumnus Richard Kelly addressing the audience.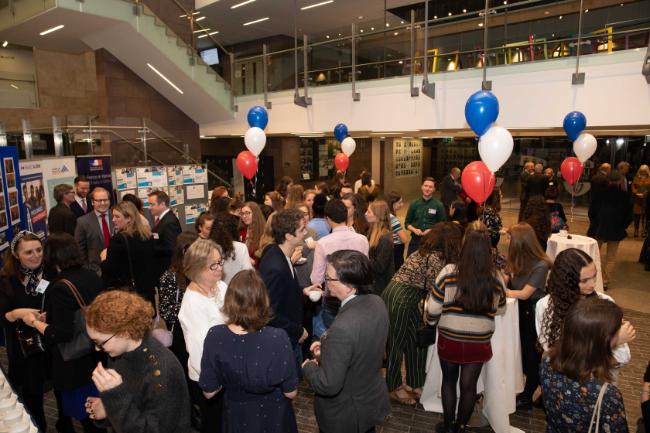 The evening was a wonderful celebration for students, staff, alumni and guests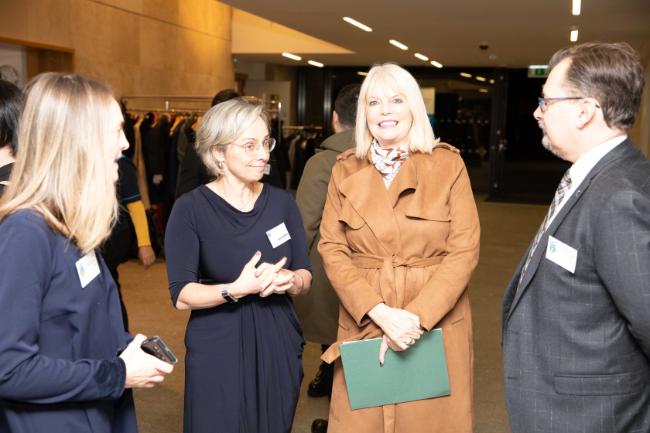 Dr Marie-Luce Paris, Prof Imelda Maher and Prof Colin Scott greet the Minister
Professor Guillaume Leyte, President of University of Paris 2 in conversation with Juliette Fauvarque
Students and Alumni celebrate the Reunion of French Law Programmes
Eoin Martin, Law with French Law student at Sutherland School of Law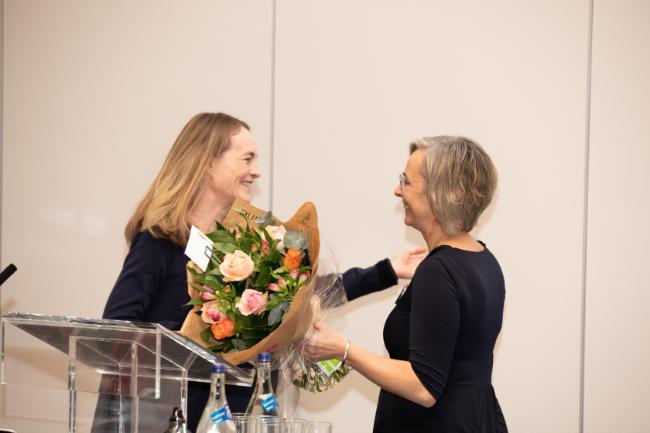 Dr Paris is thanked by Prof Maher, Dean of Law