College of Social Sciences and Law Teaching and Learning Awards 2017
Three colleagues from the School of Law received Teaching and Learning Awards in 2017.
Ms Suzanne Egan
received a University
Teaching Excellence Award
, while
Dr Niamh Howlin
received a College
Teaching Excellence Award
. These are awarded to individual members of teaching staff for sustained commitment to teaching excellence and student learning.
Mr James McDermott
received a University
Award for Outstanding Contribution to Student Learning.
This recognizes any UCD faculty, staff, tutors or demonstrators who have made contributions to student learning in a specific area.
There were 73 awards made at College level, and 13 at University level, following 1,675 nominations across UCD. The College of Law and Social Sciences awards were presented in June by Professor Colin Scott.
Mr James McDermott and Professor Colin Scott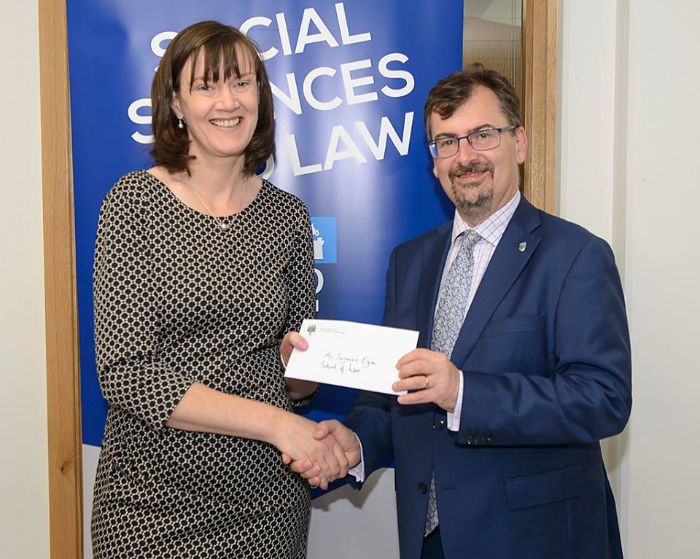 Ms Suzanne Egan and Professor Colin Scott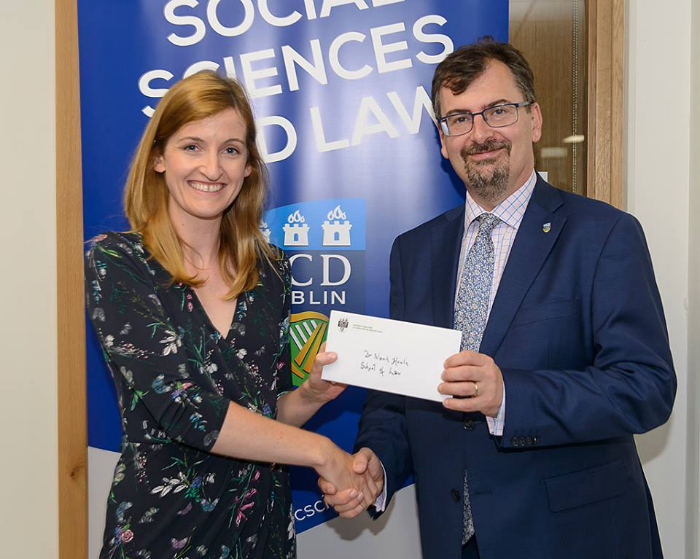 Dr Niamh Howlin and Professor Colin Scott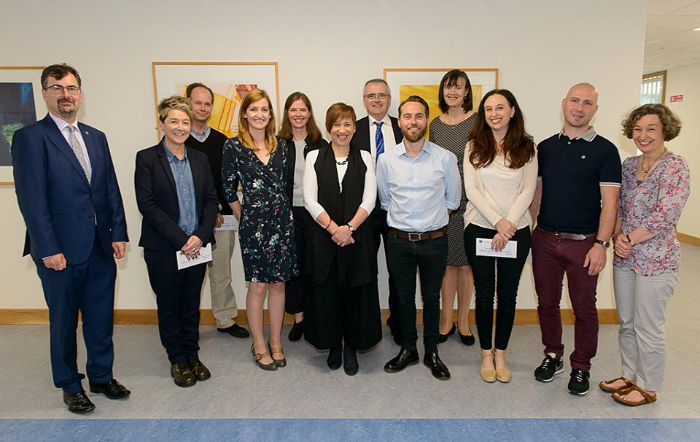 Prize winners from the College of Social Sciences and Law