Large Group of Doctoral Students Complete their Studies
Pictured L-R An Yongkang, Edward Keegan, Daniel Hayden, Elizabeth Corcoran and Mu Li
The Sutherland School of Law would like to congratulate the recently conferred PhD in Law students, An Yongkang, Edward Keegan, Elizabeth Corcoran and Mu Li. Dan Hayden was conferred with a PhD in European Law and Governance. The ceremony took place in O'Reilly Hall on Tuesday the 5th of September 2017.
Yanxuedan Zhang supervised by Professor Suzanne Kingston was conferred in absentia, Yanxuedan wrote her thesis on 'Legal Transition in Environmental Law and Regulation'.

Also celebrating was Dr Suzanne Egan of the Sutherland School of Law and the Centre for Human Rights who was conferred with a a Higher Doctorate in Laws (LL.D.) from the National University of Ireland. Suzanne had also acted as supervisor for Edward Keegan on his thesis titled 'A Missing Piece in the Puzzle: Monitoring Mechanisms and the Protection of Trafficking Victims in Europe'.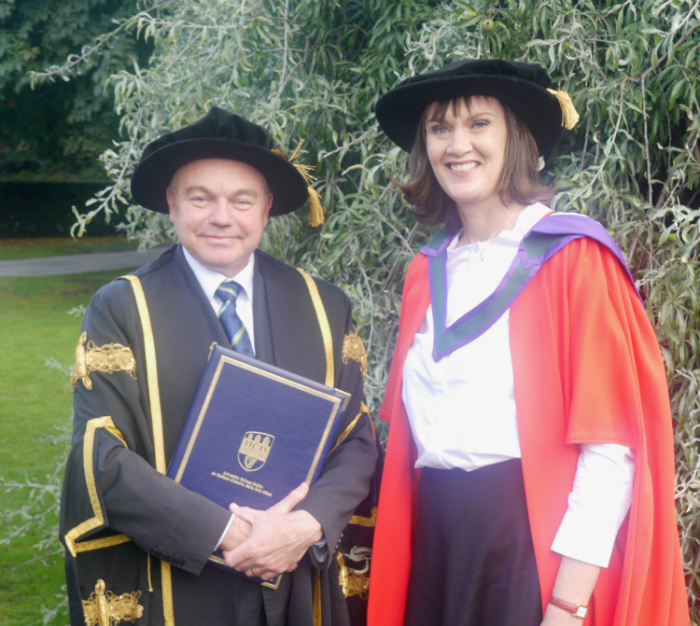 President Deeks and Dr Suza‌nne Egan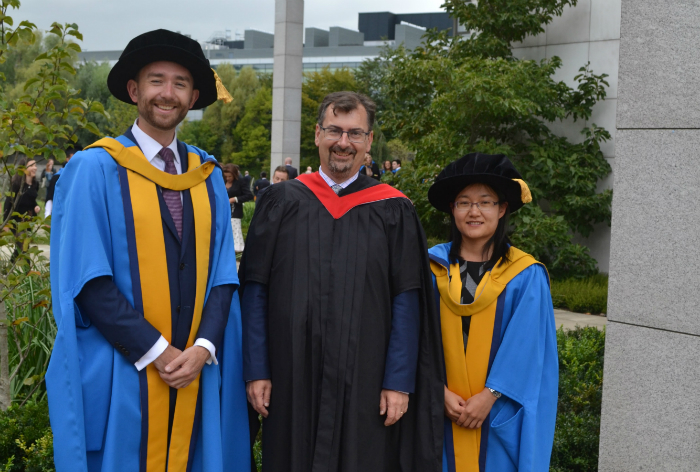 Professor Colin Scott celebrated the acheivements of two of his students. Dan Hayden wrote his thesis on 'The use of communication tools by public and private regulatory regimes'. An Yongkang completed a thesis titled 'The Partial Food Safety Regulatory Regime in China: A Comparison with the United Kingdom and Germany'.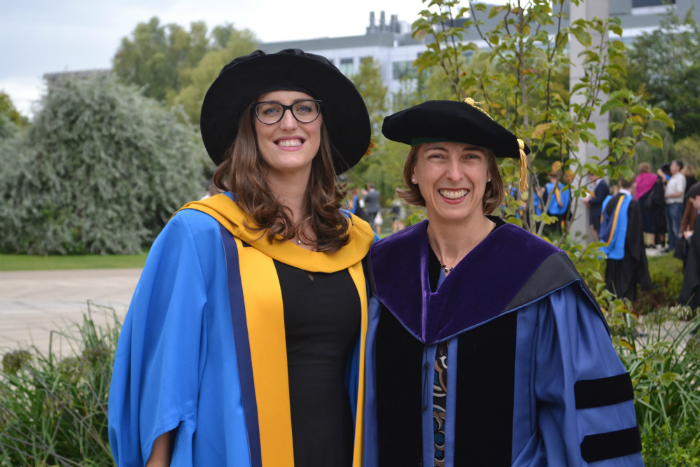 Elizabeth Corcoran completed her PhD under the supervision of Dr Oonagh Breen on the topic of 'Fiduciary Duties in the Financial Services Sector: The Interplay Between Regulation and Equity'.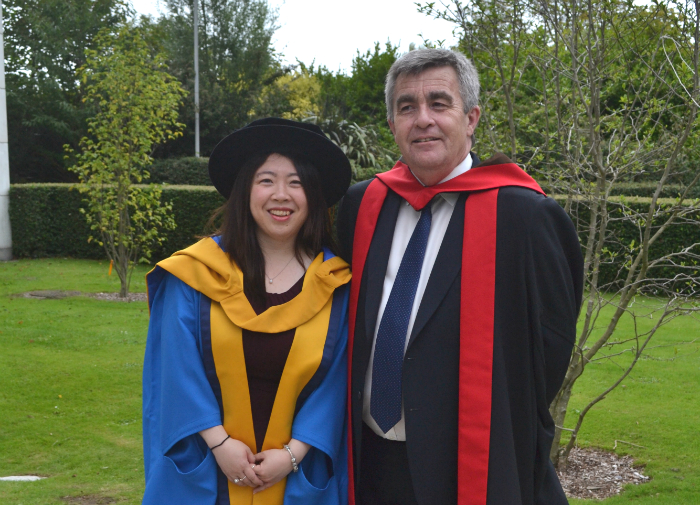 Mu Li worked Professor Joseph McMahon on her dissertaion titled 'WTO and export restrictions on high-technology products'.