Dr Cliona Kelly receives 2021 'UCD Values in Action Award'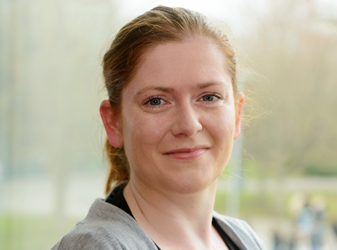 Congratulations to our colleague, Associate Dean, Cliona Kelly, who has been awarded one of the ten UCD Values in Action Awards for 2021.
Now in their fourth year, the Values in Action (VIA) awards celebrate individuals or teams/committees who act as ambassadors for the UCD Values through their daily work, volunteering or establishing initiatives. This year's recipients were awarded for bringing UCD's shared values of Collegiality, Creativity, Diversity, Engagement, Excellence and Integrity to life.
Dr Kelly was nominated by the Dean of Law, Dr Niamh Howlin, in recognition of her efforts to provide sexual wellbeing education for students.
In 2019, the Department of Education launched a framework aimed at the creation of an institutional campus culture which is safe, respectful and supportive. This was developed in recognition of the sexual violence problem in the Irish higher education sector. Dr Kelly, acting on foot of this framework, and realising that institutional reactions can be slow compared with small-scale interventions, has been working to provide sexual wellbeing education for law students. Her Consent Workshops are integrated into the curriculum on a core module for first year law students.
Conscious of the need for such initiatives to be student-led, Cliona has supported the Students' Union and Student Law Society in hosting and promoting an Image-Based Sexual Abuse workshop and an awareness-raising campaign. In addition, Law students are also asked to read the Harassment, Harmful Communications and Related Offences Act as part of an exercise in 'how to read legislation' on the LAW10420 module. This integrates a discussion about Image-Based Sexual Abuse into the undergraduate Law curriculum.
Cliona has voluntarily put a lot of time and effort into developing these resources and supports. From 2020-2021 she undertook significant training in her own time, collaborating with relevant groups such as Active Consent. She voluntarily took the initiative to integrate aspects of the sexual wellbeing education into the curriculum, which has now embedded this important topic in the Law School curriculum for the future.
Among other values, Cliona is being recognised for her engagement, creativity and collegiality. Her colleagues join with the Dean in congratulating her on her outstanding work for the wellbeing of all UCD law students.
Details of the other recipients of these awards are available here.