Dr Franck Gloglo appointed McCann FitzGerald Assistant Professor in Law and Business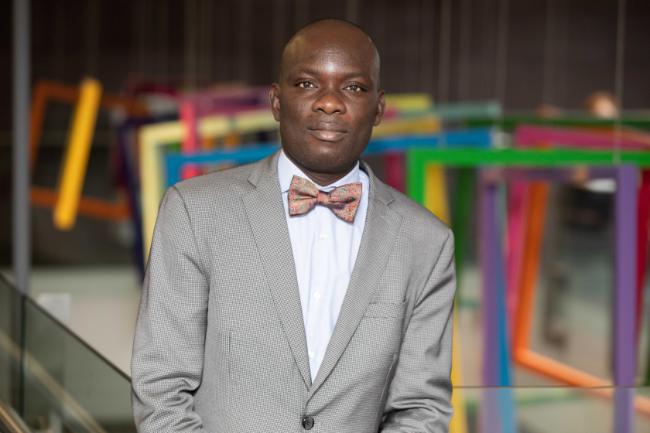 UCD Sutherland School of Law is delighted to announce the recent appointment of Dr Franck Gloglo as McCann FitzGerald Assistant Professor in Law and Business. He lectures a range of business law and professional legal skills modules at undergraduate, graduate and PhD level. His research focuses on intellectual property law and various issues at the intersection of intellectual property, health and international trade law, and the globalisation of legal education.
Prior to being appointed to this role, Dr Gloglo taught on the Master of Business Law in a Global Context at the University of Montreal's Faculty of Law. His scholarship and leadership in service to community have been recognised internationally through numerous awards and honours, including the Quebec Ministry of Finance and the Center for Studies in Economic Law at Laval University's Bursary of Merit, the Canadian Ministries of Education Explore Program Bursary, the Justus-Liebig University of Giessen and the Hesse-Darmstadt's Bursary and the emerging researcher's Grant of the Center for Research in Public Law at the University of Montreal.
Dr Gloglo holds Law degrees from Benin (LL. B), France (Master), and Canada (LL.D. 2015 – Laval University). He also holds Post-Graduate Certificates in International Intellectual Property Law from the WIPO Academy & Global IP Academy of the USPTO and Justus-Liebig University in Giessen.