Dr Liam Thornton before Oireachtas Committee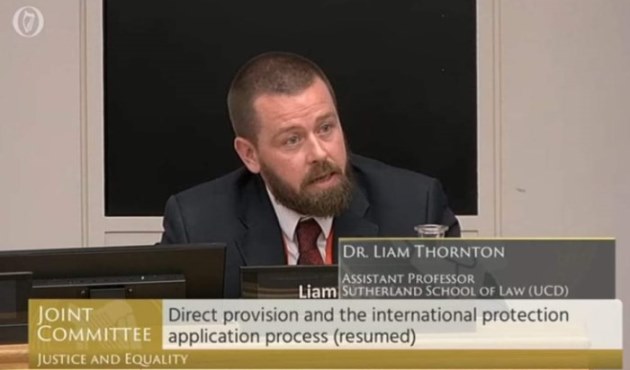 Dr Liam Thornton, assistant professor in law, UCD Sutherland School of Law provided evidence to the Oireachtas Committee on Justice and Equality on the system of direct provision recently. Liam's evidence, based on his legal analysis, noted that the system of direct provision remains a significant violation of fundamental human rights for international protection applicants across a range of different legal rights norms: privacy, right to family life, right to work and a right to an adequate standard of living. You can access Liam's opening statement to the Oireachtas Committee here, his full submission here, and watch back the proceedings here (from minute '55).
In UCD, Liam teaches a range of law modules, and in Semester II of 2019/2020 will offer a new law module to stage three law students, LAW37600 Migration Law. Details on this course are available here.