Dr. Paul Anthony McDermott SC. RIP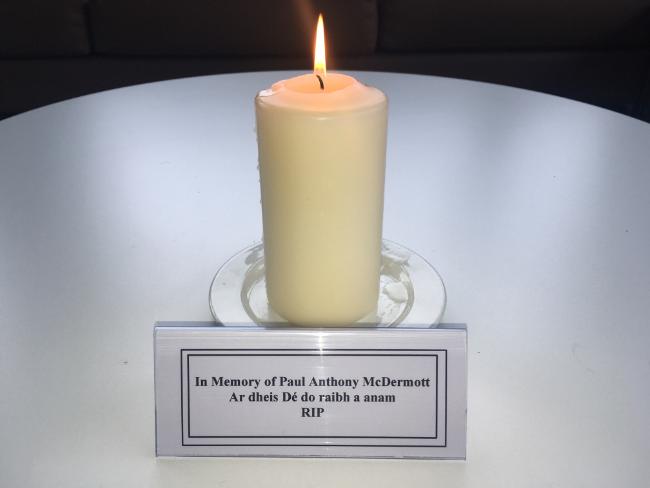 The Sutherland School of Law is greatly saddened by the death of our colleague, Dr. Paul Anthony McDermott SC. Paul was an exceptional lawyer who was a legendary teacher, inspiring generations of students and producing scholarly texts in Contract Law and Criminal Procedure offering major exegeses of Irish law that are hugely influential for legal practice. In addition, he was an eminent Senior Counsel who was well known to the general public for his insightful and concise opinions especially in newspapers and on the radio.
A UCD graduate, Paul had a BCL (1st class hons), an LLM (1st class) from Cambridge University and a PhD from UCD (under the supervision of Emeritus Professor and former Dean, Paul O'Connor), Paul taught generations of criminal law students, more recently teaching criminal law, criminal procedure and civil procedure. The latter is often portrayed as a dull subject, but his gifted teaching was such that it was an immensely popular class. Paul had been a keen debater as an undergraduate and continued to offer ongoing support to students, often acting as judge (he was a judge on the last Irish Times Debating competition). He was Senior Treasurer for the L&H student debating society, a commitment he continued despite his very heavy workload.
Paul had a superb intellect. He remained deeply committed to legal education and to UCD bringing huge energy and ambition to the School throughout his 20 twenty years here as a lecturer. As Dean, I found him unflinching in his support – a wonderful listener with his great wit and common sense. It is a shock to be writing this only a few short months after our last meeting.
Our thoughts are with Annick, his two small sons, our colleague James, his brother, and all who knew him.
Professor Imelda Maher
Dean of Law
BOOK OF CONDOLENCES
Following requests from Paul's current and former students, colleagues and friends, we have opened a Book of Condolences below to record your messages. These messages will be compiled for his family in the future.