"Litigating for the Climate" - Seminar with Renowned Environmental Lawyer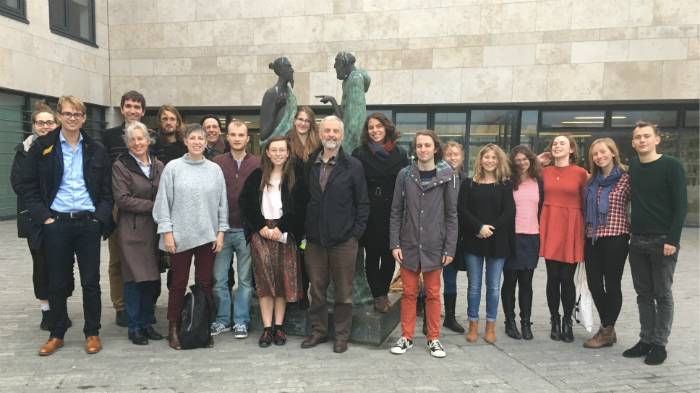 On 6 December 2017, the Sutherland School of Law's Environmental Regulation Research Group and the UCD Earth Institute together hosted Dennis van Berkel, legal counsel for the Urgenda Foundation, who spoke on the subject "Litigating for the Climate".

Urgenda is a Dutch environmental NGO responsible for what is the most famous climate change lawsuit to date. The result was a court order in 2015 requiring the Netherlands to reduce its greenhouse gas emissions by 25% by 2020 (compared to 1990). This required the Netherlands to step up its emission reduction efforts and indeed went beyond what was required under EU law.

As Mr. van Berkel explained, Urgenda presented the Hague District Court with the science contained in the reports of the Intergovernmental Panel on Climate Change - science which is accepted and approved by governments.

On the basis of this science and governments' agreement at international level that developed countries such as the Netherlands ought to reduce their emissions by 25-40% by 2020 (compared to 1990) in order to help avert dangerous climate change, the court in the Netherlands found that the Dutch government was negligent and in breach of a duty of care for failing to adopt sufficiently ambitious emissions reduction policies.

Mr. van Berkel explained that we are in the midst of a growing wave of climate litigation around the world, including for example children taking on the US government, a farmer in Pakistan suing the national government, the ongoing KlimaSeniorinnen ("Senior Women for Climate Protection") case in Switzerland, and (most recently) an Irish climate lawsuit hot on the heels of a High Court judgment in Ireland establishing an unenumerated constitutional right to an environment consistent with the human dignity and well-being of citizens at large.

After the seminar, Mr. van Berkel met with students and others interested in hearing more about the the Irish lawsuit and the Urgenda case.