Five students from law programmes receive UCD President's Awards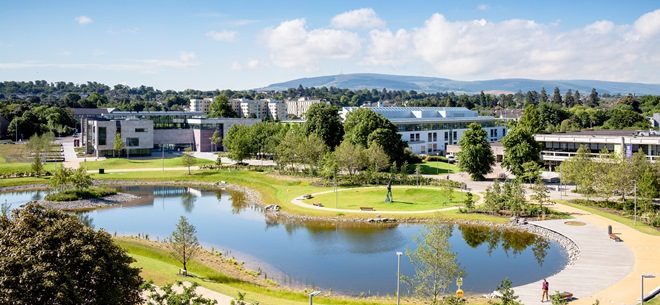 UCD Sutherland School of Law congratulates the five outstanding students from law programmes who received the President's Award in recognition of their service to campus life.
There were seventeen UCD students in total awarded by the President for their "exemplary contributions" to student extracurricular activities, as well as their involvement with student organisations across the University in 2020/21. The School of Law is very proud that there were a total of five recipients from law programmes, making up a significant proportion of all of the UCD students recognised for these prestigious awards. They were:
- Aisling Tully, (BCL) Law
- Brendan Lynch, (MCL) Masters of Common Law
- Joseph Walshe, (BBL) Business and Law
- Laura Kennedy, (BCL) Law with Social Justice
- Sarah McGee, (BCL) Law with Social Justice
The awards provide recognition for those who provide the leadership, commitment and energy that make UCD an exciting, dynamic and humane place to live, study and work. Recipients, typically, are actively engaged in service to UCD societies, clubs or the Students' Union, or are involved in student support services or competitive activity in intervarsity events.
Due to COVID-19 restrictions, this year's awards were unable to be presented in person, with the annual ceremony usually held in O'Reilly Hall.
Receiving their award, recipients were thanked for their service to their fellow students, with their contributions recognised as having "been exemplary".