2020 Law Graduate, Grace Oladipo, awarded Fulbright Scholarship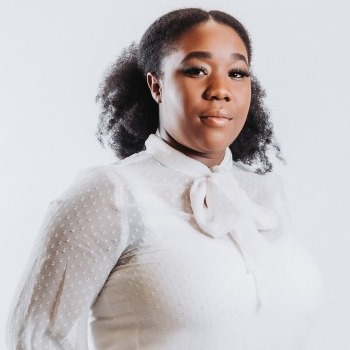 UCD Sutherland School of Law congratulates Grace Oladipo who has been awarded a Fulbright Scholarship to study in the University of Notre Dame. The Fulbright award winners were announced at a recent virtual event with Minister for Foreign Affairs, Simon Coveney TD and Irish ambassador to the US, Daniel Mulhall. These prestigious awards give students, scholars and professionals in Ireland the opportunity to undertake postgraduate study, research and teaching in the United States.
As a Fulbright Scholar at the University of Notre Dame, Indiana, Grace will research the factors that influence overrepresentation of minority groups in prison populations, measures that facilitate the reintegration of ex-prisoners into society and the role of social entrepreneurship on the realisation of human rights. While in UCD Grace was the recipient of both the Arthur Cox Contribution to University Life Award and a UCD President's Prize.
We asked Grace for details of her award and her recent activities:
'I will be undertaking an LL.M in International Human Rights Law at the University of Notre Dame. In addition to this, I will be a Graduate Affiliate of the Klau Centre for Civil and Human Rights where I will work with experts in the human rights field to realise the human rights of others.
Since I graduated from UCD in 2020, I have been working and training at PwC as a Tax Associate. I also semi-volunteered at an organisation called the Global Purpose Enterprise which aims to support young black people globally through mentorship, practical workshops, and financial aid, as well as through employment. I also co-founded The Student Collective with Shekemi Denuga, a Ph.D student at UCD. The Student Collective seeks to provide support for leaving certificate students by pairing them with university students and equipping them through their Leaving Certificate journey.
I am really looking forward to starting my studies in America as a Fulbright and a George Moore Scholar.'
Dr Joe McGrath, Assistant Professor in UCD Sutherland School of Law has also secured a prestigious Fulbright award for the academic year, 2021-2022. He will take up a coveted research role as a Fulbright Scholar at UC Berkeley.