Business and Law Student beats Ireland's best to win gradireland National Student Challenge
The UCD Sutherland School of Law congratulates our outstanding first year Business and Law student, Andrea Whelton, who recently beat competition from 60 of Ireland's brightest students to win the gradireland National Student Challenge 2017.

Andrea, from the village of Leap in West Cork, becomes the only First Year student in the Challenge's six year history to land the top prize of €1,000 and the National Student Challenge trophy. In total, 2,500 third level students from throughout Ireland entered the competition with 60 being selected to compete in the final. Of the 60 finalists, some 20 were from UCD and the rest from other universities in Ireland.

The Challenge is run by gradireland in partnership with major graduate employers Lidl, PwC, Glanbia, AbbVie, gradpublicjobs and EY. Throughout the day, teams of students must negotiate a series of Challenges set by the employers, who rate each student's performance, awarding points as they go. The challenges devised are similar to many that students will face at assessment centres when applying for jobs, so are designed to develop key employability skills in the students.

Mark Mitchell, gradireland Director, who presented Andrea with her prize, said that Andrea's victory was definitely a first for the competition:
"Andrea is the first First-Year student to win the National Student Challenge. That's an unbelievable achievement given that she was up against some of the brightest and best undergraduates from across Ireland, many of whom would be far more experienced. Andrea triumphed because she is bright, innovative and creative – but more than that, she demonstrated core employability skills that graduate recruiters look for when seeking their next generation of leaders – empathy, communication skills, team-working and leadership. Those skills are so vital in today's employment market."

Speaking after she scooped the award, Andrea said: "I'm absolutely thrilled to have won the National Student Challenge, but am also very surprised! There was such a high calibre of students competing at the event that I certainly didn't expect to win. Whatever happened I found the event to be a stimulating and eye opening experience, so to win is something that has made a great event unforgettable. It only took me 20 minutes to do the online challenge, followed by the Final itself. After winning, I would recommend any student to get involved and take the challenge, you'll learn so much and, as I've shown, you never know what might happen on the day!"

Andrea added that the event really opened her eyes in terms of what employers are looking for when it comes to graduates, and changed her perception of what was involved in working for some companies. "I did find the first challenge from Glanbia quite challenging, as I was trying to figure out how it all works, and what the people I'm working with were like. I quickly realised the value of strong teamwork, although it's a competition, and I met a lot of great people throughout the day," she adds.

With the National Student Challenge on her CV, Andrea has big plans for the year ahead and is currently trying to fundraise for a UCD Volunteers Overseas (UCDVO) to Tanzania. "This summer, I'm travelling to Ruaha, Tanzania with 18 others for four weeks to volunteer with UCDVO. During the project, we will be providing English Language and Computer classes to both students and teachers in three different primary schools in the area, as well as supplying the necessary school books and computers to each of the schools. We will also be providing summer camps in the afternoon. I need raise €2,600 so the €1,000 is going to come in very useful indeed!"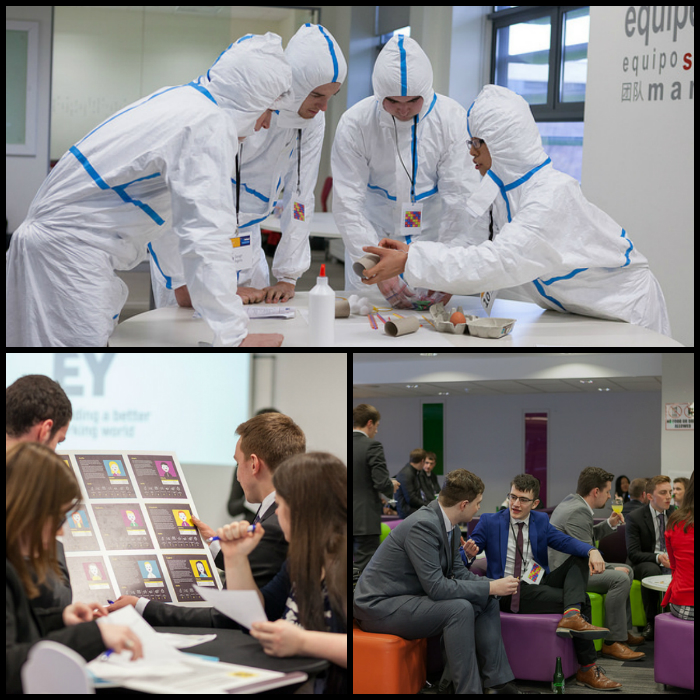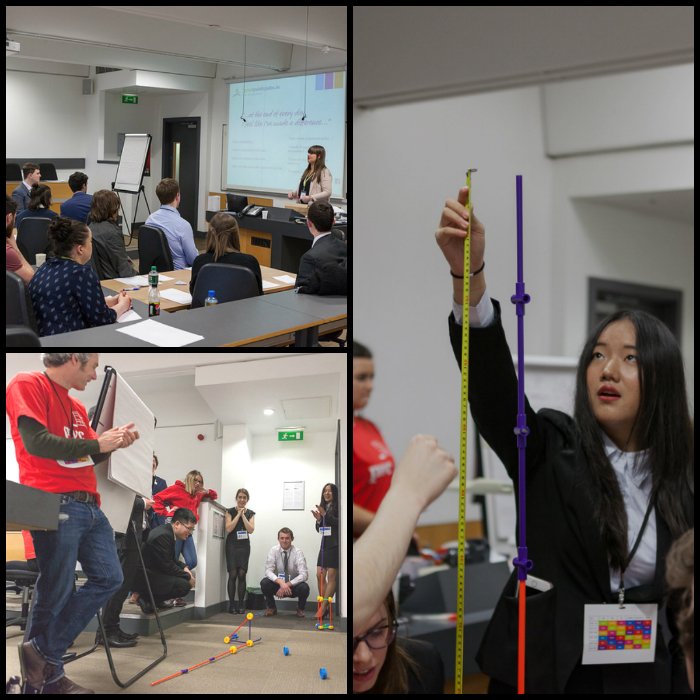 gradireland is the national website for graduate careers advice and jobs. gradireland is a partnership between GTI Media and the Association of Higher Education Careers Services.