Joint UCD-Queen's University Belfast workshop for PhD Students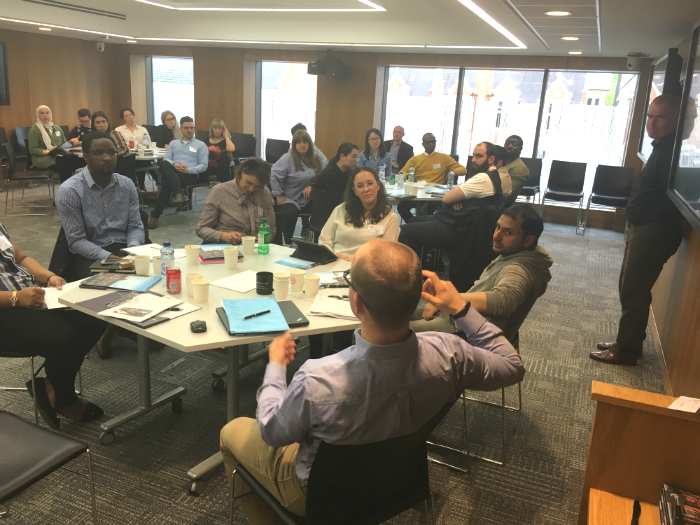 A group of the Sutherland School of Law's PhD students set off for Belfast early on Wednesday 17 May, accompanied by Dr. Andrew Jackson, for a joint workshop with Queen's University Belfast's (QUB) law school: "Early Academics' Skills Essentials (EASE)".

This is the second such event, the first having been held at UCD in 2014. The 2017 workshop comprised interactive sessions on teaching, publishing, finishing a PhD and getting a job. The event was held at QUB law school's new home on University Square and provided an excellent opportunity for students and staff to network and exchange experiences over the course of the day. The workshop finished with a working dinner and a flying visit to the 9th floor of the law school's tower to take in the spectacular view of Belfast and surrounds.

Many thanks to Dr. Mary Dobbs and Dr. Marek Martyniszyn (both UCD PhD alumni) for organising and hosting what was a very successful event. Additional photos of the workshop can be found here.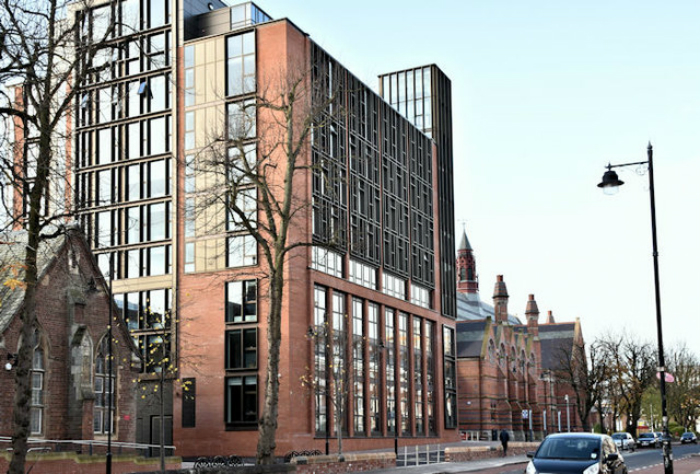 Image of QUB law school by Albert Bridge (Creative Commons licence).