UCD Law Review Volume 17 Launch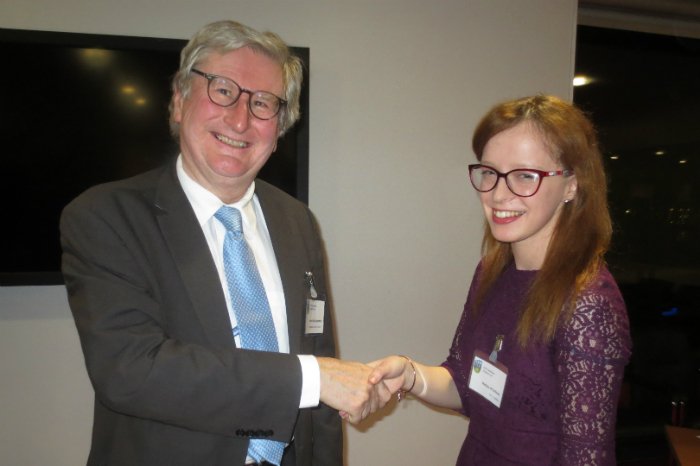 Pictured Above: The Hon Mr Justice John MacMenamin and Editor of Volume 17 of the Law Review Melissa O'Sullivan
The Editorial Board of the University College Dublin Law Review were delighted to welcome the Honourable Mr Justice John MacMenamin to the recent launch of the 17th Volume. Mr Justice MacMenamin is himself a graduate of UCD. He praised the calibre and variety of the articles contained in Volume 17 and congratulated the Editorial Board and the authors for their achievement in producing a high quality publication.
The foreword for Volume 17 was provided by the Honourable Ms Justice Miriam O'Regan. The launch was attended by Ruth Pollard from Arthur Cox, who have been the sponsor of the Review since its inception in 2001. Staff and students of the Sutherland School of Law, alumni and authors were also in attendance.
Volume 17 contains articles that discuss diverse areas of the law, written by authors from both domestic and international backgrounds. It contains a particularly high number of articles from UCD graduates, which highlights the excellent standard of legal writing and research of the Sutherland School of Law.
The award for Most Outstanding Article, sponsored by A&L Goodbody, was won by Ezgi Ediboğlu for her article 'The Paris Agreement: Effectiveness Analysis of the New UN Climate Change Regime'.
Addressing the audience on behalf of the Editorial Board, the Editor-In-Chief of Volume 17, Melissa O'Sullivan, thanked the sponsors for their support of the Review, praised the dedication and commitment shown by the Editorial Board, and thanked the staff of the Sutherland School of law, in particular the academic advisors of the Review-Dr Niamh Howlin, Dr Kevin Costello and Dr Noel McGrath for their support and advice throughout the year.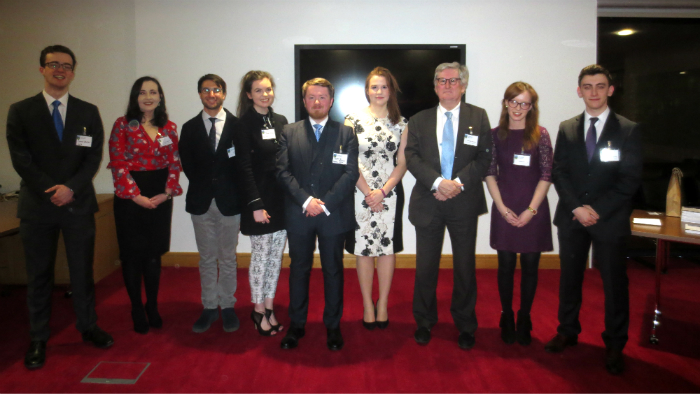 Pictured Above, Members of the Law Review Editorial Board and the Hon. Mr Justice MacMenamin