UCD Law Review Volume 18 Launch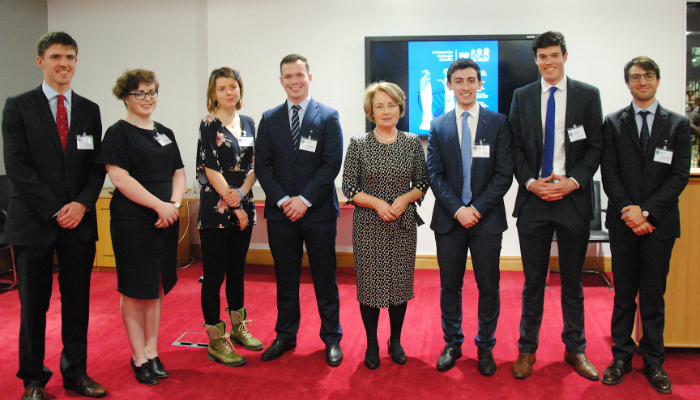 The Editorial Board of the University College Dublin Law Review were delighted to welcome staff and students of the Sutherland School of Law, alumni, authors and other distinguished guests to celebrate the launch of Volume 18. The guest speaker on the evening was the Honourable Ms Justice Mary Finlay-Geoghegan who praised the calibre and variety of the articles contained in Volume 18 and congratulated the Editorial Board and the authors for their achievement in producing a high quality publication.
This year's publication continues the Review's strong tradition in providing a distinguished forum of legal scholarship within the Irish legal community. Volume 18 contains articles that discuss diverse areas of the law, covering among others the areas of criminal, company and human rights law. It contains a particularly high number of articles from current UCD students and graduates, which highlights the excellent standard of legal writing and research of the Sutherland School of Law.
The award for Most Outstanding Article, sponsored by A&L Goodbody, was won by UCD alumnus, Eamonn Butler for his article 'A Miscarriage of Justice: Courts-Martial and the Legal Response to the 1916 Rising'. Rowan Kelleher (Stage 2 BCL) was also presented with his award for his case note on the recent judgment of N.V.H. v The Minister for Justice and Equality.
Addressing the audience on behalf of the Editorial Board, the Editor-In-Chief of Volume 18, Daniel Goode, thanked Arthur Cox for their continued support as main sponsors of the Review, praised the dedication and commitment shown by the Editorial Board, and thanked the staff of the Sutherland School of law, in particular the academic advisers of the Review - Dr Niamh Howlin, Dr Kevin Costello and Dr Noel McGrath for their support and advice throughout the year.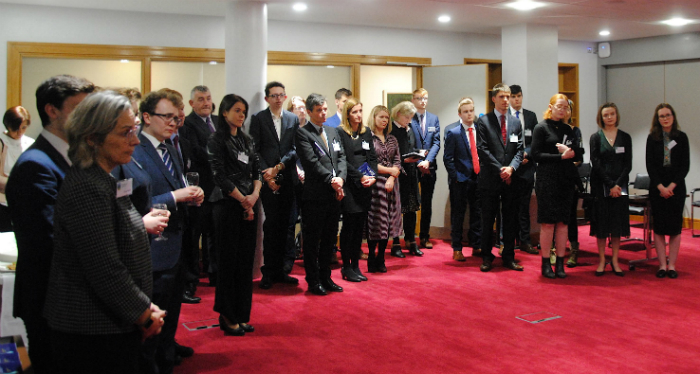 ‌