Medals for Top Students at 43rd Bank of Ireland Awards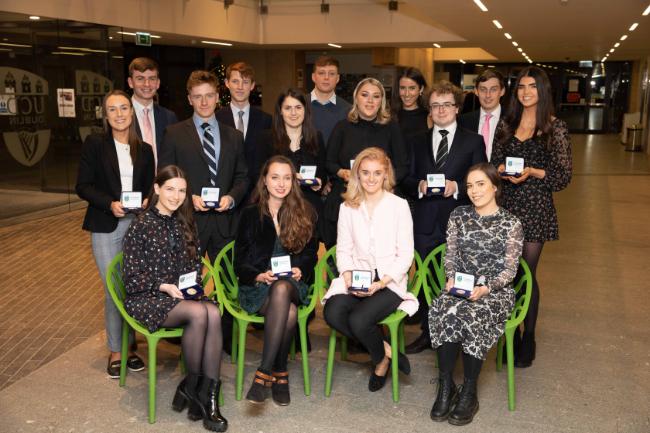 Medal winning students at the 43rd Bank of Ireland Awards
We were honoured to welcome Mr Justice Richard Humphreys to Sutherland School of Law in November to present the 43rd Bank of Ireland Awards to our top students for the academic year 2018 – 2019. Justice Humphreys, a former medal winner during his time in UCD, gave an inspirational speech to the students, speaking about the diverse careers and opportunities that are open to them in the future. He also complimented the parents present for their support of the students and congratulated the Associate Dean, Paul Ward on his commitment to the organisation of these awards for the School. In her speech, Professor Imelda Maher, Dean of Law, thanked Bank of Ireland for their continued support of the awards.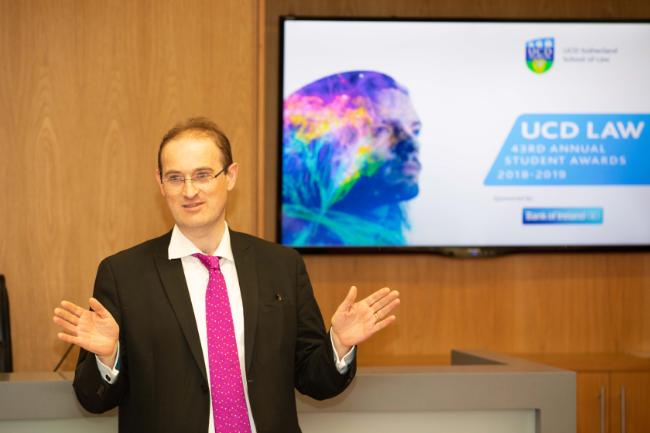 Mr Justice Richard Humphreys delivered an inspiring address to students
The Bank of Ireland Medal Winners for 2018 – 2019 were as follows:
Tort Essay: Emily Cahill (gold), Síofra Brady (Silver), Melvina Stiebitz (Bronze)
Stage II: Rory Clarke (Gold), Maryia Amelyanchuk and Louis Gribbin Bourke (joint Silver) (Maryia is currently on Erasmus and was unable to attend)
Stage III: Emma Haddigan (Gold), Sean Dillon (Silver), Sinead Britchfield, Sinead Durcan, Hannah Garvey, Stephen Lahert (joint Bronze)
Stage IV: Joshua Kieran-Glennon (Gold), Lucy Hassett (Silver), Ciara Denihan, Margaret-Ann Gallagher, Jonathan Guy and Niamh Tynan (joint Bronze) (Ciara and Margaret-Ann were both overseas and unable to attend).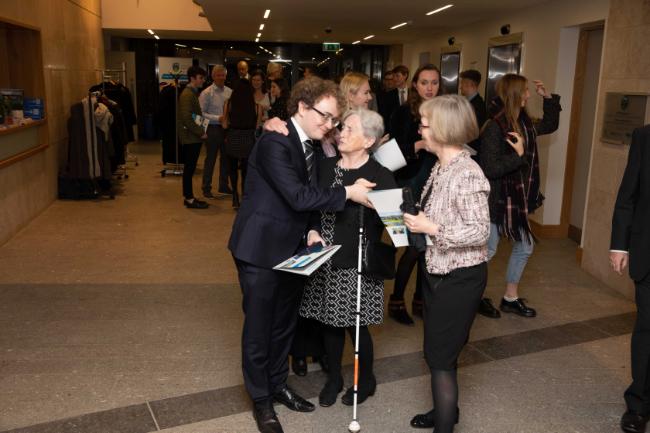 Medal-winner Joshua Kieran-Lennon is congratulated by his grandmother
Medal-winner Síofra Brady with her parents and Prof Imelda Maher, Dean of Law (second from right)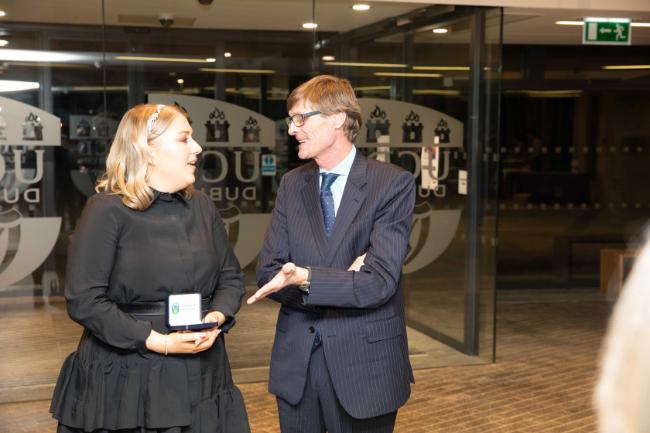 Medal-winner Lucy Hassett with Associate Dean, Paul Ward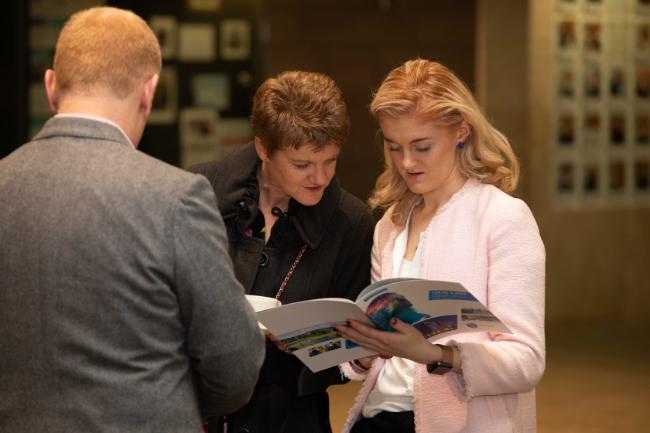 Medal-winner, Hannah Garvey with her parents