MSc in Criminology and Criminal Justice: Government Funded places for January 2021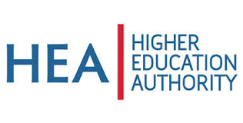 As part of a national initiative to address the skills need of the economy, UCD Sutherland School of Law is pleased to confirm that a limited number of Government Funded places are being offered on the MSc in Criminology and Criminal Justice. This government funding will allow for full fee remission for new applicants* for the programme commencing in January 2021 and concluding in December 2021. Please note that the closing date to apply for these places is 4 December 2020.
This MSc is a unique programme, based in Ireland's only Institute of Criminology and Criminal Justice, it is suitable for non-lawyers who wish to work in the field of criminology and criminal justice.
For more details and how to apply please click on this link.
Financial support is designed to increase access to postgraduate courses and priority will be given to:
Returners and Homemakers who have been out of the work environment for a number of years due to childcare or other caring duties.
Those currently in employment who want to re-skill.
Those who were formerly self-employed and who wish to re-skill.
Recent graduates with at least a Level 8 qualification.
For full details of these priorities, see the July Stimulus - Higher Education Initiatives.
*Fee remission not available for students who do not qualify for EU fee status.
Please direct informal enquiries to lawdiplomas@ucd.ie
Please Note that personal data may be shared with the Higher Education Authority, for example, to determine eligibility for funding or for statistical purposes. This will at all times be done in compliance with GDPR and the Data Protection Act 2018. Further information can be found here