PhD students from around the world attend 2019 Atlas Agora in UCD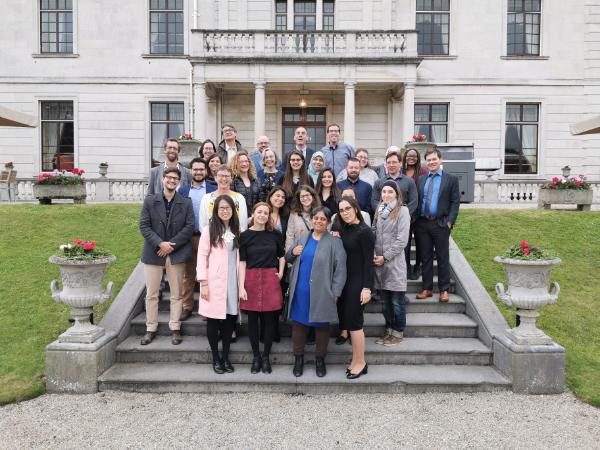 UCD Sutherland School of Law was honoured to host the Association of Transnational Law Schools (ATLAS) Agora in June 2019. The two-week event was organised by Dr Richard Collins and co-ordinated by UCD PhD student, Aphrodite Papachristodoulou. UCD joined the ATLAS network in 2016 and partner institutions currently include the National University of Singapore, Osgoode Hall Law School (Canada), University of Montreal (Canada), Erasmus School of Law, Rotterdam (Netherlands), Bar Ilan University (Israel) and Queen Mary University of London (UK). ATLAS was formed in 2006 with the mission of bringing together talented doctoral students in the field of transnational law (broadly defined). The annual Agora consists of a programme of dissertation workshops, allowing students to share and receive peer and expert feedback on their research, masterclasses, and a series of educational visits and social events. The Agora also provides an opportunity for an annual meeting of the partner universities and a faculty conference showcasing current research in progress.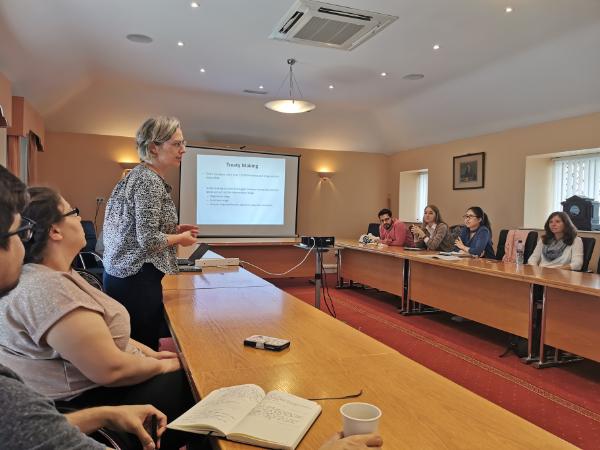 Prof. Imelda Maher presenting a Masterclass
This year's Dissertation Workshops included 'Family law, Gender, Domestic Abuse', Chaired by Dr Mark Coen, 'Arbitration, Investment, Law, Law and Economics', Chaired by Professor Joe McMahon, 'Financial Markets, Regulation, and EU Tax Law' Chaired by Ms Emer Hunt and Criminal law & Criminology Prisoners'. The programme also included two Methodology Workshops: 'Socio-Legal Research' presented by Professor Eoin Carolan and 'Comparative Law / Methods' by Dr Marie Luce Paris.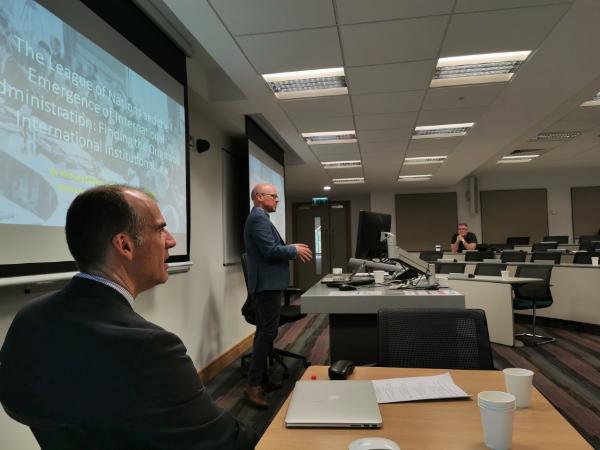 Dr. Richard Collins presenting a masterclass
Masterclasses included 'Managing the Research Process' (Professor Kalpana Shankar),'Grant Applications & Proposals' (Ms Suzanne D'Arcy), 'Publishing your thesis' (Professor Aidan Moran), 'Regulation / Economics and Law' (Professor Colin Scott), 'Public International Law' (Dr Richard Collins), 'EU Law and Regulation' (Professor Imelda Maher), 'Litigation & Arbitration', (Mr Justice Donal O'Donnell), and 'Big Data issues and he right to be forgotten' (Michael M. Collins SC).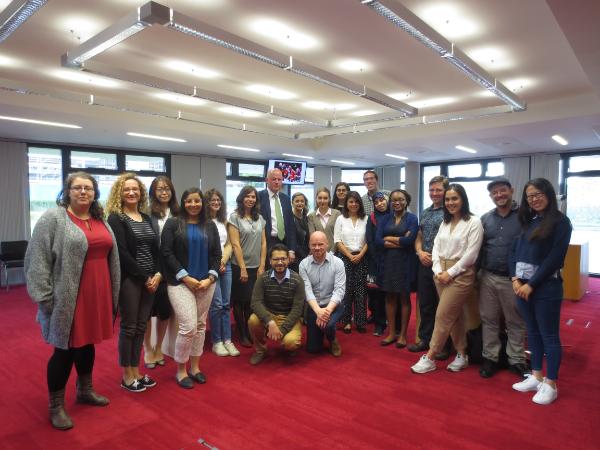 ATLAS students with Dr.Richard Collins and Mr. Justice Donal O'Donnell
The day-long faculty conference included contributions from Professor Craig Scott (Osgoode) and Dr Liam Thornton (UCD), speaking on the subject of Human Rights. Professor Michel Morin (Montreal) and Dr Richard Collins (UCD) spoke on Legal Histories. And on the subject of 'Legal Pluralism and Regime Confrontation' there were contributions by Derek McKee (Montreal) and Ori Arronson (Bar Ilan). The final topic of 'New Challenges and Trends' saw presentations from UCD's Dr Suzanne Egan and Professor Klaus Heine (Rotterdam).
In addition to the extensive academic programme, the students visited the Houses of the Oireachtas, the Department of Foreign Affairs (including a tour of Iveagh House), the EPIC the Irish Emigration Museum in Dublin, the Guinness Storehouse and took walking and boat tours around Dublin.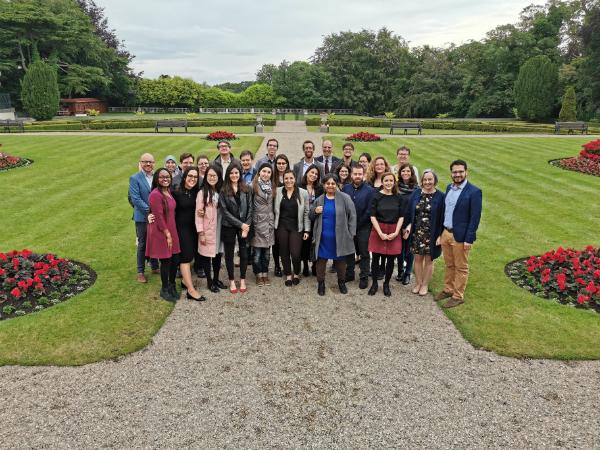 The following feedback was received from students who attended the ATLAS Agora in Dublin in June 2019.

"Taking part in ATLAS Agora 2019 at Sutherland School of Law of UCD is one of the best decisions I have ever made during my PhD life. It is an unforgettable experience to discuss my research and share my life as a doctoral student with senior and young fellow researchers coming from all over the world with a glass of authentic Irish Guinness at hand. The summer school provides me with more than insightful feedback on my research. It also brings a group of new friends to my life, a chance to know a country with a long history, and more courage and curiosity to explore the world."
Du Du - Erasmus School of Law, Erasmus University Rotterdam
"The Agora 2019 (Atlas Forum) in Dublin was an incredibly enriching experience. The masterclasses and workshops gave us practical advices and the presenters were all very invested in this event. The Forum also allowed us to share our work with colleagues from all over the world and meet really interesting people. To be allowed to take part in this kind of event truly helps make sense of why we are investing so much time into our work and is so motivating. The whole organization was beyond all expectations and allowed for a very pleasant experience. Thank you, UCD !"
Kenza Sassi - University of Montreal
" The lecturers were very impressive and varied (psychologist, judge etc.), and expressed interest to discuss and focus on the participants' questions. I took something from almost every lesson: theoretical ideas, tips for the doctoral work or ways of teaching. I enjoyed a lot the common activities that you had organized outside the campus, both on the Irish culture, music, history and the visits in the parliament and in the Ministry of Foreign Affairs' legal department. I think ATLAS program was a good opportunity to be introduced with ideas and way of thinking of other countries' PhD students, and of course meeting them personally. Finally, the friendly and open atmosphere in the program certainly contribute to the enjoyable experience."
Ofir Stegmann - Bar-Ilan University, Israel
ATLAS students after the viking boat tour of Dublin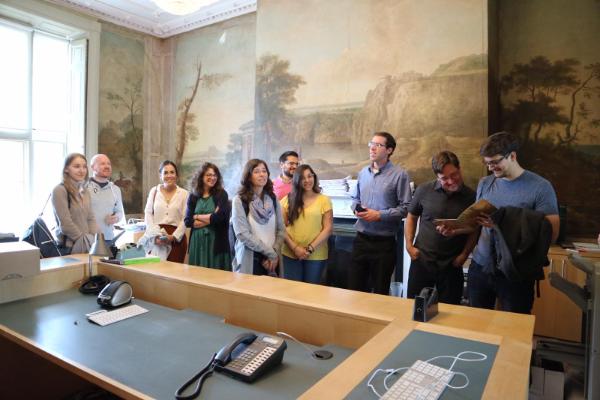 ATLAS students getting a tour of NUI Merrion Sq
ATLAS students at the EPIC the Irish Emigration Museum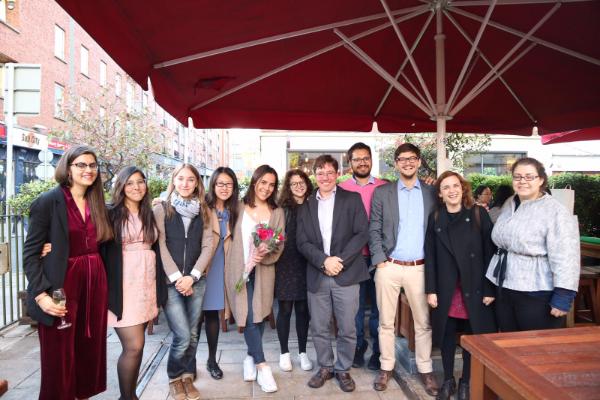 ATLAS students enjoying an evening off in Dublin city centre.