‌President Deeks Presents Student Awards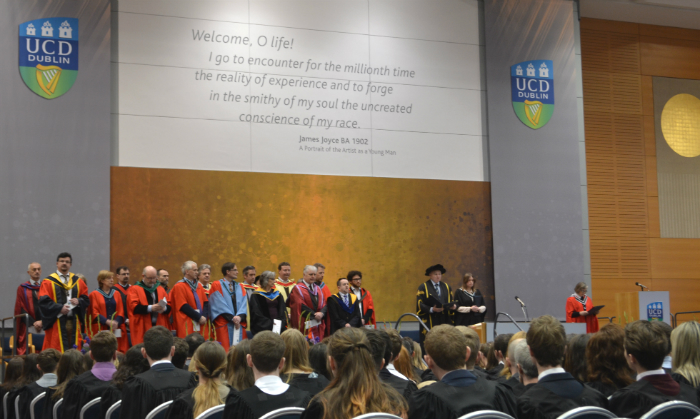 ‌This March, President Andrew J. Deeks, faculty members, and proud friends and family gathered in O'Reilly hall to recognise students for their achievements. Awards were given to students on the Bachelor of Law and Bachelor of Law and Business for academic achievement. The top students in stage 2, 3 and 4 of their programme each received an award.
Students from across the University were also awarded for their participation in student events and contribution to the wider campus community. James Aherne, a fourth year student on the BCL programme, was awarded for his work with the UCD Choral Scholars. For his contributions as Lawsoc Auditor, James Green was awarded a medal for Excellence in Student Activities. Eoin MacLachlan and Clíodhna Ní Cheileachair were also awarded medals for Excellence in Student Activities. Ciara Wallace, a Law with Social Justice student, was honoured for her work with the SVP.
For the first time in its sixteen year history the Professor James C. Brady Memorial Prize was shared by two winners, Kevin Bassett and Emily McMorrow. This annual prize commemorates James C. Brady (1940-1998), Professor of the Law of Property and Equity in University College Dublin. It was established in 2001 by the James C. Brady Memorial Trust as a tribute to Professor Brady and his skills in teaching and research in the field of equity and trusts. We were pleased to have been joined at the ceremony by members of the Brady family.
The winner of this year's Swift McNeill Memorial Medal is Ms Emma Foley. Ms Foley wins this award for having entered the Honourable Society of King's Inns with the highest overall GPA of a graduate of the Sutherland School of Law this year.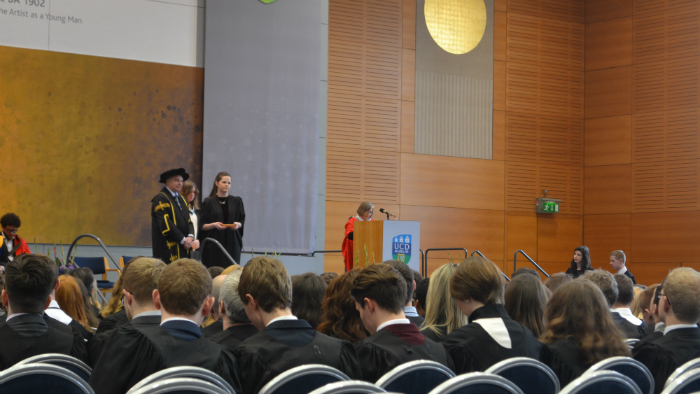 Ms Clíodhna Ní Cheileachair receives her medal from President Deeks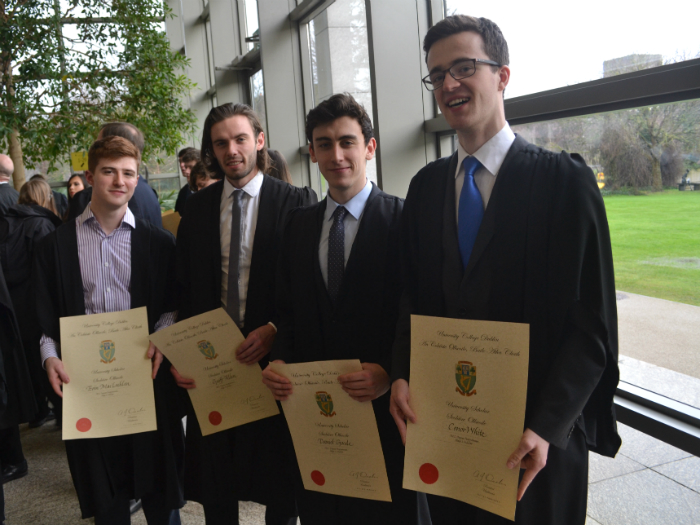 L-R Eoin Machlachlan, Geoff Allen, Daniel Goode and Conor White, some of the recipients of awards this year.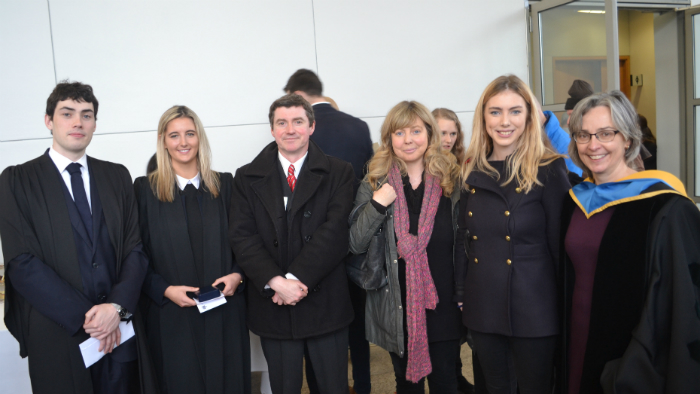 L-R Kevin Bassett and Emily McMorrow winners of the Brady Prize, members of the Brady family and Professor Imelda Maher.
‌
‌
‌