Professor Oonagh Breen leading NI Review of Charities Regulation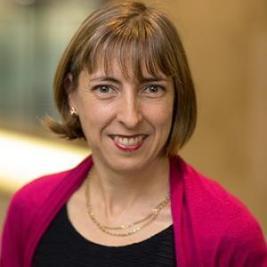 Professor Oonagh Breen of UCD Sutherland School of Law was appointed chair of the Independent Review of Charity Regulation in Northern Ireland earlier this year. She is joined on the panel by Rev Dr Lesley Carroll, Prisoner Ombudsman NI and Noel Lavery, former Permanent Secretary in the NICS.
The review was set up to consider the Charities Act (NI) 2008 (the Act) and the roles of the Charity Commission and the Department thereunder. In particular, it will examine whether the Commission's performance within the existing legal framework strikes the right balance, in light of best practice, between supporting charities to do the right thing and deterring, or dealing with, misconduct. Ultimately it will make recommendations on changes that can be made to improve the delivery of services and the operation of the regulatory framework going forward.
The website for the independent review is as follows:
https://www.communities-ni.gov.uk/articles/independent-review-charity-regulation
Individuals working with charities that are active in Northern Ireland are invited to register for the webinar series or complete the online questionnaire.
Professor Breen is a graduate of UCD and Yale Law School, her research focuses on comparative charity law regulation and governance. She has worked with the non-profit sector, charity regulators and policymakers in a number of jurisdictions (including Ireland, the UK, Australia, New Zealand and Canada). Oonagh is President of the International Society for Third Sector Research (ISTR) and a member of the international advisory council to the International Center for Not-for-Profit Law (ICNL). She is the author of the Enlarging the Space for European Philanthropy Report (DAFNE & EFC, 2018) and co-author of Breen and Smith, Law of Charities in Ireland (Bloomsbury, 2019).