Royal Irish Academy Masterclass with Professor Mary McAleese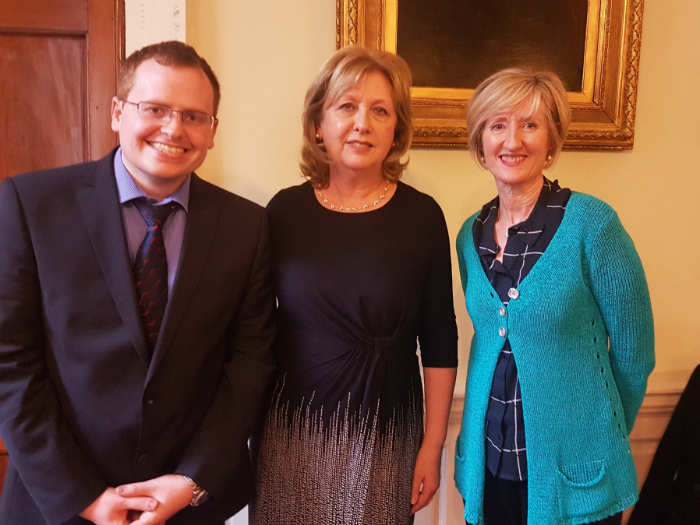 Earlier this semester two Sutherland School of Law final year PhD students, Aengus Fallon and Clare Cresswell, attended a Royal Irish Academy Masterclass, joining a group of fifteen other PhD students from universities across Ireland. The speaker was Professor Mary McAleese.

The aim of the masterclass was to provide PhD students/early-career researchers with the opportunity to network with colleagues in their field of study and to chat informally about research and career development.

Professor McAleese commented on the broad range of PhD research topics among the group and talked about her own PhD on canon law and the rights of the child. She spoke passionately about her research and a lively discussion followed which involved issues relating to human rights law as well as social and cultural aspects of Ireland and the Catholic Church.

There was time after the session to network with the other students and to discuss respective research topics. It was a very enjoyable afternoon and an interesting experience. Many thanks to the RIA for organising the event.

Aengus Fallon's research concerns the influences on the drafting process of key legislation of the Irish Free State and Clare Cresswell is researching how community based programmes assist the desistance and reintegration of people convicted of harmful sexual behaviour.
‌