Robert Lee wins Law Ireland 'dissenting judgment' competition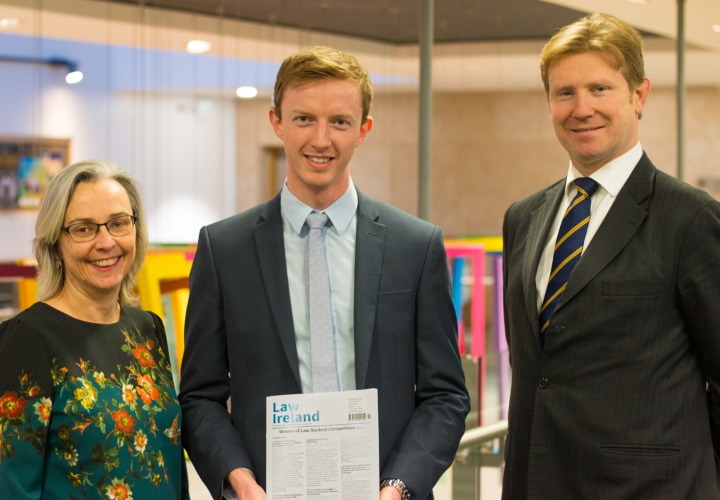 Pictured above (left to right), Dean of Law, Professor Imelda Maher, Robert Lee and Mark Tottenham BL
The UCD Sutherland School of Law congratulates Robert Lee, fourth year Law with Economics student, on winning the inaugural Law Ireland student competition. It is a particularly notable win because of the interesting format of the competition whereby law students are challenged to find a judgment of the superior courts that they disagreed with, and to write their own 'dissent'. Robert Lee, a UCD Ad Astra student, chose to write about the well-known 2006 decision of A v. Governor of Arbour Hill, where the Supreme Court decided not to release a man convicted of a sexual offence, even though the statute under which he was convicted had been deemed unconstitutional.
In announcement of the winner, one member of the judging panel commented: "I liked the way the author had a go at the populist nature of the majority decision but maintained a veneer of polite collegiality in doing so."
Robert Lee's winning entry is published in the current edition of Law Ireland."