Semi-Finalists in the Oxford French Law Moot!
Last month, Ayodele Arogundade and Juliette Fauvarque, participated in the 2018 edition of the Oxford French Law Moot which took place at the Faculty of Law, University of Oxford. Ayo and Juliette are both dual degree BCL/Maîtrise students currently studying for their final year in the University of Paris II Pantheon-Assas.
The UCD team was selected to take part last January together with twelve other teams coming from various universities in the UK, Ireland, Germany, Spain, Italy and Turkey. Ayo and Juliette reached the semi-finals! It is a very good record for a first participation by the UCD Sutherland School of Law. Warmest congratulations to them and their mentor Dr Marie-Luce Paris.
The Oxford French Law Moot brings together law students who argue, in French, over a problem of French law – this year's problem was about labour law and involved a dismissal over a claim of sexual harrassment in the workplace. The Moot is geared mostly, albeit not exclusively, at students for whom French is a second language and French law a second legal system. Originally an internal event to Oxford, it opened to other UK and foreign universities, making the event one of its kind in Europe and worldwide. The prestigious event is organised by the Oxford Institute of European and Comparative Law, and sponsored by Gide Loyrette Nouel, an international law firm with roots in France. The judging panel generally consists of French law professors, judges and practitioners.
Read Ayo and Juliette's testimonial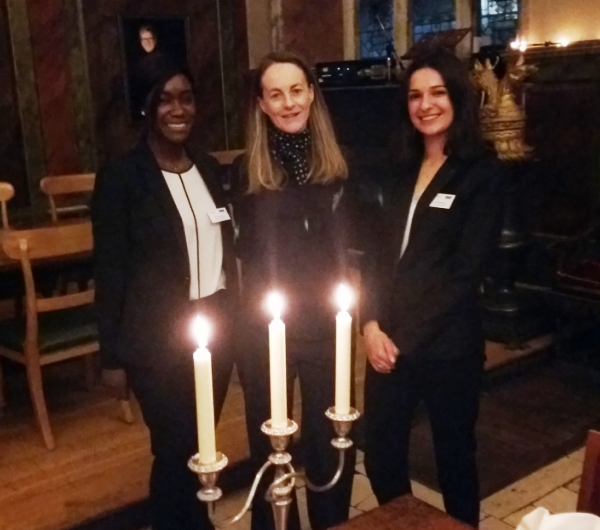 Ayodele Arogundade, Dr Marie-Luce Paris, and Juliette Fauvarque at the Gala Diner at Trinity College, Oxford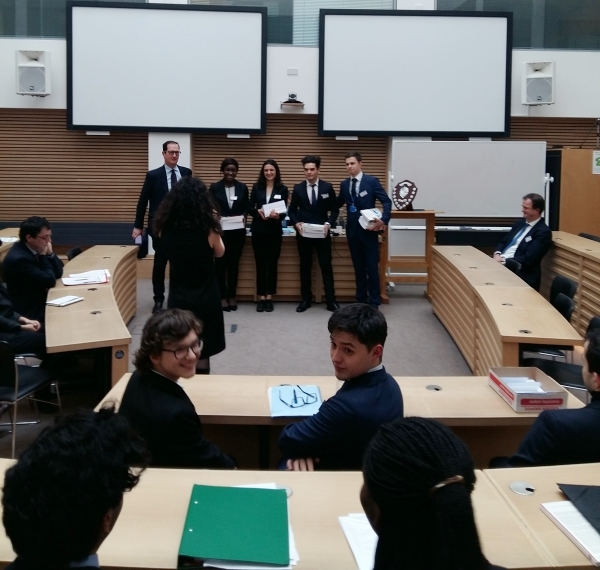 Standing, Professor Philippe Dupichot (Paris I University), Ayodele Arogundade (UCD), Juliette Fauvarque (UCD), Serge Ilioukhine (KCL), Gabriel Bulteel (KCL)