‌‌Chief Justice's Summer Internship Programme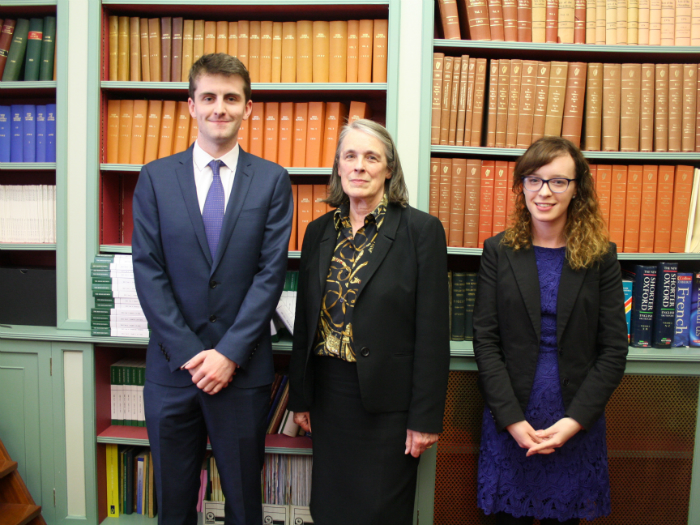 Pictured above; Jamie McLoughlin, The Hon. Mrs Justice Susan Denham, Melissa O'Sullivan
This Summer the Sutherland School of Law nominated two students to participate in the Chief Justice's Summer Internship Programme for Law Students. The programme is aimed at students who have recently completed their final examinations and offers students a unique experience that will boost their future careers.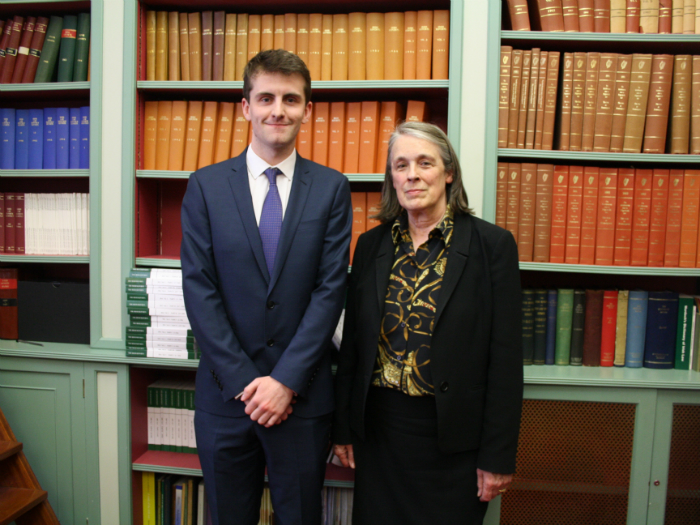 Pictured above; Jamie McLoughlin & The Hon. Mrs Justice Susan Denham
Reflecting on his intenship Jamie said 'Undoubtedly, my understanding of the law and how it works in practice, as well as my knowledge of court procedures have been greatly enhanced by my participation in this programme. This is something I would not have gained but for this one of a kind internship opportunity. It was also an enormous privilege and fantastic learning experience to discuss legal issues with a Supreme Court judge on a one to one basis'.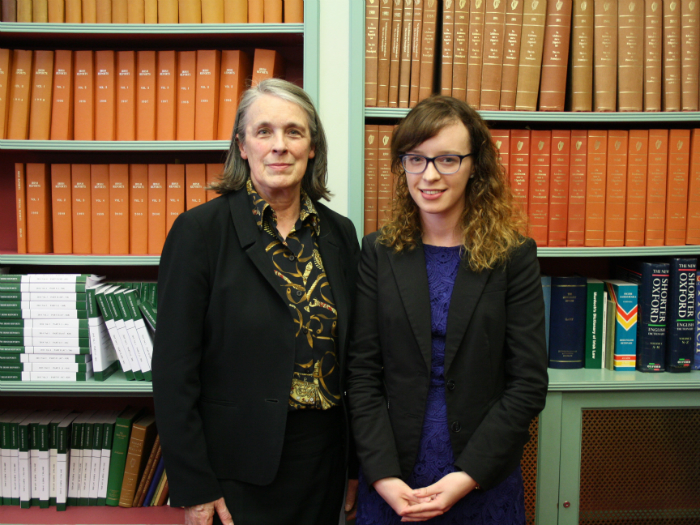 Pictured above; The Hon. Mrs Justice Susan Denham and Melissa O'Sullivan
Melissa also had a positive experience as an intern. 'I gained invaluable experiences during my time at the courts. I learned a lot about the practices, procedures, and traditions of the Superior Courts. It was incredible to get the opportunity to discuss the law with and to get to know both a High Court and a Supreme Court judge. I believe that my knowledge of the law and the courts have improved greatly because of this once in a lifetime internship.'