The John M Kelly Memorial Lecture 2017, delivered by Professor John Wylie
We were honoured to have the John M Kelly Memorial lecture delivered this year by distinguished academic, published author and renowned authority in the area of property law, Professor John Wylie (availabe to view here). We were also delighted to welcome a UCD alumnus and esteemed member of the judiciary, the Hon. Ms Justice Mary Laffoy, to deliver the introduction to the lecture. Justice Laffoy spoke about her twofold interest in giving the opening address, firstly, as a former student of Professor John Kelly and secondly due to the high regard in which she holds Professor John Wylie. In her short introduction (available to view here) she outlined the enormous degree to which Professor Wylie has added to the academic writings on property law coupled with his unrivalled contribution to the reform of this area of law in Ireland.
The John M Kelly lecture series offers the School of Law an opportunity to honour the memory of one of its most renowned and distinguished alumni. In addition to his tenure as Professor of Constitutional Law, Roman Law and Jurisprudence at UCD, the late John M. Kelly served as both Attorney General and Minister for Trade and Tourism.
Amongst the audience for Professor Wylie's lecture were members of the Kelly family, senior members of the judiciary, the law library and a great number of distinguished academic and legal professionals. Students of the Masters in Common Law (MCL) from the Sutherland School of Law were also present to hear Professor Wylie's lecture on the important area of Adverse Possession.
A summary of Professor Wylie's lecture is provided below and is available in full to view by clicking on this link. The lecture will also be published in the forthcoming issue of the Irish Jurist.
The evening concluded with Dr Oonagh Breen of the School of Law paying tribute to the late Professor James C Brady Professor of Real Property and Equity at UCD from 1979 to his death in 1998. This is the sixteenth year of a medal being awarded to top law students in his name and his daughter Sinead, son Damian and granddaughter Clodagh, were all present for Dr Breen's warm tribute.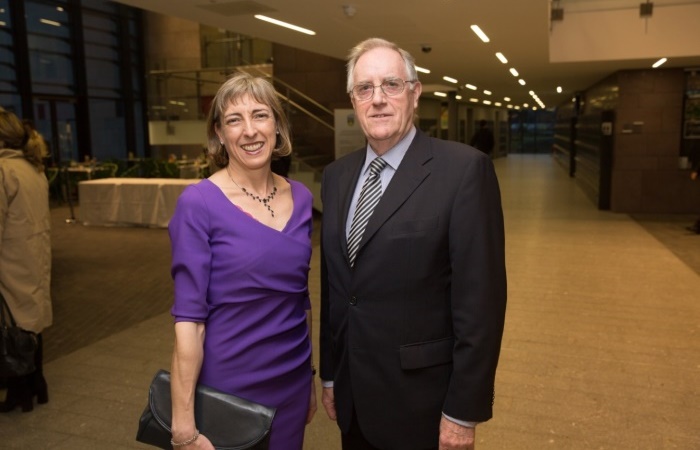 Professor John Wylie with Dr Oonagh Breen of the UCD Sutherland School of Law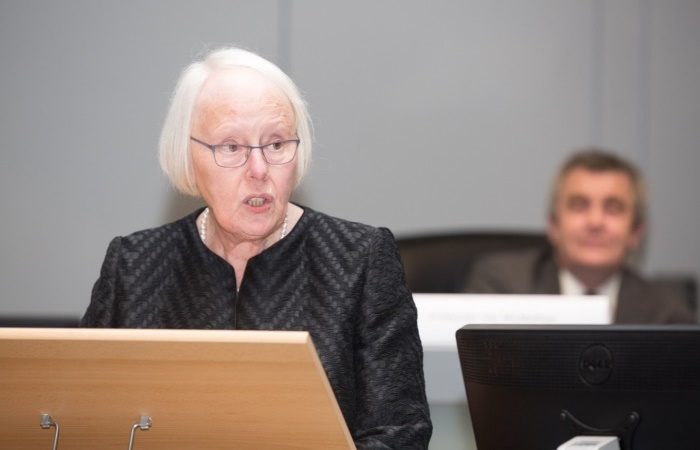 Ms Justice Mary Laffoy delivering the opening address to the lecture (available to view here)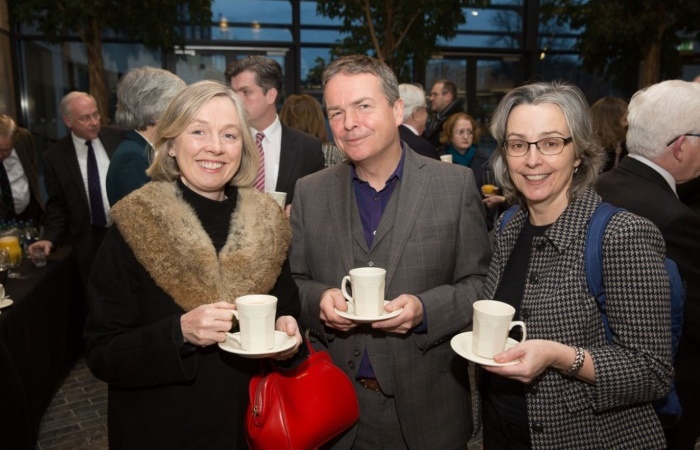 Ms Niamh Hyland SC, Mr Nick Kelly and Professor Imelda Maher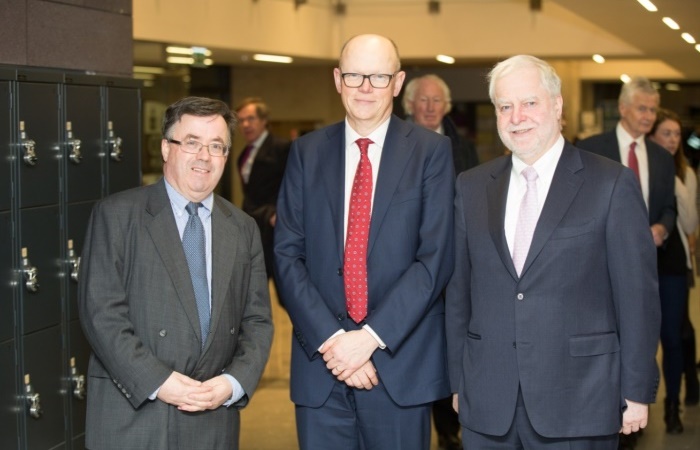 Mr Justice Gerard Hogan, Mr Justice Donal O'Donnell and Mr Paul Gallagher SC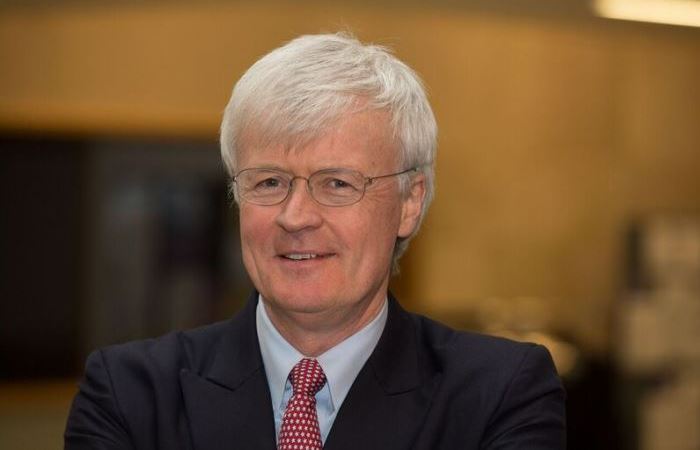 Mr Tom O'Connor, Consultant at Maples and Calder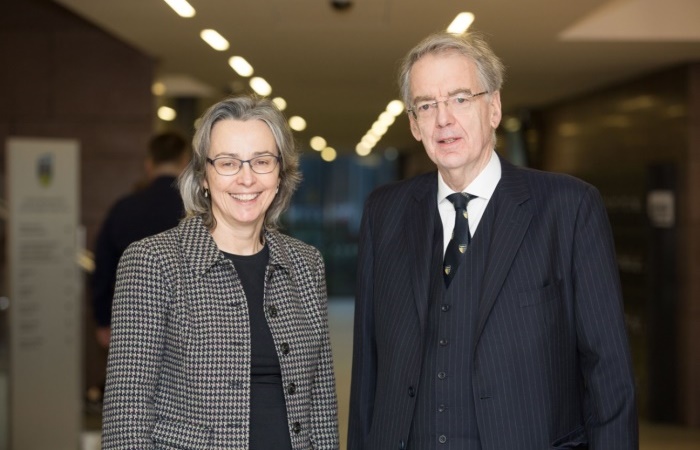 Professor Imelda Maher with Mr James O'Reilly SC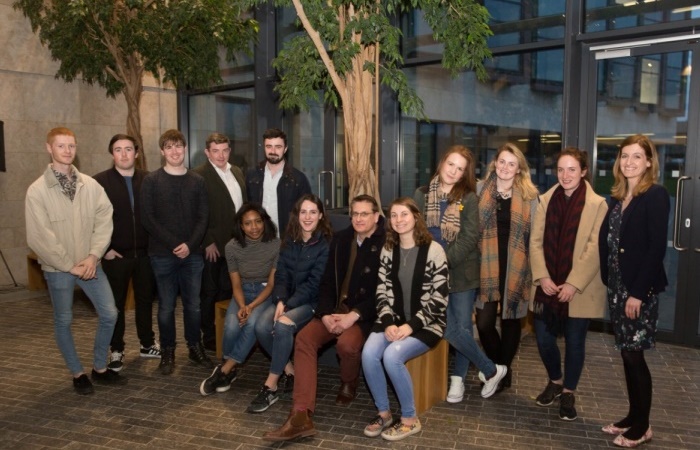 Students of the Masters in Common Law (MCL) programme with Dr Niamh Howlin and Dr Noel McGrath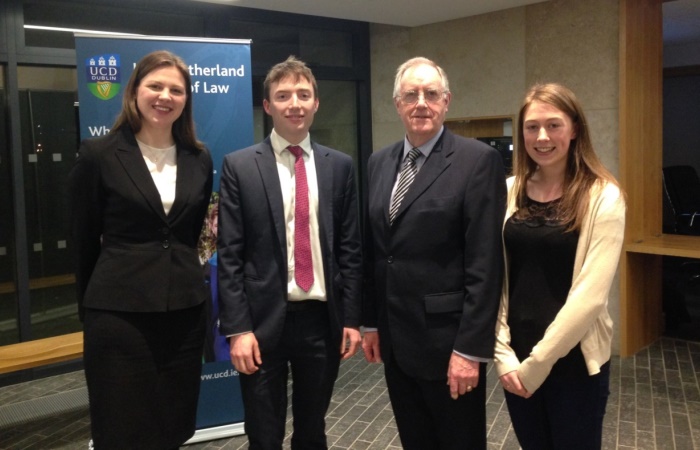 Pictured with Professor Wylie are three past winners of the James C Brady Prize (L to R) Sonja O'Connor, JJ McLoughlin and April Duff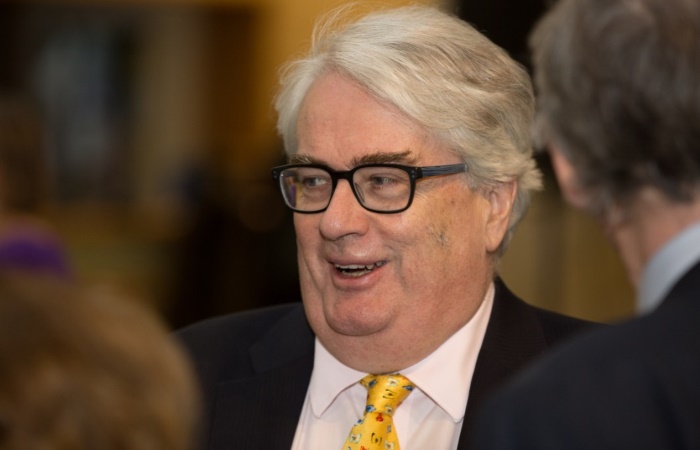 Mr Justice Frank Clarke of the Supreme Court of Ireland
A summary of Professor John Wylie's JM Kelly Memorial Lecture:
Professor Wylie began with a heartfelt tribute to two UCD alumni: Professor James C Brady (BCL 1961 LLB 1963), Professor of Real Property and Equity at UCD from 1979 to his death in 1998 and His Honour Judge John F Buckley (BA 1954 LLB 1955), Convener of the Law Reform Commission's Working Party on Land and Conveyancing Law Reform, who died recently. In relation to adverse possession, Professor Wylie acknowledged specifically the writing of Jim Brady and our colleague Tony Kerr on the limitation of actions.
In his lecture, Professor Wylie highlighted the failure to reform the law on adverse possession in Ireland over the last fifty years, despite the modernisation of most other aspects of land law. He identified a key element as being the moral unease caused by someone acquiring another person's property, without warning or compensation, through a wrongful act (and maybe even a criminal one). This has led to calls for some structural reform of the law, to rid it of these morally objectionable elements. Professor Wylie examined the rationales generally advanced for the law in its current form - which ignores any element of fault or desert on the part of the one dispossessing or the one dispossessed. These include its being an encouragement of the productive use of land or a remedy for homelessness. He found all but one of these arguments unpersuasive. The exception was the practical necessity for the current approach to adverse possession within the Irish conveyancing system. Situations like informal family arrangements for succession to property and encroachment by neighbours are too common to dispense with the role of adverse possession, even in relation to registered land. Even partially relaxing the rule, such as a warning and veto the dispossessed, would be inconsistent with good conveyancing practice. Having rejected any structural reform, Professor Wylie reviewed several technical reforms that might be made, such as modifying what kind of acts constitute adverse possession and dealing more clearly and logically with its consequences when it results from a tenant's encroachment on land other than that leased.
Professor Wylie's Lecture is available to view in full at this link.