UCD Centre for Constitutional Studies Public Law Conference 2019
The UCD Centre for Constitutional Studies hosted its annual conference in May 2019 in Sutherland School of Law. The extensive programme on the theme of Public Law included four major plenaries addressing: Public Law in the new Supreme Court; The Impact of EU law on Irish Public Law; Developments in Regulatory Law and Developments in Judicial Review and Administrative Law.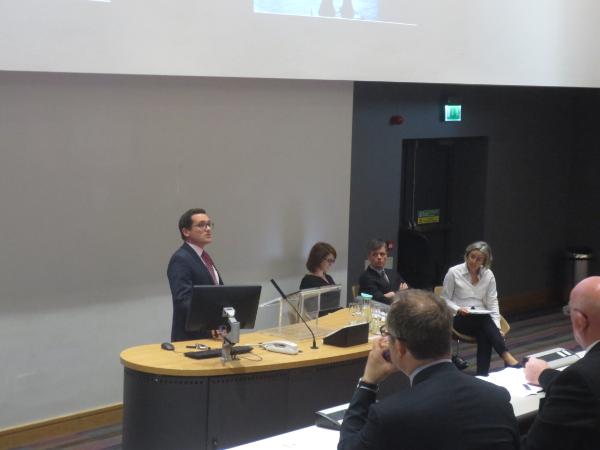 Speaker Brian Foley BL
In addition to many leading experts on Public Law from academia, law firms and the law library, the Centre was greatly honoured to welcome distinguished members of the judiciary to chair the plenaries. They included Mr Justice Peter Charleton, Ms. Justice Mary Finlay Geoghegan and Mr. Justice Seamus Noonan.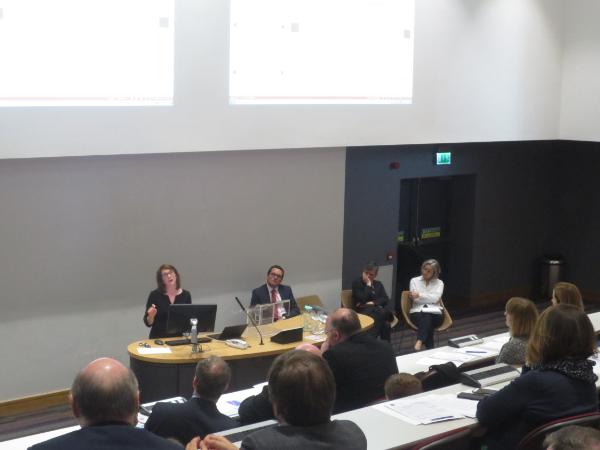 Speaker Ailbhe O'Neill BL
Public Law practitioners who spoke at the conference included Helen Kelly and Aoiffe Moran of Matheson Solicitors and Lisa Joyce from Mason Hayes & Curran. From the Law Library, there were contributions from Mícheál P O'Higgins SC, Niamh Hyland SC, Siobhan Stack SC, Paul Gallagher SC, Michael Collins SC, Rossa Fanning SC, Brian Foley BL and Bernadette Quigley BL. The Child and Family Law Panel saw presentations from specialists, Geoffrey Shannon and Sarah Fennell BL. The UCD faculty of Law was also well represented at the conference. Joining the Dean of Law, Professor Imelda Maher and the Chair of the Centre for Constitutional Studies, Professor Eoin Carolan, were Dr Kevin Costello, Professor Suzanne Kingston, Dr Sarah Fulham-McQuillan, James McDermott BL and John O'Dowd. UCD was also delighted to welcome Dr Ailbhe O'Neill, Professor Mary Rogan and Sophie van der Valk from TCD.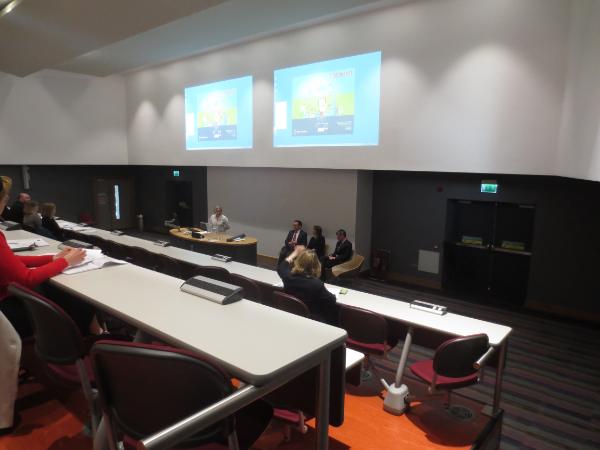 Prof. Imelda Maher Dean of the Sutherland School of Law chaired the Q&A session
The Conference of the UCD Centre for Constitutional studies is now in its second year and will continue to be an annual event in the Centre's calendar, alongside the seminar 'Constitutional Law: An Update' which traditionally takes place earlier in the year. Dates for next year's events will be announced in the Autumn of 2019. Interested parties can find out more by joining the Sutherland School of Law mailing list here.