Law students visit Brussels for EU Field Trip 2019
During the study break earlier this semester, a group of Masters students from Sutherland School of Law together with students from the School of Politics and International Relations, took part in a field trip to explore the world of EU Politics. This is the fourth such field trip which was initiated by Professor Imelda Maher and Dr Aidan Regan with the aim of enabling our students to build an international career.
Students engaged with national and international policymakers and enhanced their knowledge and experience of how the European Union works. As part of the trip, the students got an opportunity to meet with EU Commissioner, Phil Hogan, MEP Mairead McGuinness and Emily O'Reilly of the EU Ombudsman office.
The Masters students who attended were from the European Public Affairs and Law, European Governance, European Politics and Policy, and Political Economy and Public Policy programmes
The trip included talks from UCD alumni working in Brussels, NGOs and private companies, meetings with European Parliamentarians, European Commissioners, and a visit to the European Investment Bank. Students also attended an alumni reception with the Irish ambassador and the annual Saint Patrick's Day reception in the European Parliament.
A gallery of images from the UCD Alumni Reception in Brussels can be found on their Facebook page.
EU Commisioner Phil Hogan welcomes students and staff from UCD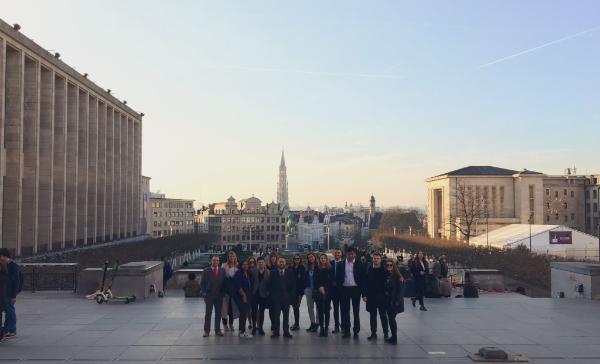 The UCD EU Field Trip to Brussels 2019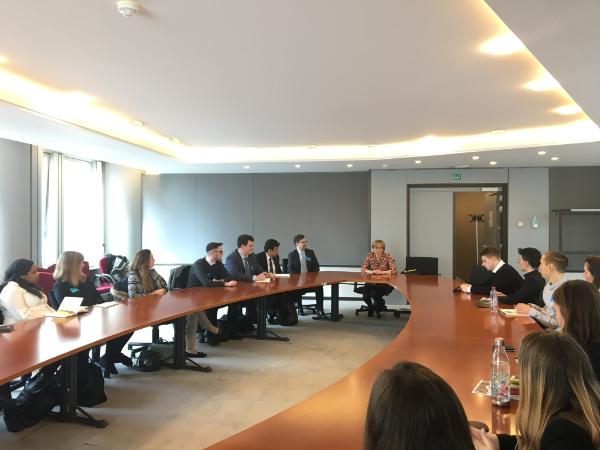 Students meet with Irish MEP Mairead McGuinness