UCD School of Law & Nasc Host Seminar Series on Direct Provision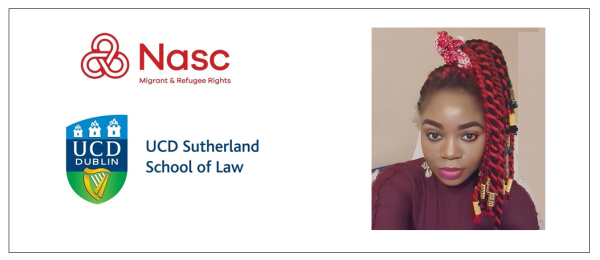 Pictured above is one of the seminar contributors, activist Owodunni Ola Mustapha
UCD Sutherland School of Law and Nasc, the Migrant and Refugee Rights Centre co-hosted a series of online webinars from November 2020 to March 2021 analysing the potential of proposals to end the system of direct provision. Direct provision is the name given to the state supports provided to persons seeking protection in Ireland. The system of direct provision has been subject to sustained criticism from persons seeking protection, civil society and academic research for almost twenty years.
From Dr Catherine Day's groundbreaking October 2020 report on dismantling the system of direct provision, to the Government's White Paper on Ending Direct Provision in February 2021- this seminar series heard from persons who live or have lived in direct provision, documenting their experiences of the system and their analysis, and at times critique of the Day Report. Panelists also included civil society organisations who had campaigned against the system of direct provision since its inception in April 2000, government and opposition politicians, as well as academics from UCD.
The key conclusions from this seminar series, was that the Irish Government needed to fulfil its Programme for Government commitment to dismantle direct provision, replacing this system with that centres dignity and respect for the civil, political, economic, social and cultural rights of persons seeking protection in Ireland.