UCD School of Law PhD Candidate awarded NUI EJ Phelan Fellowship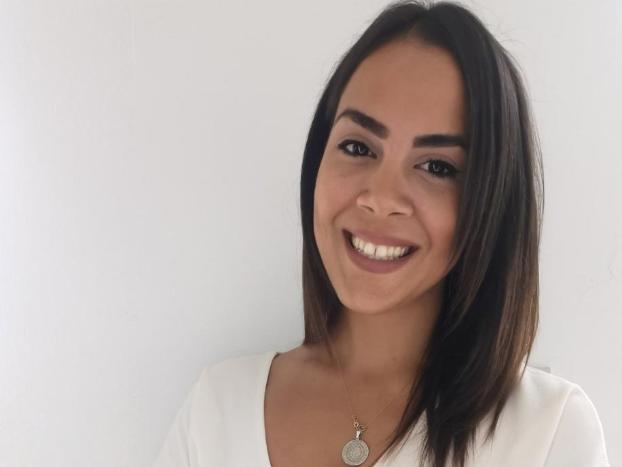 The Sutherland School of Law warmly congratulates Aphrodite Papachristodoulou, PhD Candidate, who was recently awarded the prestigious NUI's EJ Phelan Fellowship in International Law.
This Fellowship, funded by a special bequest from the late Mr Edward J Phelan and Mrs Fernande Phelan was first awarded in 2002. The Fellowship is intended to encourage and support a doctoral candidate of proven academic excellence at an advanced stage of their studies towards a doctoral degree in any area of International Law, in a constituent university of NUI. It is expected that the research undertaken will result in a substantial contribution to knowledge worthy of publication. The award is substantial and open to a doctoral student in any area of International Law for a period of up to 18 months.
The title of Aphrodite's PhD is:
'European Migration Crisis: Operationalising the Right to Life at Sea' and she is supervised by Dr Richard Collins of UCD Sutherland School of Law.
Aphrodite holds an LLB from the University of Southampton and a Master's degree (with Distinction) in Maritime Law from University College London (UCL), UK. Prior to joining UCD, Aphrodite worked and qualified as a lawyer at the Cyprus Bar Association (2015-2017).
She is currently a PhD Candidate at the UCD Sutherland School of Law and is a member of the UCD Centre of Human Rights. She lectured International Human Rights Law at UCD, and her research interests include refugee law, human rights and law of the sea. Aphrodite's PhD project focuses particularly on the European migration crisis and examines the relationship between the law of the sea and human rights in exploring the humanitarian objective of saving lives of those in distress at sea with the aim of recognising an individual right to be rescued. Having thoroughly enjoyed the doctoral research so far, Aphrodite is passionate in following an academic career path both as an independent researcher and as an educator.