UCD Sutherland School of Law Number 1 in Ireland in QS Rankings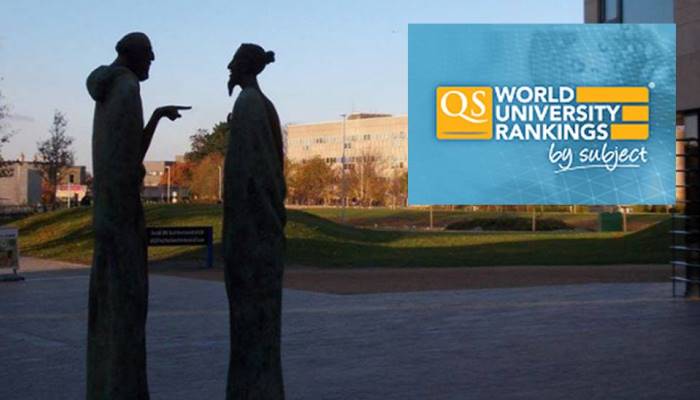 We are delighted to announce that the latest QS World University Rankings, published on March 7, 2017, has again confirmed that the UCD Sutherland School of Law is the leading law school in Ireland. These internationally recognised rankings are designed to assess performance according to reputation, research and nurturing employability. Furthermore, the UCD Sutherland School of Law has maintained its position in the top 100 Law Schools in the World and is now the only School of Law in Ireland in this category.
Achieving this status is particularly gratifying for the School because of the diversity of audiences researched in order to determine these rankings. Data is compiled from sources which include academics (from other universities) and a survey of employers, this is then used to assess an institutions' international reputation in each subject. The breadth of this survey is manifested by the large number of respondents, for example, almost seventy five thousand academic peers from over 140 nations throughout the world voting in the Academic Reputation indicator category last year. The crucial area of research impact is also included in the rankings. Performance is measured based on research citations per paper and, what is known as the h-index, which covers both the productivity and impact of the published work of an academic.
Commenting on the publication of the latest QS World University Rankings, the Dean of Law, Professor Joe McMahon, said:
'It is deeply gratifying to receive international recognition of something that our alumni and our students continually tell us – we are the number one Law School in Ireland. However, we cannot be complacent. Under our Strategic Plan we will continue to provide an education of the highest quality to our undergraduate and graduate students and to build our relationships with the community through CPD and alumni activities. On the research front, we have set ourselves the goal of being one of the top 50 Law Schools in the world and I am confident that with the continuing support of our students and alumni, we will realise this goal in the years to come."
The announcement of the QS World University Rankings by Subject was also a general cause for celebration across UCD as the University is now number 1 in Ireland for 40 of the 43 subject areas offered, and number 1 in Ireland for each of the five major subject groupings, Arts & Humanities, Engineering & Technology, Life Sciences & Medicine, Natural Sciences and Social Sciences & Management.