Suzanne Egan and James McDermott receive UCD Teaching and Learning Awards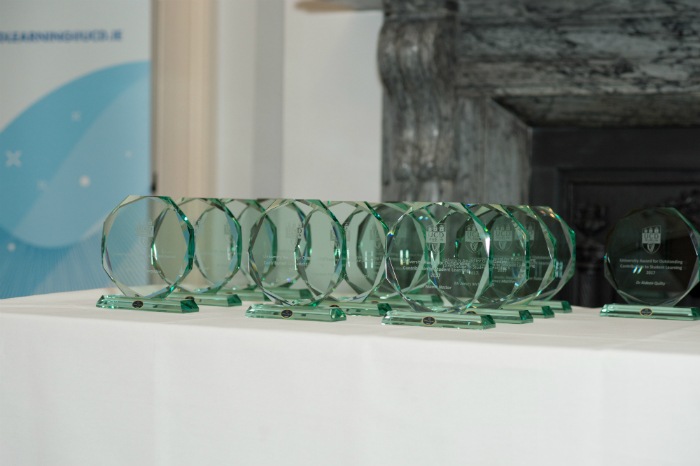 We are delighted to announce that two of our faculty, Dr Suzanne Egan and Mr James McDermott, have received University awards in recognition of their outstanding contribution to Teaching and Learning. At a recent reception in Ardmore House, Dr Egan was awarded for her 'Teaching Excellence' and Mr McDermott for his 'Outstanding Contribution to Student Learning'. These awards celebrate the achievements of colleagues who make an outstanding contribution in the pursuit of teaching excellence and the enhancement of student learning. UCD Sutherland School of Law warmly congratulates our colleagues on the receipt of these prestigious awards.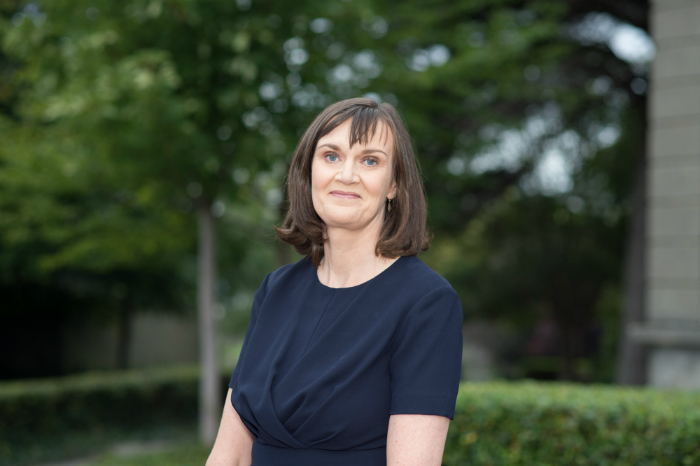 Dr Suzanne Egan is a Lecturer in the School of Law and is Director of the UCD Centre for Human Rights. Her approach to teaching and learning is heavily influenced by Paulo Freire's philosophy of critical pedagogy as further developed by Jack Mezirow's theory of 'transformative learning'. Her modules incorporate learning activities that are characterised by dynamic engagement in the form of enquiry based, problem-solving and collaborative methods, which promote active learning and respect for the ideas and views of the learners. Nominating students attest to her exceptional teaching qualities and skills, which have inspired students to engage deeply with the subject matter. Suzanne has demonstrated leadership over many years in the School of Law in making the subject of human rights central to the curriculum at both undergraduate and postgraduate level. This commitment includes the development of an innovative inter-disciplinary Masters on Human Rights and a pioneering clinical legal education offering to undergraduate students in Human Rights Education. Suzanne has also had success in securing two key research grants in the past year to conduct research into the transformative capacity of human rights education.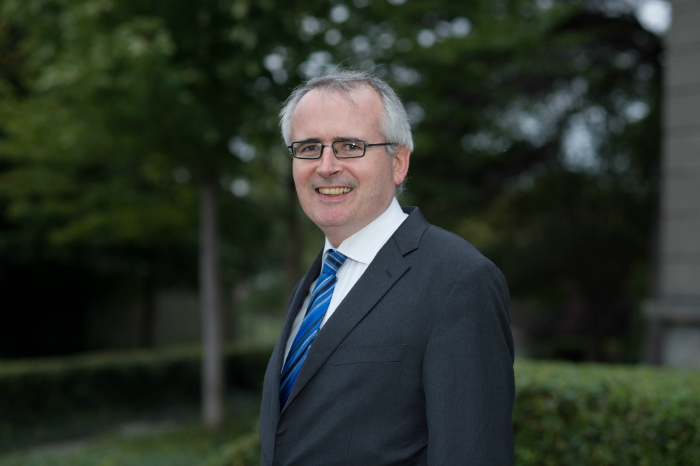 James McDermott is an Assistant Professor in the UCD School of Law where he is responsible for teaching modules in Contract Law, General Introduction to the Legal System, Company Law and Advocacy and Mooting. Taking full advantage of the Law School new 'state of the art' Moot Courtroom, James has developed the School's first Advocacy and Mooting module. In this module students engage in authentic learning and assessment activities designed to develop their advocacy and oral presentation skills in a courtroom setting. Outside of the module, James helps to select and coach teams for external mooting competitions and has played a key role in establishing UCD as the most successful university in the country in mooting and other advocacy based competitions.
The students who nominated James for an award were unstinting in their praise, commenting on James's in-depth knowledge of his subject, his exceptional ability to explain complex legal issues, and his genuine interest and care for his students. Congratulations to James on this Outstanding Contribution to Student Learning Award for "Development and enhancement of curricula and resources that reflect a command of the field".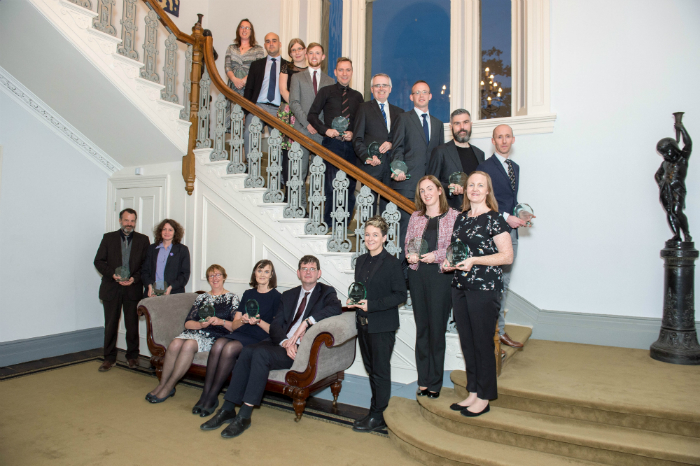 Left to right, Stairs:Dr Fionnuala Dillane, UCD School of English, Drama and Film; Mr Cesar Scrochi, Ms Emma Howard, Mr Daniel Giles & Dr Anthony Cronin, the Maths Support Centre Tutor Team, Mr James McDermott, UCD School of Law; Dr Vincent Hargaden, UCD School of Mechanical and Materials Engineering; Dr Thomas Grund, UCD School of Sociology and Dr James Matthews, UCD School of Public Health, Physiotherapy and Sports;


Front row: Dr Paul Perry, UCD School of English Drama and Film; Assoc Professor Emma Sokell, UCD School of Physics; Dr Monica Gorman, UCD School of Agriculture and Food Science; Dr Suzanne Egan, UCD School of Law; Registrar and Deputy President Professor Mark Rogers, Dr Aideen Quilty, UCD School of School of Social Policy, Social Work and Social Justice, Assoc Professor Niamh Moore-Cherry, UCD School of Geography and Dr Niamh Nestor