The Annual Walsh Lecture 2017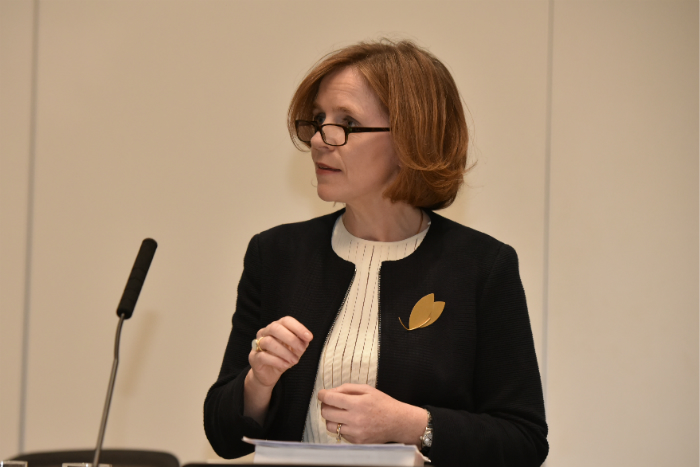 We were pleased to host the Walsh lecture in October 2017, one of the major events in the calendar for UCD Sutherland School of Law's students, faculty and extended network of alumni and legal practitioners. The lecture series honours the late Justice Brian Walsh who, in a distinguished career in both the European Court of Human Rights and the Irish Supreme Court, made a lasting impact on Irish society and has been described as "the outstanding legal reforming mind of his generation" by noted historian John J Lee.

This year's lecture titled 'Balancing Rights in a Digital Age' was delivered by Judge Síofra O'Leary, an Alumna of the UCD Law School. Since July 2015 she has served as a judge at the European Court of Human rights. Prior to joining the European Court of Human Rights, Judge O'Leary worked for 18 years at the Court of Justice of the European Union, where she served as a référendaire and Chef de cabinet for Judges Aindrias Ó Caoimh, Fidelma Macken and Federico Mancini. She later ran part of that Court's Research Directorate. We were delighted to be joined in the audience by several former judges of the EUCJ to the event including John Cooke, Aindrias Ó Caoimh and Fidelma Macken.

This far-reaching and highly informative lecture, delivered by Judge O'Leary in the Sutherland School of Law, will shortly be available in transcript form in the Irish Jurist. The Irish Jurist is Ireland's oldest academic law journal which has been edited by members of the UCD Sutherland School of Law since it was first published in 1966.