Over 450 attend Society of Legal Scholars Conference in Sutherland School of Law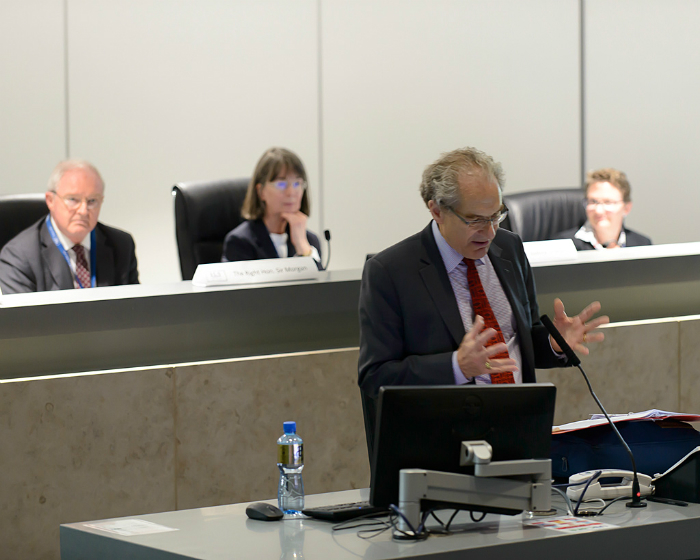 At the SLS Conference, The Right Hon. Lord Mance, (speaking) was part of a distinguished panel that included The Hon. Lady Wolfe, The Hon. Ms Justice O'Malley, The Right Hon. Sir Morgan and was chaired by the Hon. Mr Justice O'Donnell.
Four Events: One Week
For the first time in its 108 years, the Society of Legal Scholars (SLS) Annual Conference took place outside of the UK in 2017 on the theme The Diverse Unities of Law. The UCD Sutherland School of Law was honoured to welcome this renowned legal conference to Dublin. Professor Imelda Maher, now Dean of Law and President of the Society 2016-2017 was responsible for this prestigious conference ably supported by a team a colleagues and enthusiastic student volunteers. The Conference attracted over 470 delegates in early September who presented over 300 papers in 28 subject sections The main conference dinner was in the magnificent setting of The Honorable Society of King's Inns, with UCD alumnus Professor Conor Gearty London School of Economics as guest speaker
Highlights of the SLS Conference in Dublin were three plenaries with distinguished panelists that included legal scholars and members of the judiciary of the UK and Ireland. For the opening plenary 'The Diverse Unities of the Common Law' the conference was especially honoured to welcome Baroness Brenda Hale of Richmond (new President of The UK Supreme Court) as chair of the panel with Professor Ambreen Manji (Cardiff University), Associate Professor Kevin Costello (UCD), Professor Peter Cane (ANU and Cambridge University). At later panel on the theme of the conference the Society and the School were greatly honoured to welcome distinguished members of the judiciary from England, Scotland, Northern Ireland and the Republic of Ireland. The Hon. Mr. Justice Donal O'Donnell (Supreme Court of Ireland) chaired the panel with The Right Hon. Lord Mance (UK Supreme Court), y The Rt. Hon. Sir Declan Morgan (Lord Chief Justice of Northern Ireland), The Hon. Ms. Justice Iseult O'Malley (Supreme Court of Ireland) and The Hon. Lady Wolffe (Senator of the College of Justice, Scotland). The Society and School were delighted to welcome The Hon Mr Justice Frank Clarke, the new Chief Justice of Ireland who chaired a session in the environmental law section.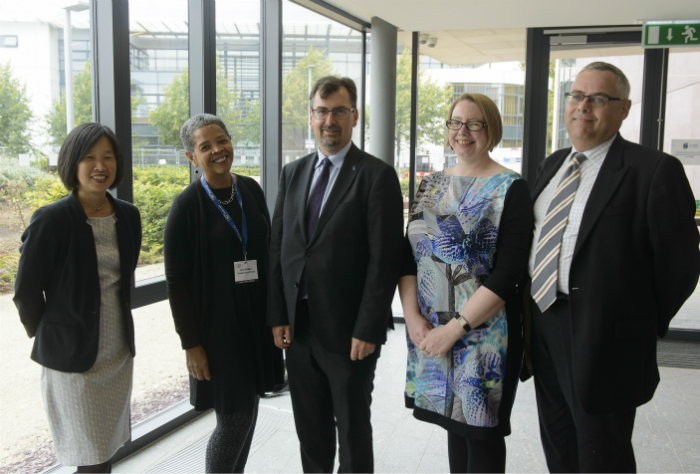 UCD College of Social Sciences and Law Principal, Prof Colin Scott (centre) chaired a plenary panel at the SLS Conference which included (from left), Prof Carol Tan, SOAS, Prof Toni Williams University of Kent,, Prof Anne Davies, University of Oxford and Prof Carly Stychin, City Law School, London.
'Leadership and Diversity in Law Schools' was discussed in a panel of Heads of Schools (Professor Toni Williams (Kent), Professor Anne Davies (Oxford), Professor Carol Tan (SOAS), Professor Carl Stychin (City), and chaired by the UCD Vice-President for Equality, Diversity and Inclusion, Professor Colin Scott.).
The location of the conference in Ireland was the inspiration for one of the seminars which focused on the contribution of the Irish Diaspora to Legal Scholarship. Panelists included Professor Liz Campbell (Durham University), Dr. Donal Coffey (Max Planck Institute, Frankfurt); Associate Professor Aileen Kavanagh (Oxford University); Dr Kanstantsin Dzehtsiarou (Liverpool). This seminar was chaired by Professor Imelda Maher, President of the SLS and Dean of Law in UCD.

On the final afternoon of the conference, a Joint Seminar of the Honorable Society of King's Inns, The Society of Legal Scholars and UCD Sutherland School of Law discussed 'The Common Law and Brexit: A New Frontier?. The panel consisting of Mr. Conleth Bradley SC; Dr. Catherine Donnelly BL; Ms. Caoilfhionn Gallagher QC (UCD law alumnus of the year 2017); Mr. Paul Gallagher SC Professor was chaired by Prof Conor Gearty.
A joint seminar between the British Association of Comparative Law and the Irish Society of Comparative Law, organized with support from Dr. Marie-Luce Paris, was held before the SLS conference on 'Comparing UK and Irish law: A Special Relationship?' Outcomes of the seminar are available at this link.
On the first day, the annual SLS graduate conference was organized by a team of UCD PhD Law students led by Dr Andrew Jackson, bringing together those PhD students who were successful in the highly competitive call for papers.
The 109th Annual Conference of the Society in 2018 will be held at Queen Mary University of London (QMUL).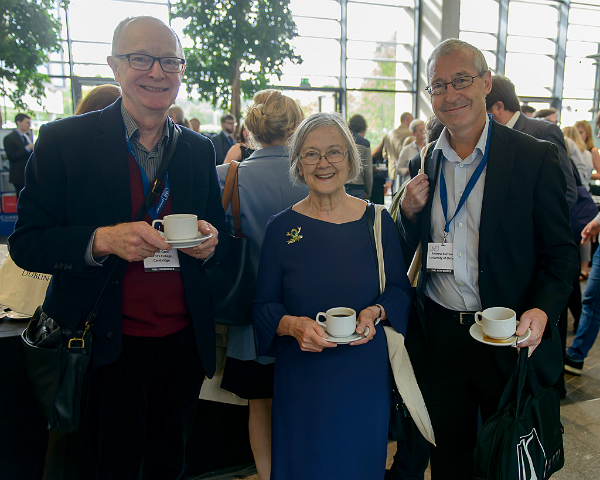 Baroness Hale of Richmond with Professor Peter Cane of Cambridge (left) and Professor Andrew Burrows of Oxford (former SLS President)
Professor Ambreen Manji (Cardiff University), Associate Professor Kevin Costello (UCD), The Hon. Ms Justice Iseult O'Malley with Chief Justice, The Hon. Mr Justice Frank Clarke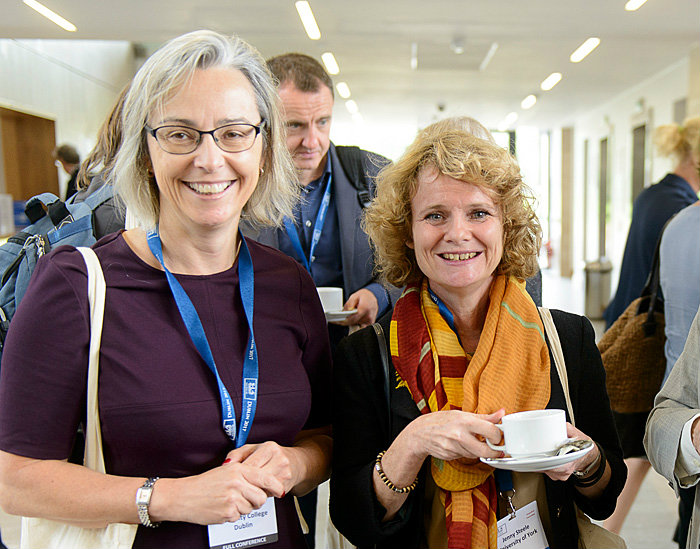 UCD's Prof Imelda Maher MRIA (President of SLS) with Professor Jenny Steele, University of York (former President of SLS)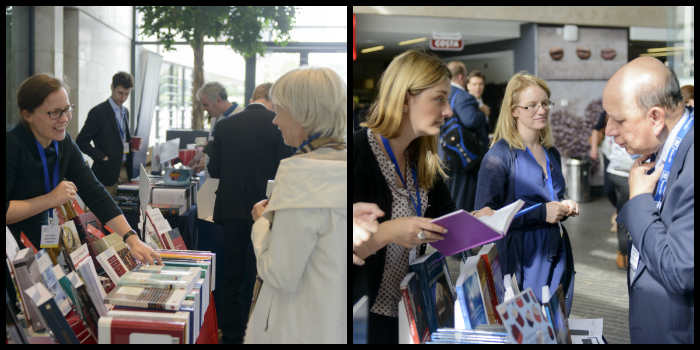 Ten of the top legal publishers in the UK were represented at the SLS conference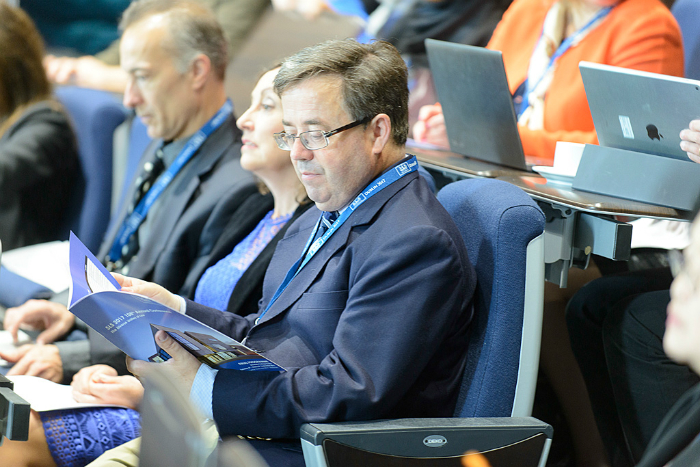 The Hon. Mr Justice Gerard Hogan attending one of the conference plenaries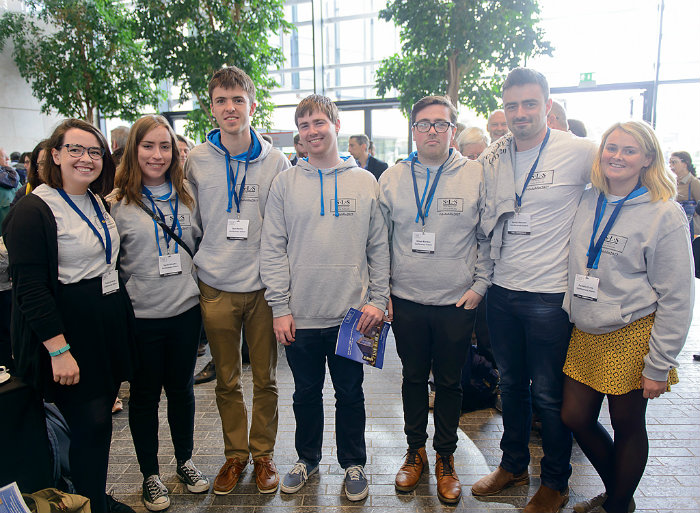 A group of the Sutherland School of Law students who worked as interns at the conference
Professor Martin Louglin, London School of Economics and Professor Peter Alldridge, QMUL (incoming President SLS)
‌
Suzanne Egan and James McDermott receive UCD Teaching and Learning Awards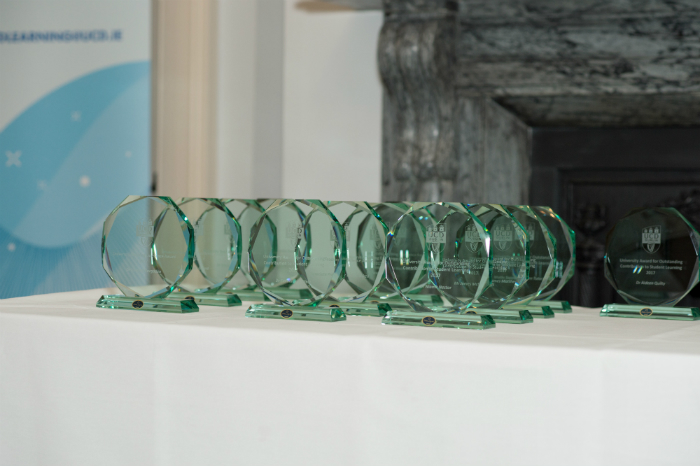 We are delighted to announce that two of our faculty, Dr Suzanne Egan and Mr James McDermott, have received University awards in recognition of their outstanding contribution to Teaching and Learning. At a recent reception in Ardmore House, Dr Egan was awarded for her 'Teaching Excellence' and Mr McDermott for his 'Outstanding Contribution to Student Learning'. These awards celebrate the achievements of colleagues who make an outstanding contribution in the pursuit of teaching excellence and the enhancement of student learning. UCD Sutherland School of Law warmly congratulates our colleagues on the receipt of these prestigious awards.
Dr Suzanne Egan is a Lecturer in the School of Law and is Director of the UCD Centre for Human Rights. Her approach to teaching and learning is heavily influenced by Paulo Freire's philosophy of critical pedagogy as further developed by Jack Mezirow's theory of 'transformative learning'. Her modules incorporate learning activities that are characterised by dynamic engagement in the form of enquiry based, problem-solving and collaborative methods, which promote active learning and respect for the ideas and views of the learners. Nominating students attest to her exceptional teaching qualities and skills, which have inspired students to engage deeply with the subject matter. Suzanne has demonstrated leadership over many years in the School of Law in making the subject of human rights central to the curriculum at both undergraduate and postgraduate level. This commitment includes the development of an innovative inter-disciplinary Masters on Human Rights and a pioneering clinical legal education offering to undergraduate students in Human Rights Education. Suzanne has also had success in securing two key research grants in the past year to conduct research into the transformative capacity of human rights education.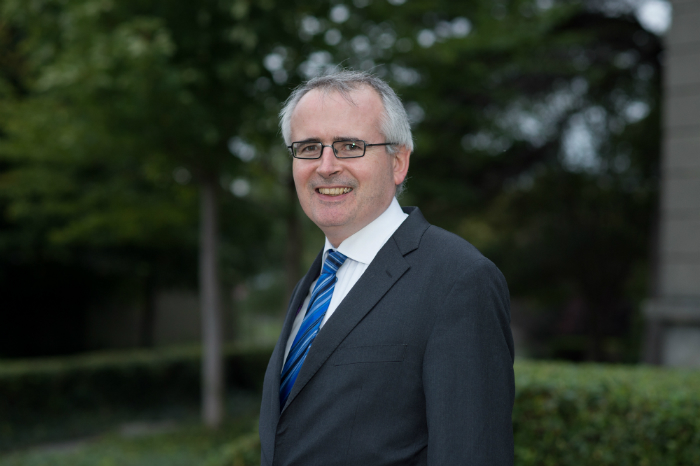 James McDermott is an Assistant Professor in the UCD School of Law where he is responsible for teaching modules in Contract Law, General Introduction to the Legal System, Company Law and Advocacy and Mooting. Taking full advantage of the Law School new 'state of the art' Moot Courtroom, James has developed the School's first Advocacy and Mooting module. In this module students engage in authentic learning and assessment activities designed to develop their advocacy and oral presentation skills in a courtroom setting. Outside of the module, James helps to select and coach teams for external mooting competitions and has played a key role in establishing UCD as the most successful university in the country in mooting and other advocacy based competitions.
The students who nominated James for an award were unstinting in their praise, commenting on James's in-depth knowledge of his subject, his exceptional ability to explain complex legal issues, and his genuine interest and care for his students. Congratulations to James on this Outstanding Contribution to Student Learning Award for "Development and enhancement of curricula and resources that reflect a command of the field".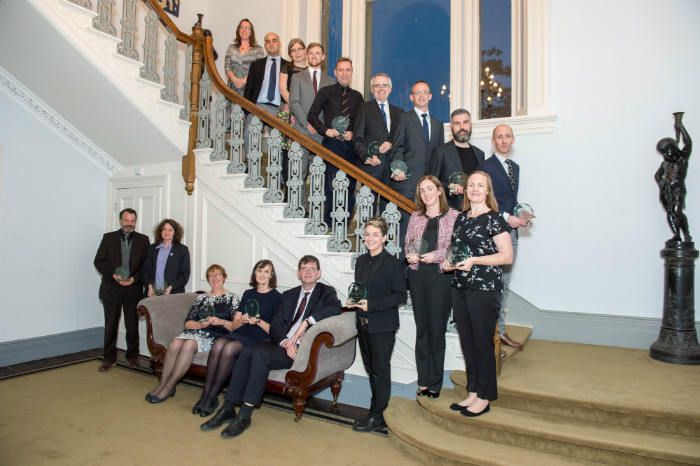 Left to right, Stairs:Dr Fionnuala Dillane, UCD School of English, Drama and Film; Mr Cesar Scrochi, Ms Emma Howard, Mr Daniel Giles & Dr Anthony Cronin, the Maths Support Centre Tutor Team, Mr James McDermott, UCD School of Law; Dr Vincent Hargaden, UCD School of Mechanical and Materials Engineering; Dr Thomas Grund, UCD School of Sociology and Dr James Matthews, UCD School of Public Health, Physiotherapy and Sports;


Front row: Dr Paul Perry, UCD School of English Drama and Film; Assoc Professor Emma Sokell, UCD School of Physics; Dr Monica Gorman, UCD School of Agriculture and Food Science; Dr Suzanne Egan, UCD School of Law; Registrar and Deputy President Professor Mark Rogers, Dr Aideen Quilty, UCD School of School of Social Policy, Social Work and Social Justice, Assoc Professor Niamh Moore-Cherry, UCD School of Geography and Dr Niamh Nestor
Congratulations to the Class of 2017 on their Graduation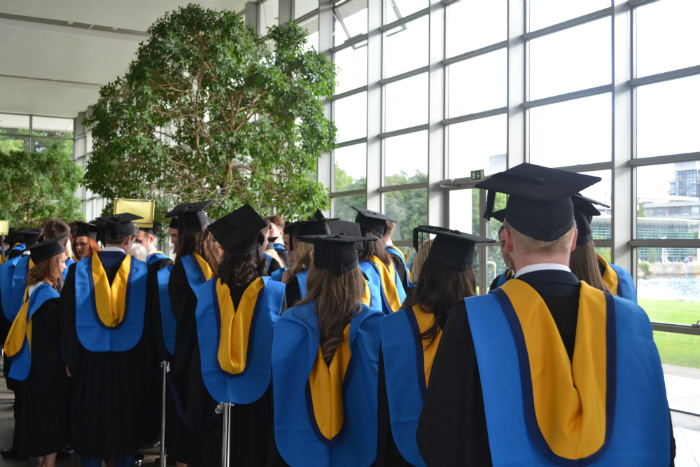 Graduations are a proud day for our students and their families. It is also a proud occassion for all the staff here in the Sutherland School of Law and having helped these students over the past few years we wish them great success in their future lives.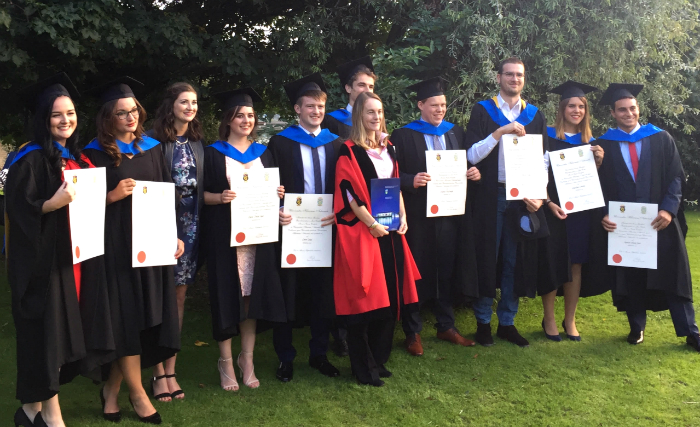 Pictured Above Dr Marie-Luce Paris with members of the BCL Law with French Law Class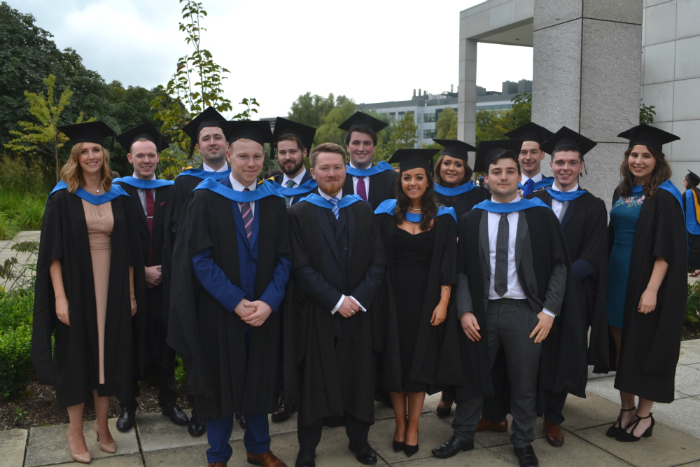 Pictured above Members of the MCL Class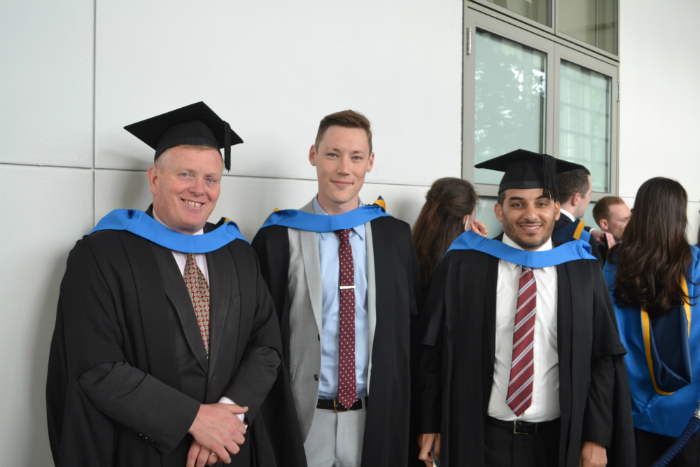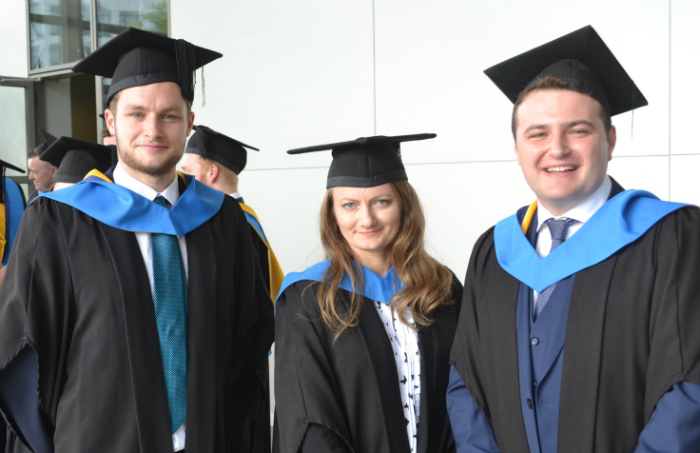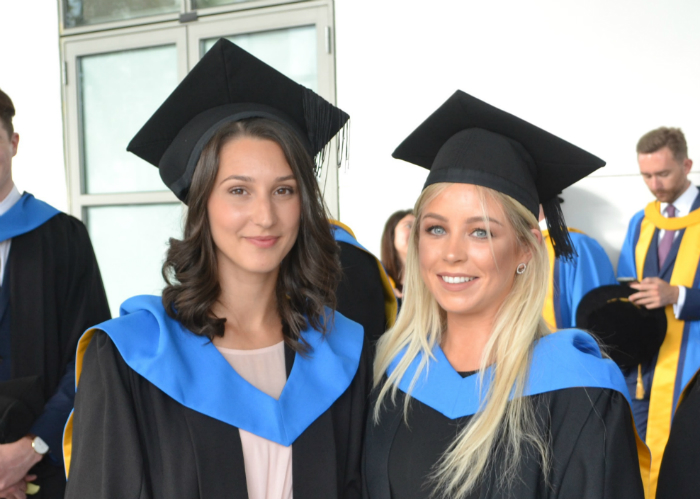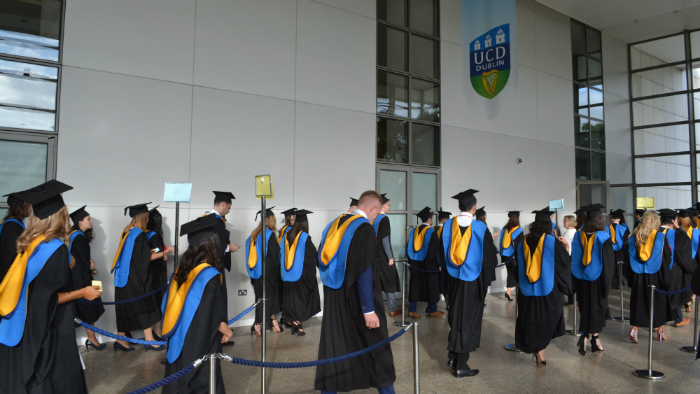 Large Group of Doctoral Students Complete their Studies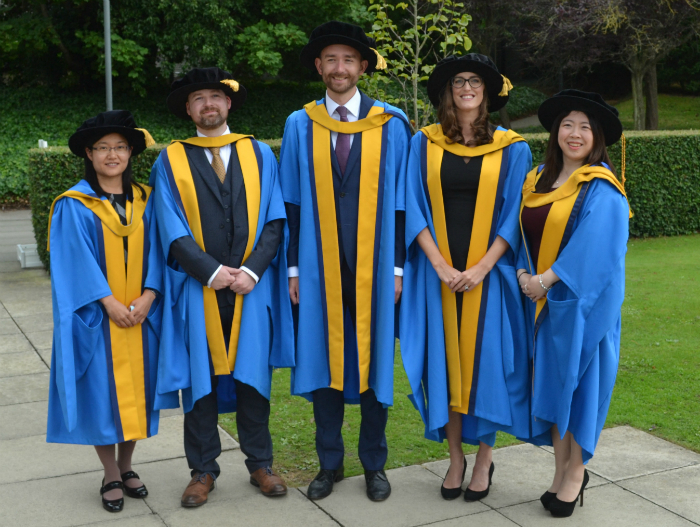 Pictured L-R An Yongkang, Edward Keegan, Daniel Hayden, Elizabeth Corcoran and Mu Li
The Sutherland School of Law would like to congratulate the recently conferred PhD in Law students, An Yongkang, Edward Keegan, Elizabeth Corcoran and Mu Li. Dan Hayden was conferred with a PhD in European Law and Governance. The ceremony took place in O'Reilly Hall on Tuesday the 5th of September 2017.
Yanxuedan Zhang supervised by Professor Suzanne Kingston was conferred in absentia, Yanxuedan wrote her thesis on 'Legal Transition in Environmental Law and Regulation'.

Also celebrating was Dr Suzanne Egan of the Sutherland School of Law and the Centre for Human Rights who was conferred with a a Higher Doctorate in Laws (LL.D.) from the National University of Ireland. Suzanne had also acted as supervisor for Edward Keegan on his thesis titled 'A Missing Piece in the Puzzle: Monitoring Mechanisms and the Protection of Trafficking Victims in Europe'.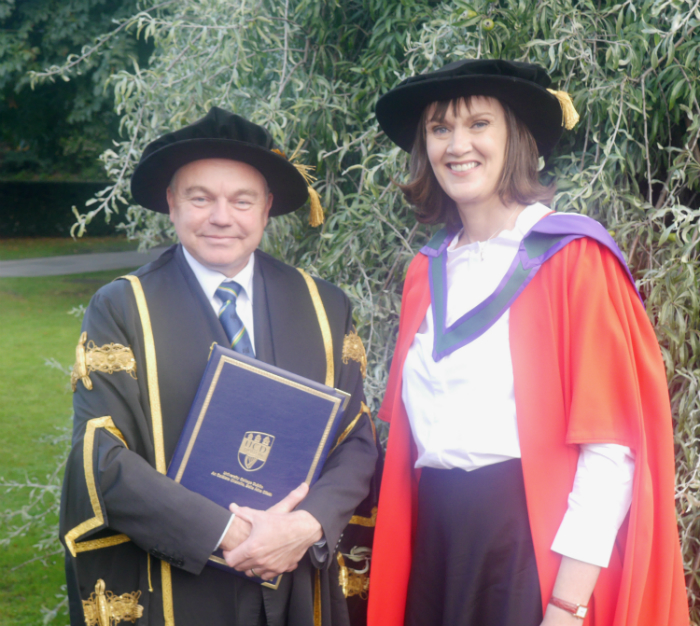 President Deeks and Dr Suza‌nne Egan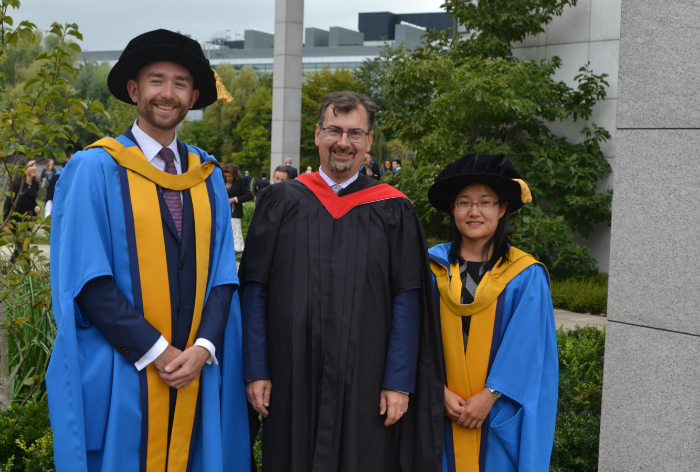 Professor Colin Scott celebrated the acheivements of two of his students. Dan Hayden wrote his thesis on 'The use of communication tools by public and private regulatory regimes'. An Yongkang completed a thesis titled 'The Partial Food Safety Regulatory Regime in China: A Comparison with the United Kingdom and Germany'.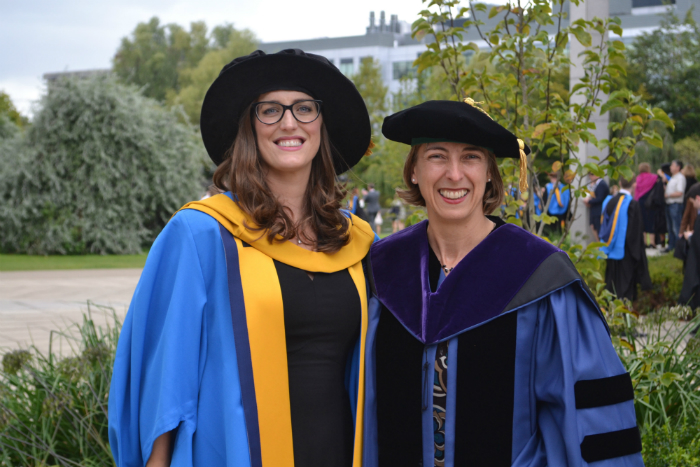 Elizabeth Corcoran completed her PhD under the supervision of Dr Oonagh Breen on the topic of 'Fiduciary Duties in the Financial Services Sector: The Interplay Between Regulation and Equity'.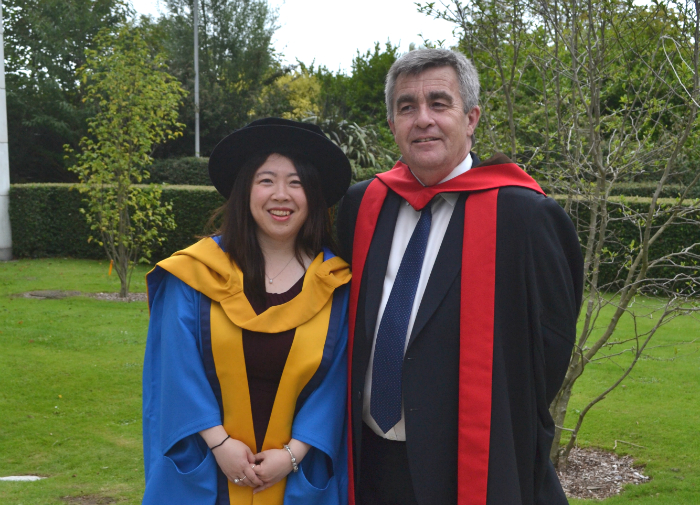 Mu Li worked Professor Joseph McMahon on her dissertaion titled 'WTO and export restrictions on high-technology products'.
Congratulations to our Law Ad Astra Athletes who graduated in 2017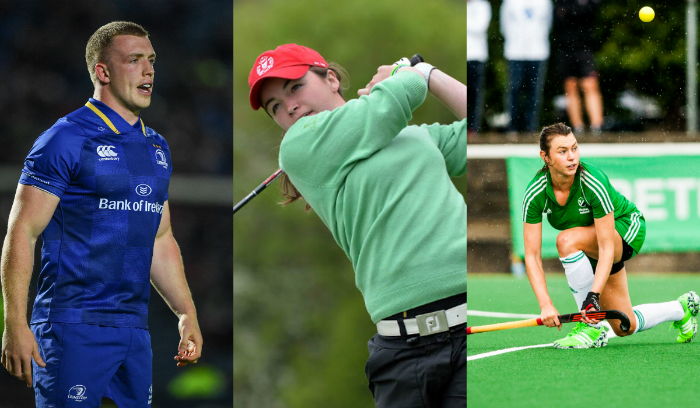 Dan Leavy (Rugby), Chloe Ryan (Golf), Deirdre Duke (Hockey)
The staff of the Sutherland School of Law are proud to congratulate three Ad Astra sports scholars upon their recent graduation. We wish them great success and many victories in all their future endeavours.
Dan Leavy graduated with a Business and Law degree in September 2017. During his studies Dan has represented UYCD FRC in the Ulster Bank League Division 1 and was part of the squad that won the Leinster Senior Cup in 2014 and 2016. Dan has represented Leinster Rugby (41 Senior Caps) in both the Guinness Pro 12 and European Champions Cup competitions. He has 4 Ireland caps.
Dan pictured with his parents and sister at his Graduation.
Chloe Ryan, who graduated with a BCL in September 2017, has been a member of the Irish Golf Team since 2010 and was on the winning Irish team at the home internationals in August 2017.In 2016, Chloe won the Royal and Ancient Scholars trophy in St. Andrew's Scotland representing UCD and as a result was awarded an invitation to play in a professional tournament as an amateur on the ladies European tour. This year, she finished 3rd in the Scottish Ladies Open, and has won the Cork Scratch Trophy in both 2016 and 2017. Added to that, Chloe also won the Intervasities Golf Championship 4 times while in college, in 2012, 2013, 2014 and 2016 and was runner up in the Irish open in 2014, 2015 and 2016.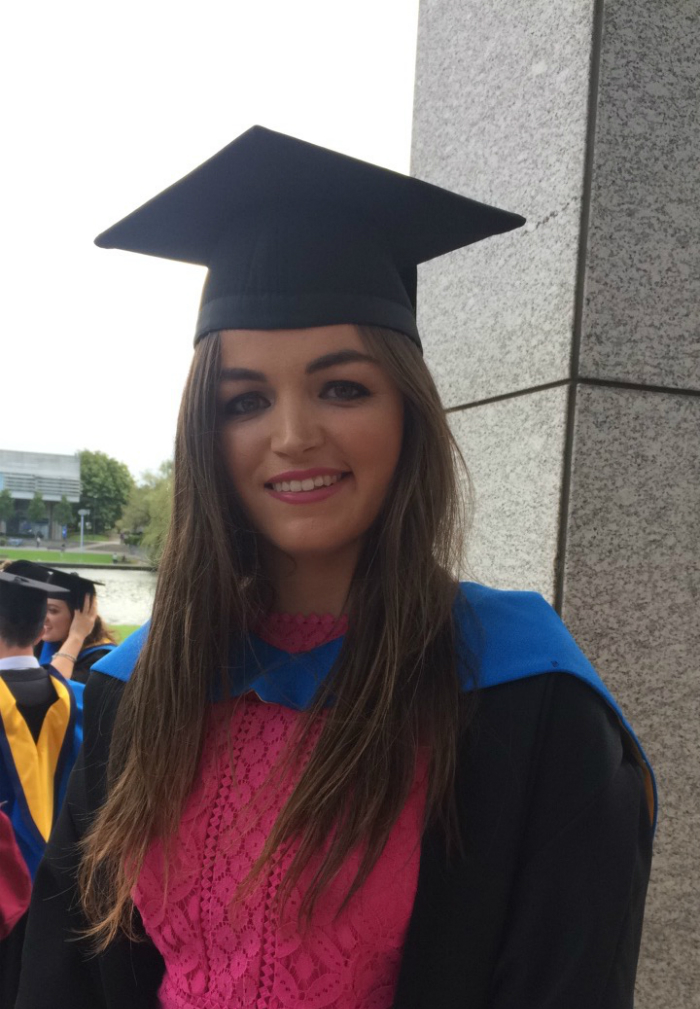 Chloe Pictured at her recent graduation.
Deirdre Duke graduated in September 2017 with a BCL with Social Justice degree. Deirdre is the Captain of the UCD Women's Hockey team and final goal scorer in the 2017 Irish Senior Cup win. Deirdre has 78 Ireland caps.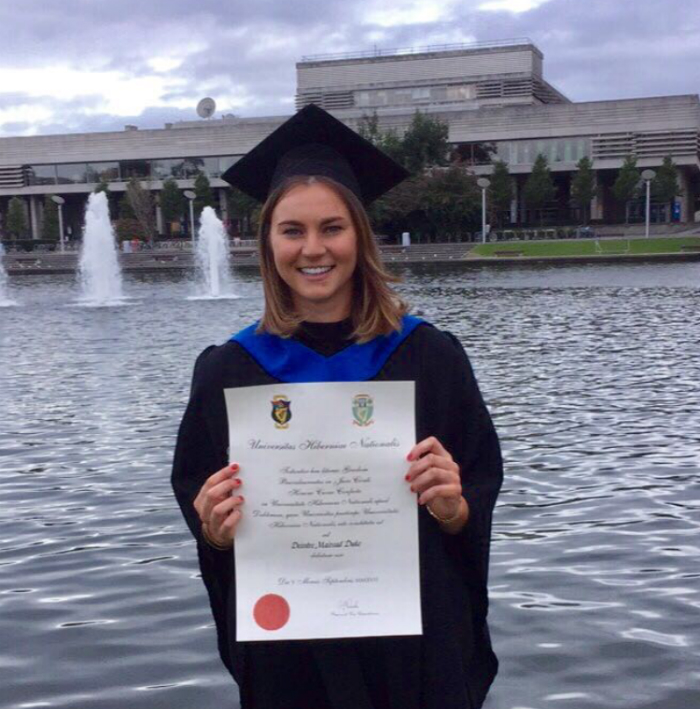 Deirdre pictured at her Graduation
Law Students Awarded for Contribution to University Life by Arthur Cox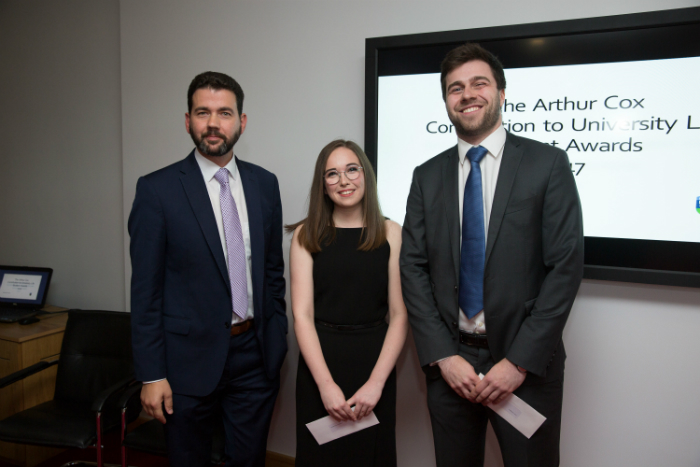 L-R Prof Jason Last, Dean of Students with this years winners Margaret Ann Gallagher and Conor Gallagher
The Sutherland School of Law was delighted to host an awards ceremony to honour law students who have made a real contribution to life on campus. The awards, which are generously sponsored by law firm Arthur Cox, are designed to reward students who have demonstrated that they have made a difference to the wider university while they have been a student: be it through sporting activities; student societies; initiatives to improve the university community or the relationship between the university and the wider community. There are two annual awards, one for Bachelor of Civil Law (BCL) students and one for Business and Law (BBL). On this occasion there were twelve nominees for the awards, all having demonstrated outstanding achievements. Nine of the finalists and their parents attended the awards and the two winners were announced on the evening. Dean of Law, Professor Imelda Maher introduced the speakers who were Professor Jason Last, who had been on the judging panel and Rob Cain, a partner at Arthur Cox who then presented the winners with their awards. Each speaker acknowledged the exceptional standard of the nominees and their achievements while studying for the Law degree in the Sutherland School of Law.
Arthur Cox has become involved in these awards because of their commitment to encouraging students to avail fully of the opportunities that university offers them; to be innovators and catalysts for change; consistently to improve their community; increase their potential and contribute towards a sound society and dynamic economy. The Contribution to University Life award has become a significant milestone for students at the Sutherland School of Law.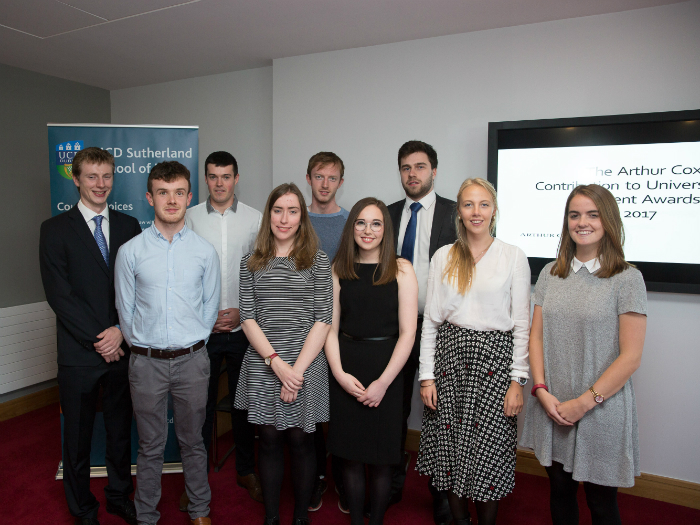 L-R Cian Montague, Shane O'Donoghue, Rory Curtis, Sarah Murphy, Robert Lee, Margaret Ann Gallagher, Conor Gallagher, Charlotte Ashmore and Tara Casey.
Also shortlisted but unable to attend were Kian O'Connell, Juliette Fauvarque and Anna O'Duffy. Kian and Juliette are BCL/Maîtrise students and are studying in France and Anna was due to attend but was delayed on a flight back from Lourdes where she had been volunteering.
L-R One of this years two winners Conor Gallagher BBL student with Rob Cain of Arthur Cox

Conor Gallagher is a third year Business and Law student currently on Erasmus at Bocconi University in Milan. He is also a UCD Ad Astra Scholar.
Conor has taken part in a number of recently established innovative student initiatives. For example, for the last three years, he has been involved in UCD's Student Managed Fund. He is also a member of the organising committee for the Irish Student Entrepreneurship Forum for 2017, serving as head of Public Relations. Conor has also contributed to the UCD Relay for Life, a charity event organised in aid of the Irish Cancer Society. He volunteered as a peer helping incoming first years to settle into Business and Law, and served as an Ad Astra buddy helping incoming first years to integrate into the Ad Astra Academy.
Conor also found time to represent his classmates on the UCD Quinn School of Business Staff/Student Forum and participate in debating competitions.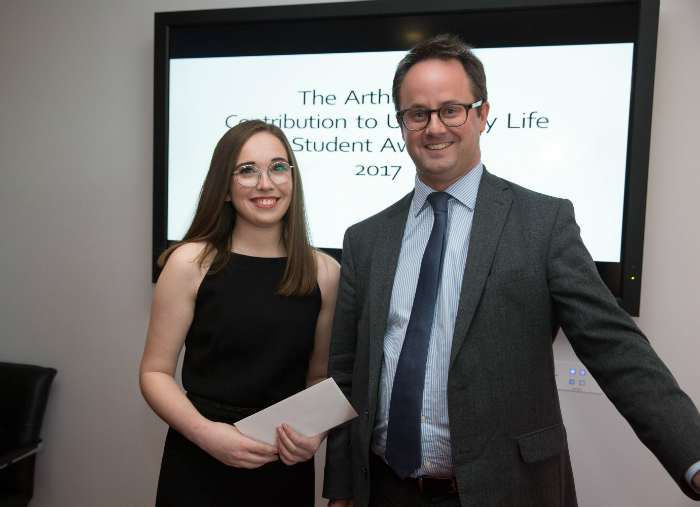 L-R‌ One of the 2017 Winners Margaret Ann Gallagher BCL with French Law student with Rob Cain of Arthur Cox

Margaret Ann Gallagher is currently in the final year of her Law with French Law degree.
Margaret was a recipient of the Arthur Cox award for her contributions to university life through an active involvement with the UCD Law Society, volunteering with UCD Volunteers Overseas, editing the UCD Law Review, as well as a number of national awards and international nominations. She served as Debated Convenor for the 105th Session of the Law Society, a period for which the society was awarded 'UCD Society of the Year'. Margaret also took part in the UCD Volunteers Overseas South India Project 2016, which saw her travel to India to teach English from grades six through nine at the Butterfly Hill Campus for orphans and children suffering from HIV/AIDS.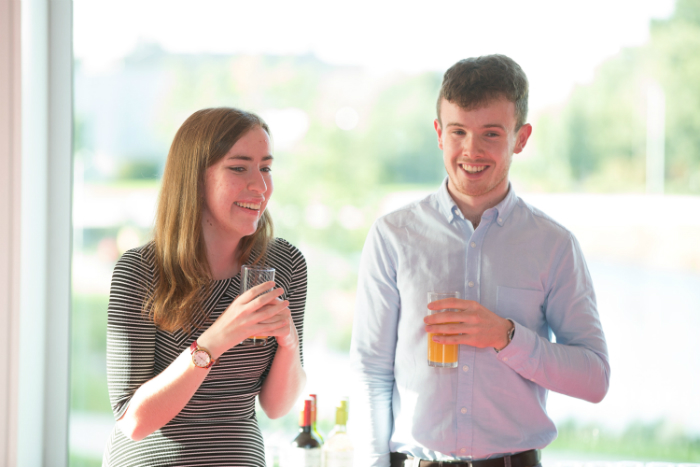 Nominees Sarah Murphy (Law with History) and Shane O'Donoghue (Business and Law)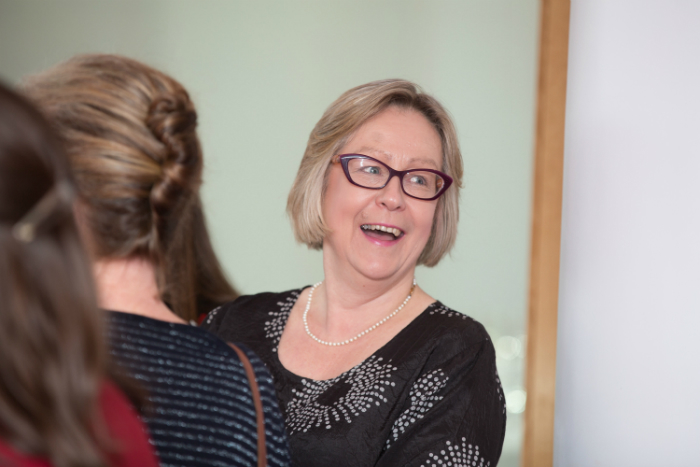 Maureen Reynolds BCL Programmes Manager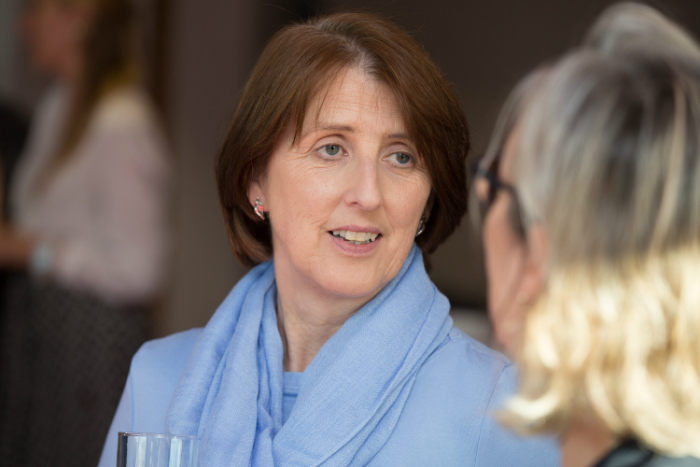 Margaret Maher Business & Law Programme Manager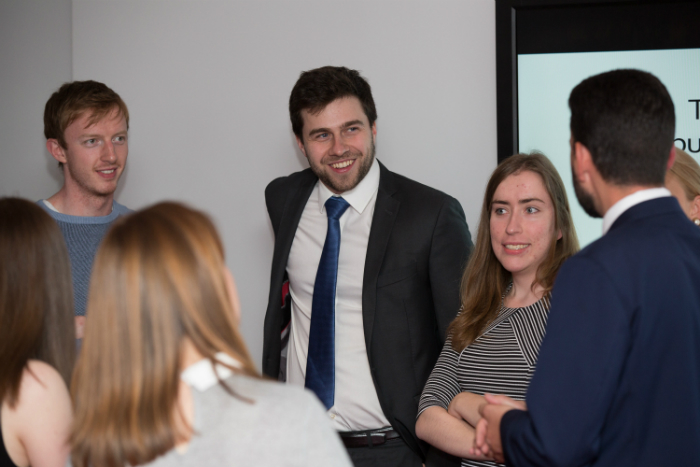 Nominees Robert Lee (Law with Economics), Conor Gallagher (Business and Law) and Sarah Murphy (Law with History)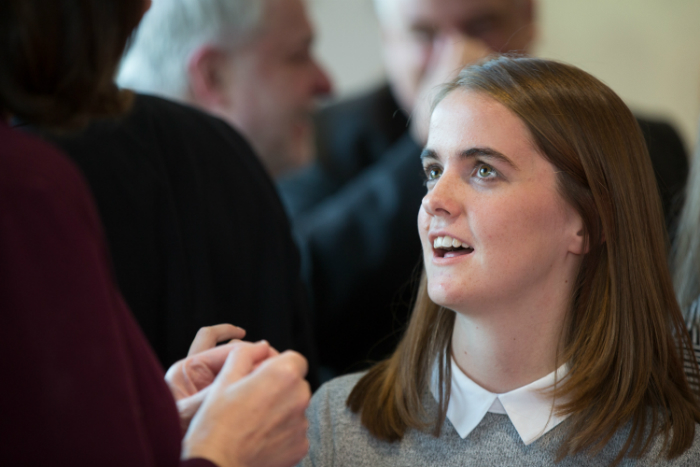 Nominee Tara Casey (BCL)

Ms Bláthna Ruane SC, Adjunct Professor in the UCD Sutherland School of Law with Dean of Law, Professor Imelda Maher

UCD Business, Law and Regulation Seminar with Prof Michal S. Gal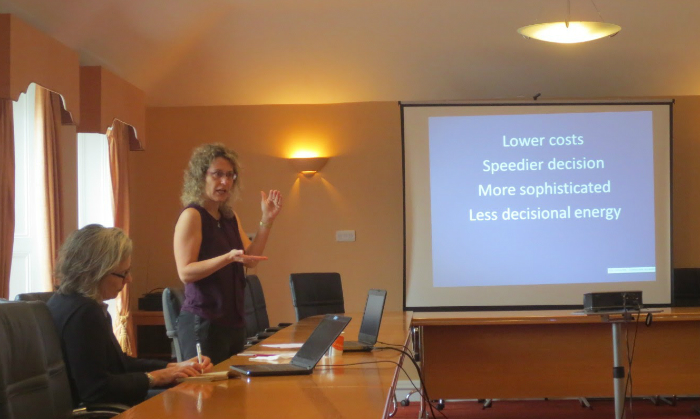 The UCD Business, Law and Regulation Research Group recently hosted a seminar on 'Algorithmic Consumers' with Professor Michals S. Gal of the University of Haifa. Professor Gal presented her recent article published in the Harvard Journal of Law and Technology (co-authored with Niva Elkin-Koren). The paper is available here.
The seminar examined how the next generation of e-commerce will be conducted by digital agents, based on algorithms that will not only make purchase recommendations, but will also predict what we want, make purchase decisions, negotiate and execute the transaction for the consumers, and even automatically form coalitions of buyers to enjoy better terms, thereby replacing human decision-making. Algorithmic consumers have the potential to change dramatically the way we conduct business, raising new conceptual and regulatory challenges. This game-changing technological development has significant implications for regulation, which should be adjusted to a reality of consumers making their purchase decisions via algorithms. Despite this challenge, scholarship addressing commercial algorithms focused primarily on the use of algorithms by suppliers.
Professor Gal is Director of the Forum on Law and Markets at the faculty of Law, University of Haifa. She has held visiting professorships at NYU, Georgetown, Melbourne, Lisbon and Columbia. She is author of several books including Competition Policy for Small Market Economies (2003). She has served as a consultant to several international organizations including the OECD and UNCTAD and was a non-governmental advisor to the International Competition Network. She is a board member of several international antitrust organizations including the American Antitrust Institute, the Antitrust Consumer Institute, the Asian Competition Law and Economics Centre and she is President of the International Academic Society for Competition Law Scholars.
Sean Murphy, Director of Consumer Enforcement Division and Senior Legal Advisor at Competition and Consumer Protection Commission with Dr Mary Catherine Lucey, UCD Sutherland School of Law
William Johnston, Consultant in Banking and Law, Arthur Cox with Anne O'Farrell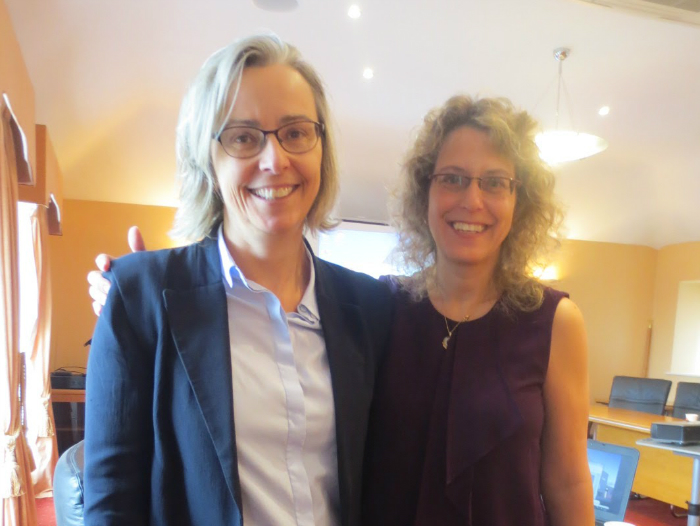 Prof Imelda Maher, UCD Sutherland School of Law and Prof Michal S. Gal
‌‌Chief Justice's Summer Internship Programme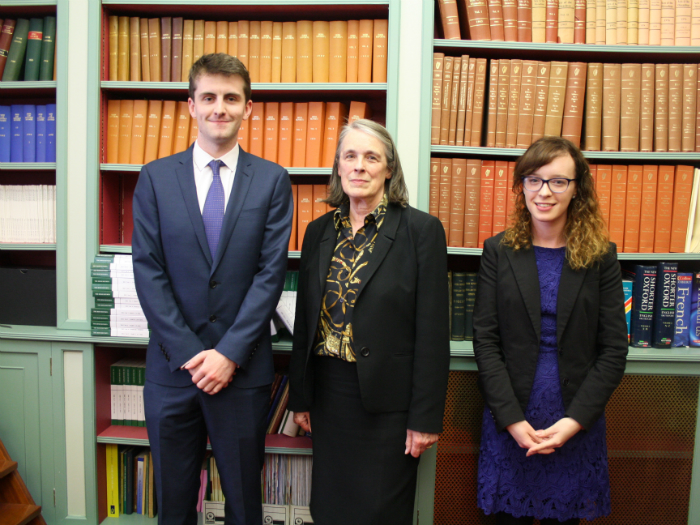 Pictured above; Jamie McLoughlin, The Hon. Mrs Justice Susan Denham, Melissa O'Sullivan
This Summer the Sutherland School of Law nominated two students to participate in the Chief Justice's Summer Internship Programme for Law Students. The programme is aimed at students who have recently completed their final examinations and offers students a unique experience that will boost their future careers.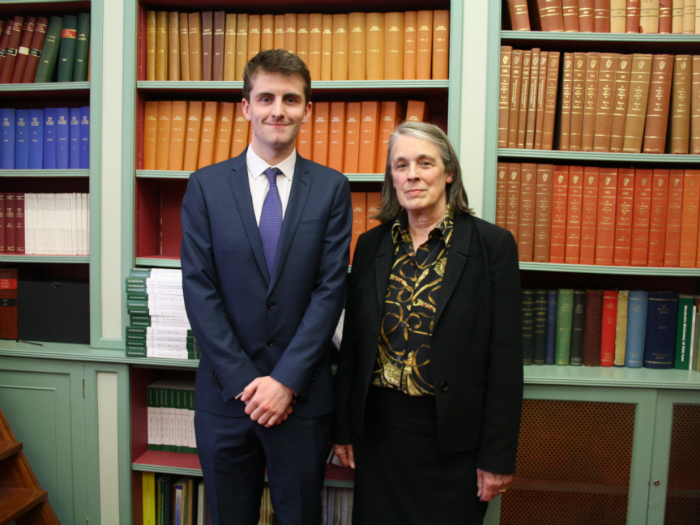 Pictured above; Jamie McLoughlin & The Hon. Mrs Justice Susan Denham
Reflecting on his intenship Jamie said 'Undoubtedly, my understanding of the law and how it works in practice, as well as my knowledge of court procedures have been greatly enhanced by my participation in this programme. This is something I would not have gained but for this one of a kind internship opportunity. It was also an enormous privilege and fantastic learning experience to discuss legal issues with a Supreme Court judge on a one to one basis'.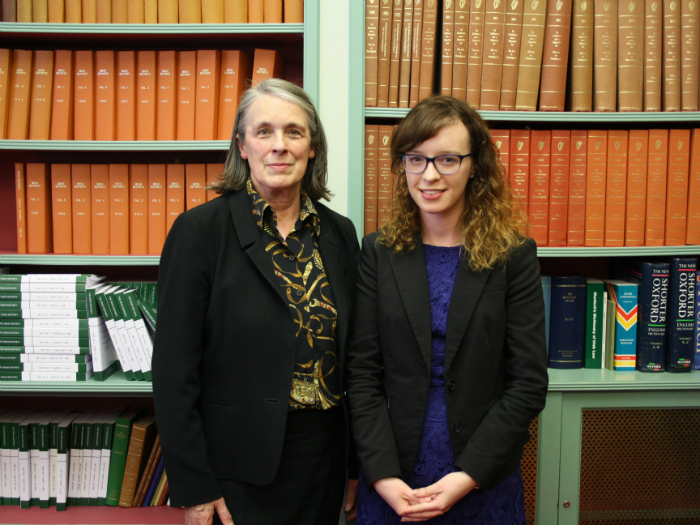 Pictured above; The Hon. Mrs Justice Susan Denham and Melissa O'Sullivan
Melissa also had a positive experience as an intern. 'I gained invaluable experiences during my time at the courts. I learned a lot about the practices, procedures, and traditions of the Superior Courts. It was incredible to get the opportunity to discuss the law with and to get to know both a High Court and a Supreme Court judge. I believe that my knowledge of the law and the courts have improved greatly because of this once in a lifetime internship.'
Professional Diploma in Employment Law Students Celebrate Graduation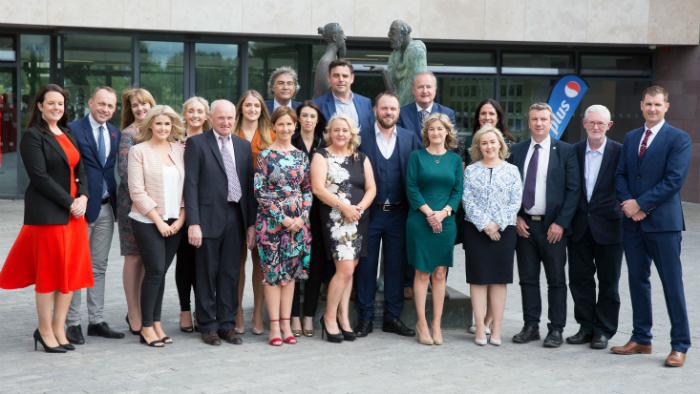 On the 13th July, the School hosted the presentation ceremony for graduates of the Professional Diploma in Employment Law. We are pleased to have been joined by noted UCD Alumnus the Honorable Mr Justice Richard Humphries of the High Court who presented students with their diplomas.

The Sutherland School of Law offers a number of Professional Diplomas. These part time courses specialise in areas of Law that are of interest to Professionals from a legal background or from a related area where a deeper specific knowledge is required. The Employment Law Diploma covers the formation of a contract of employment, employment rights and duties, dismissal, employment equality, industrial action, workplace privacy, bullying, stress at work and freedom of association.

This year's graduates include the General Secretary of the Operative Plasterers and Allied Trades Society of Ireland, Billy Wall, and the Director, Industrial Relations and Manpower Services of the Construction Industry Federation, Jean Winters.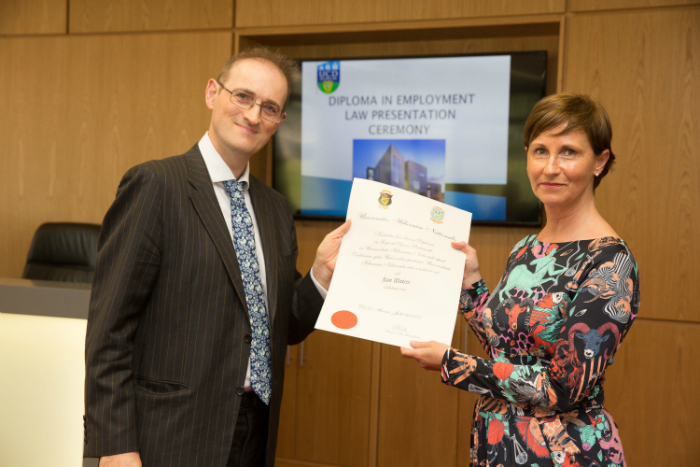 Picture Above: The Hon. Mr Justice Richard Humphries and Ms Jean Winters
The Law and Economics of State Aid before National Courts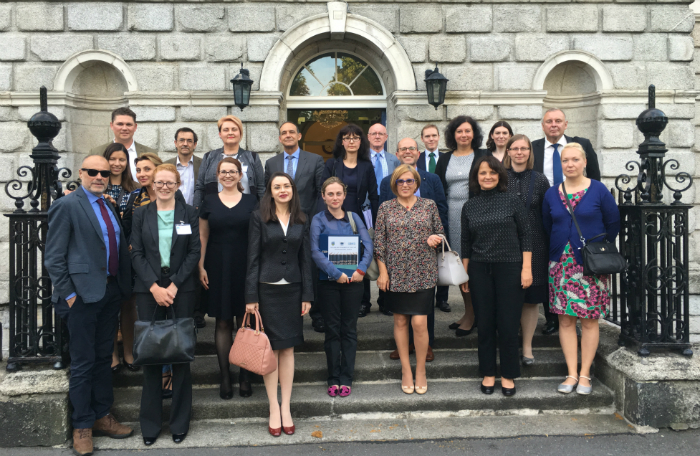 Pictured above: Delegates & Speakers outside the Law Society of Ireland
The Sutherland School of Law welcomed judges and prosecutors from across the European Union to UCD from the 6th to the 7th July 2017 for an international conference on The Law and Economics of State Aid before National Courts, which was organised by Professor Suzanne Kingston in conjunction with Oxera Economics Consultancy. The conference was co-funded by the European Commission (DG Competition) as a judicial training course for national court judges and prosecutors. The event received a huge amount of interest and was fully subscribed with 23 judges and prosecutors from Member States including Italy, Spain, Greece, Latvia, Lithuania, Estonia, Romania, Croatia, Hungary and the Czech Republic travelling to Dublin to attend the event.

The event programme featured top European experts in the field of State aid, including:
- Kelyn Bacon, QC, Brick Court Chambers, London
- The Hon. Mr. Justice John D. Cooke (formerly General Court of the European Union and Irish High Court)
- Professor Suzanne Kingston, University College Dublin and Law Library, Dublin
- The Hon. Mr. Justice Aindrias Ó Caoimh (formerly Court of Justice of the European Union and Irish High Court)
- Dr. Diarmuid Rossa Phelan, Senior Counsel and Trinity College Dublin
- Nicole Robins, Head of State aid team, Oxera Economics Consultancy, London and Brussels
- Professor Erika Szyzczak, University of Sussex and Littleton Chambers, London

The topics covered include:

- State aid and taxation;
- The role of the national judge in assessing the unlawfulness of State aid;
- Remedies before national courts for breach of the State aid rules;
- Key issues in the economics of State aid law;
- Case study on handling economic evidence in State aid cases as a national judge.

As well as engaging seminars and practical case study analysis, the event provided delegates with the opportunity to discuss and share experiences of issues relating to the various topics.

The conference dinner which took place at the Law Society of Ireland provided a memorable conclusion to the event.
The event received excellent feedback with judges commending, in particular, the balance between law and economics.
Pictured Below: Nicole Roberts of Oxera Economic Consultancy addresses delegates in the Moot Court at the Sutherland School of Law.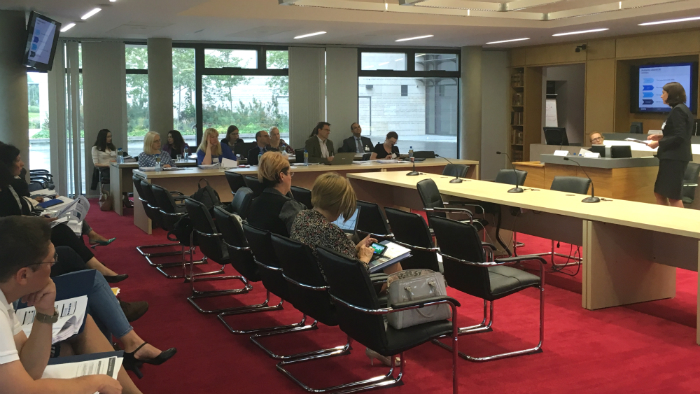 College of Social Sciences and Law Teaching and Learning Awards 2017
Three colleagues from the School of Law received Teaching and Learning Awards in 2017.
Ms Suzanne Egan
received a University
Teaching Excellence Award
, while
Dr Niamh Howlin
received a College
Teaching Excellence Award
. These are awarded to individual members of teaching staff for sustained commitment to teaching excellence and student learning.
Mr James McDermott
received a University
Award for Outstanding Contribution to Student Learning.
This recognizes any UCD faculty, staff, tutors or demonstrators who have made contributions to student learning in a specific area.
There were 73 awards made at College level, and 13 at University level, following 1,675 nominations across UCD. The College of Law and Social Sciences awards were presented in June by Professor Colin Scott.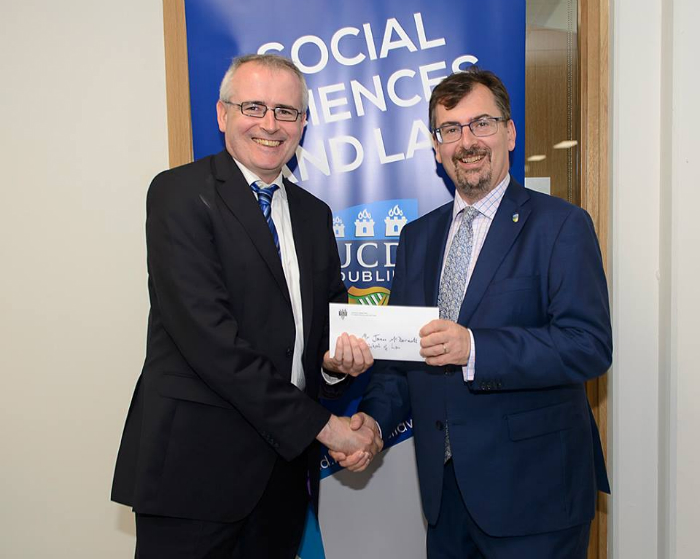 Mr James McDermott and Professor Colin Scott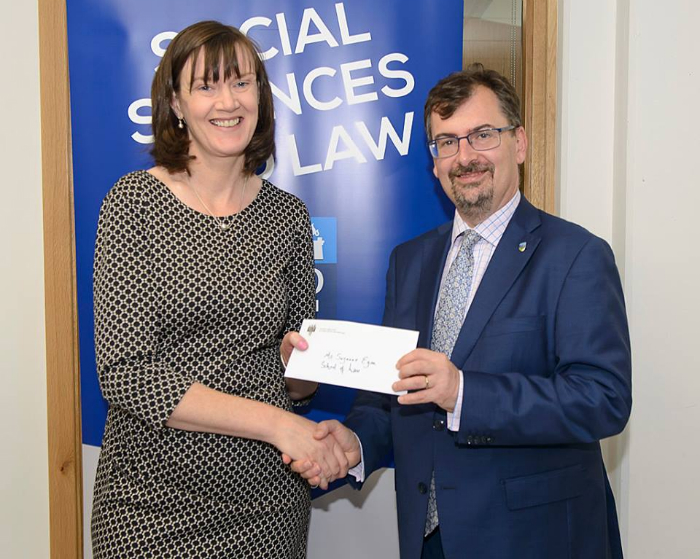 Ms Suzanne Egan and Professor Colin Scott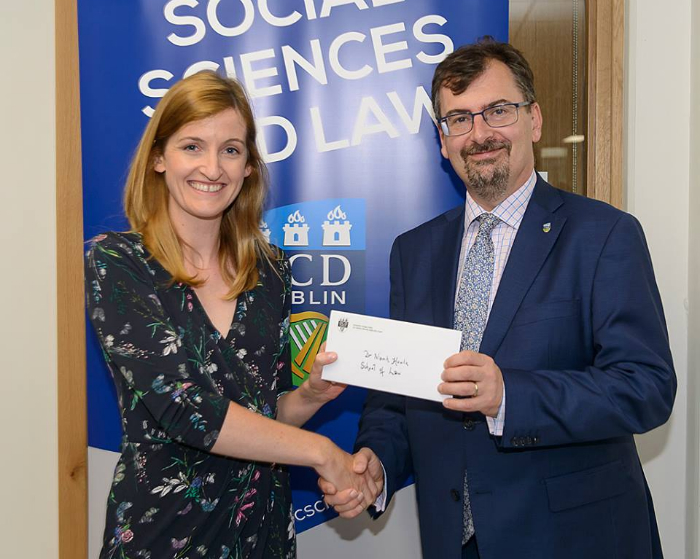 Dr Niamh Howlin and Professor Colin Scott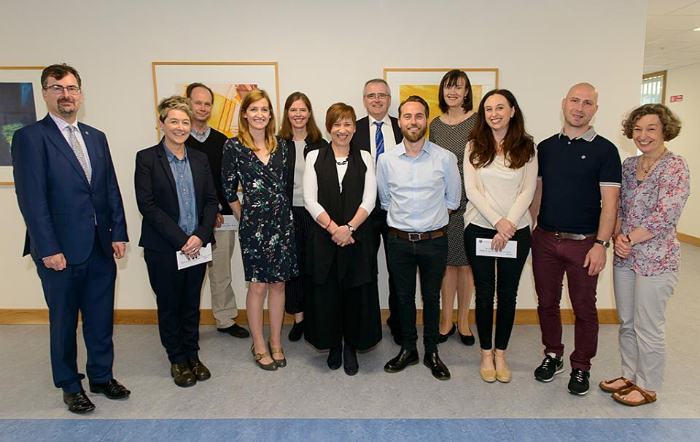 Prize winners from the College of Social Sciences and Law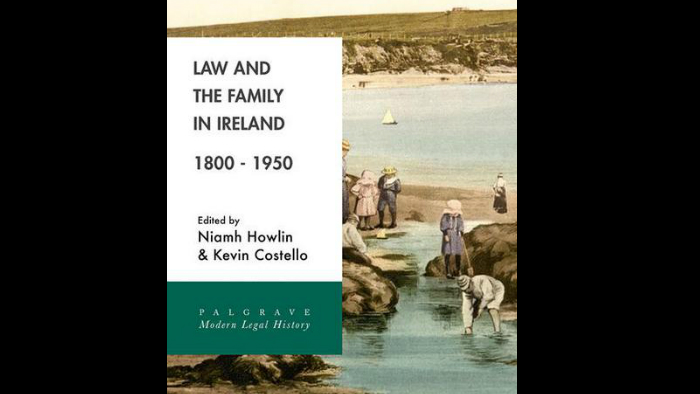 UCD Legal History Group Book Published
The first research project undertaken by UCD's Legal History Group was a study of the interaction between the law and the family in Ireland in the period 1800-1950. The project began as a roundtable conference on the legal history of the family in Ireland, held in the Sutherland School of Law in March 2015. The papers delivered at that conference have been collected in a book entitled Law and the Family in Ireland 1800-1950 edited by Dr Niamh Howlin and Dr Kevin Costello. The book, which appeared in June 2017, is the first volume in the Palgrave Modern Legal History series. The twelve papers which make up the book cover the principal stages of family life in Ireland 1800-1950: from engagement to divorce, and touching on issues like the legal history of adoption, the legal definition of infanticide in nineteenth century Ireland, married women's property, inter-family homicide trials in Ireland, the action for breach of promise of marriage, and the place of the family in the Irish Constitution.
The Eurozone 25 Years After Maastricht - EMU Workshop
UCD Sutherland School of Law was recently the venue for a highly successful 19th Irish European Law Forum (IELF), which this year comprised an international multi-disciplinary workshop marking the 25th anniversary of the laying of the foundations of Europe's Economic and Monetary Union by the Maastricht Treaty of 1992. The workshop was organised by Sutherland's Professor Gavin Barrett and Professor Fabian Amtenbrink of the European Research Centre for Economic and Financial Governance (EURO-CEFG).

23 leading academics and experts in the field from EU countries including Holland, Germany, Ireland, Italy, the United Kingdom and Greece spoke at the workshop, which was opened by the Dean of the College of Social Sciences and Law, Professor Colin Scott. Chairs included former Minister for Finance Alan Dukes, erstwhile Head of the Central Bank, Professor Patrick Honohan and incoming Law School dean, Professor Imelda Maher. Topics discussed at the Workshop, included the budgetary rules of the Eurozone, European Banking Union, democracy and the Eurozone, courts and the currency, the role of the ECB and the future of the Eurozone.

The workshop was supported by Professor Barrett's Jean Monnet Chair in European Constitutional and Economic Law, EURO-CEFG and the Seed Funding Scheme of the Sutherland School of Law. For the full programme please see EMU Workshop Programme 2017.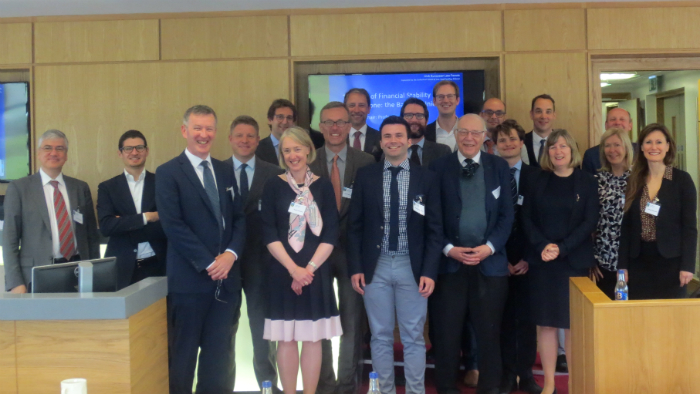 Speakers and panelists at the EMU Workshop in May in the Moot Court, Sutherland School of Law.
Professor Gavin Barrett, Jean Monnet Chair in European Constitutional and Economic Law and Professor Patrick Honohan, former Head of the Central Bank of Ireland.
Latest Lecture in UCD Institute of Criminology Series
Dr Gwen Robinson, (Sheffield Law School, The University of Sheffield​) delivered the inaugural lecture in the UCD Institute of Criminology lecture series, entitled 'Patrolling the borders of risk: The new bifurcation of probation services in England & Wales' on Friday 23 June 2017.

Dr Robinson is a leading expert in the field of probation studies and has published widely in the areas of offender rehabilitation and management, community sanctions/penalties, and restorative justice. Her lecture focused on the current philosophies and values underpinning probation work in England and Wales and the implications of recent changes to probation structures, including the institutionalisation of risk and the privatisation of some probation services.

Professor Ian O'Donnell (UCD Institute of Criminology/Sutherland School of Law) delivered the opening address and Vivian Geiran, Director of the Probation Service, delivered a response to Dr Robinson's lecture which reflected on her paper as well as on the values and philosophies underpinning probation work in Ireland. The event was extremely well attended and provided a valuable opportunity for the audience to discuss recent developments in probation work.

The UCD Institute of Criminology lecture series provides a forum for academics, policymakers and practitioners to meet and discuss important topics in the field of criminology and criminal justice.‌
‌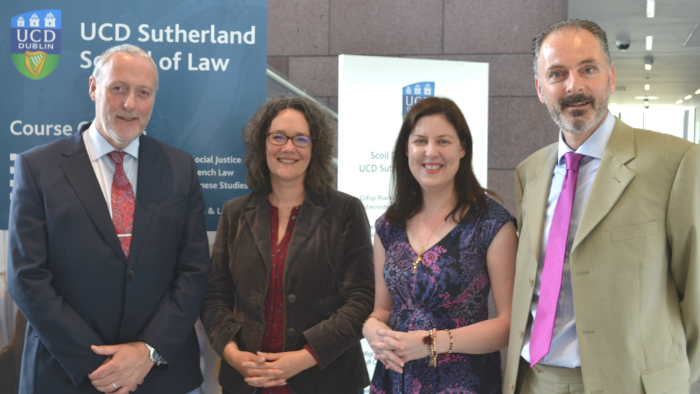 L-R Vivian Geiran, Dr Gwen Robinson, Dr Deirdre Healy, Prof Ian O'Donnell
BBL Alumnus Katie Nolan receives Fulbright Award
The UCD Sutherland School of Law congratulates Katie Nolan, a 2011 Bachelor of Business and Law alumnus who was recently honoured with a Fulbright Award by Minister Charlie Flanagan and Mr Reece Smyth, Chargé d'affaires of the US Embassy here. Katie is an Associate in Mason Hayes & Curran where she is part of the firm's Technology, Media and Communications team. In this capacity she advises private and public sector organisations on a wide variety of issues, including cross-border data exports, cyber-security breaches, product review and regulatory investigations and litigation in the privacy sphere. Her studies at the University of California will be closely linked to this area of law. While at Berkeley as a Fulbright Scholar she plans to focus on the comparative regulation of technology issues, in particular information privacy law.

Other Fulbright alumni from the UCD School of Law include former Dean, Professor Paul O'Connor, Barrister Rossa Fanning SC and Associate Professor at the Sutherland School of Law, Dr Oonagh Breen.

Founded by US Senator J. William Fulbright, the programme this year celebrates 60 years of educational and cultural exchange between Ireland and the US. Since 1957, it has provided awardees with the opportunity to study, research, or lecture in America, and supported US citizens to do the same in Ireland. The programme is now established in over 160 countries globally, providing an unrivalled international network for Fulbright Awardees and Alumni.

The unique nature of the Fulbright Awards is that it encourages cultural exchange as well as educational. In addition to completing study or research projects, awardees are encouraged to become cultural Ambassadors during their time in the US and on their return to their home country. Furthermore, the rigorous application process ensures that the successful candidates are those who have conveyed how their work can have a positive impact on society. Explaining his vision for founding the programme, Senator Fulbright has described the importance of educational exchange in the following terms " … from the standpoint of future world peace and order (it is) probably the most important and potentially rewarding of our foreign-policy activities."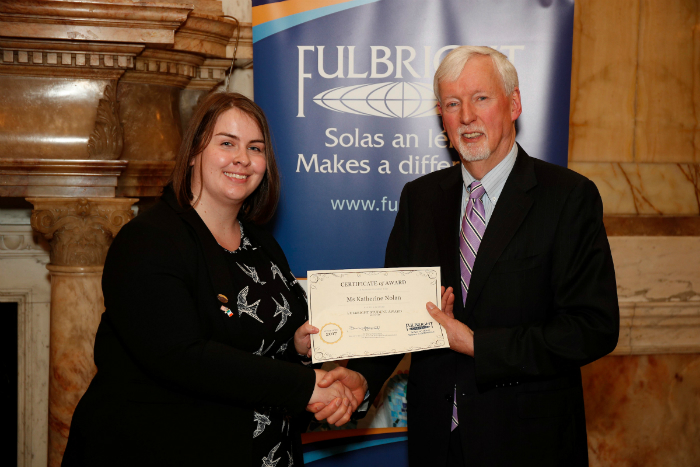 Katherine Nolan and Rrofessor John Hegarty, Chair of the Fulbright Commission Board in Ireland.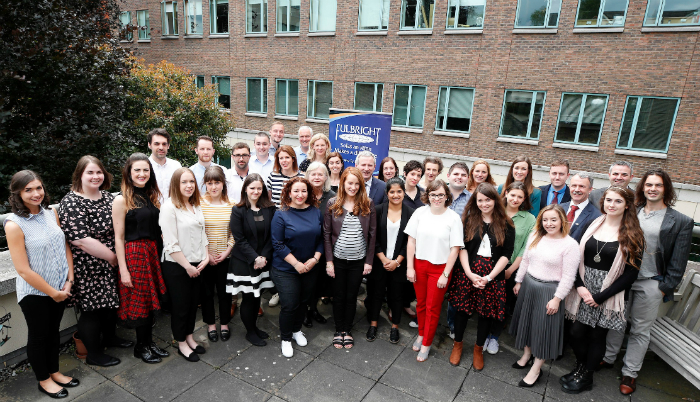 The 2017-18 Irish Fulbright Awardees