What College debating is about is having a laugh. It's all about meeting new friends, coming out of your shell, and expanding your mind. It provides a new and exciting chance to meet students from other faculties, and improves your confidence no end. This year, LawSoc intends to blast away your preconceptions with a host of exhilarating guests airlifted from the corridors of power and A-list orgies, starved for a few weeks, then dropped into a packed theatre for a celebrity death-match with their worst enemy - drunk UCD students.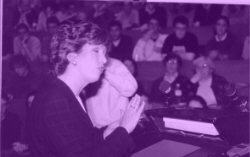 Why not give it a try? Like most other enjoyable evening past-times, watching comes a close second to taking part, and getting paid for it. Recognising that first years are the lifeblood of every society, LawSoc plies the debating scene with a nice little earner for Freshers. You'll find gratuitous cash prizes on selected Thursday nights for best new speakers. Then there's the ultimate accolade of a Lawsoc medal, awarded on the basis of performance in the weekly debates.
Our thrilling Thursday night debates cover a whole paradigm of emotion - intense, funny, shocking, and even cut-throat, as a host of dazzling celebs and powerful politicians electrify Theatre M.
Be enthralled as Melanie Hill, from the original Big Brother, insists that Reality TV has wrecked her life. Hear the deafening clash as the Minister for Foreign Affairs, Brian Cowen, locks horns with his "No to Nice" arch-nemesis, Anthony Coughlan, throwing in Labour leader Ruarai Quinn, and Fine Gael leader Enda Kenny for the full melting pot effect. Cheer as DJ Carey and Dessie Farrell get to grips over GAA Professionalism. Feel the Nuclear heat as our Environment Minister throws Sellafield right back at his British counterpart and Sir
Bernard Ingham.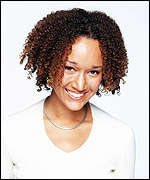 Debating also entices you out of your shell, and is a great intellectual exercise, which cancels out the drink-induced mind-rot we also encourage! Most importantly, it's a wonderful intro to the University's social life, as you perfect your charm offensive at the podium and then use it to devastating effect in the forum bar afterwards. So don't just sit there, follow the money to the podium, and that'll be 2 euro, please.
To see a list of all debates why not check out the calendar.