Thursday 19th October 2017 at UCD O'Reilly Hall, Belfield, Dublin
Add to calendar
Health & History Competition Launch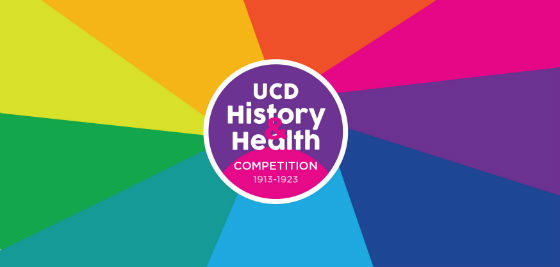 The UCD History and Health Transition Year Competition will be launched on Thursday 19th October 2017 at UCD O'Reilly Hall. Owing to large demand, registration for this event is now closed. However you don't have to attend the launch day to take part in the competition.
UCD History and Health is a new team competition for Transition Year students for the 2017-18 academic year. It aims to commemorate the events of 1913-1923 in a creative and multidisciplinary way, linking past and present, science and humanities.
Student teams will make short videos (no more than 4 minutes long) explaining how any historical person or event of 1913-23 influenced health into the future – locally, nationally or internationally. The more creative, the better, so don't be afraid to let your imagination run wild! Any style of video or approach to the topic is welcomed.
The History and Health Competition is a different kind of school competition, which doesn't just focus on one discipline or skill, but encourages students to look at science and society in a new way and to express this creatively. We want to take historical events and make them relevant to today, to everyday lives, and to celebrate the impact of human events on science and scientific advance on the human experience.
The period of 1913-1923 was a particularly turbulent one, both in Ireland and across the globe. As we celebrate the centenaries of so many significant events, we often hear about the political outcomes. But how do these events impact how we lead healthy lives today? The link might not seem obvious at first, but the people and events of the past have had a huge influence on medicine and public health.
The UCD History and Health Competition is organised by a multidisciplinary team from UCD Schools of Medicine and History, The Centre for the History of Medicine in Ireland and UCD Media Services. It receives funding from the UCD Decade of Centenaries Seed Funding scheme.
More Information