Posted 23 April 2013
UCD students selected for Washington Ireland Programme 2013
Four UCD students have been selected from a total of 525 applicants to join the Washington Ireland Programme (WIP) 2013.
In Washington, WIP participants gain first-hand experience of a mature political process and are exposed to a culture of diversity. Through an intense eight-week schedule, the participants are formed into a team and challenged to develop their vision for the future of post-conflict Ireland.
The students gain invaluable practical experience by completing internships in US government, media, business and non-profit organisations. At the end of the summer, participants return to Ireland with enhanced professional and interpersonal skills, as well as a new confidence in their ability to work together to make a difference.
The four UCD students selected for the Washington Ireland Programme (WIP) 2013 are: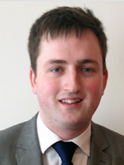 Bernard Aherne, 4th Year, Business and Law, UCD
Bernard is an active member of Young Fine Gael. He is currently national secretary and previously held the position of secretary in UCD Young Fine Gael, one of the organisation's strongest and most active branches. He also sits on the Fine Gael Executive Council. He was a representative for his class on the law consultative forum in UCD. He has a keen interest in sports, such as hurling and rugby; and also plays golf and badminton.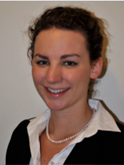 Lyndsay Baker, 4th Year, Business and Chinese, UCD
Lyndsay spent last year studying in Beijing and Shanghai, where she also interned at the Irish Chamber of Commerce, Shanghai. On returning from China she co-founded Connect2, an initiative focused on fostering a sense of community and mutual understanding between Irish and Chinese students in UCD. This year, she represented UCD in the Marshall International Case Study Competition in University of Southern California. Lyndsay has raised over €4000 for the Irish Cancer Society.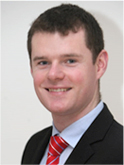 Brian Fox, 4th Year, History, Politics and International Relations, UCD
Brian is currently the Captain of the UCD Mountaineering Club, one of the largest of its kind in Ireland. Brian has returned from a twelve-month internship in Brussels with the consultancy firm, Fleishman-Hillard, having worked on EU financial services regulation. He has completed an Erasmus year in Sciences Po, Paris and has volunteered in post-earthquake Haiti with UCD Volunteers Overseas. Brian is also an active member of the UCD Access Centre, which promotes access to third-level education regardless of socio-economic background or disability.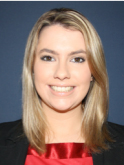 Shauna McGuire, 3rd Year, Politics and Sociology, UCD
Shauna is an active member of UCD Volunteers Overseas and in 2011 travelled to Delhi, India to assist with education projects. Shauna is passionate about social justice issues and recently completed the Suas Global Issues course. She has been involved with the UCD Tutoring Scheme, supporting students from disadvantaged areas in Dublin with their studies. Shauna has also taken part in various UCD Shadowing Days which give prospective students an insight into University life. She currently lives on campus as a Residential Assistant.

Before departing for Washington DC the WIP participants take part in a pre-departure orientation weekend to provide them with an opportunity to get to know the other members of the WIP Class of 2013.
The Washington-Ireland Program for Service and Leadership (WIP) is a six-month program of personal and professional development that brings outstanding university students from Northern Ireland and the Republic of Ireland to Washington, DC for summer work placements and leadership training. The program begins and ends with practical service in Northern Ireland and Ireland.
In total, 30 students have been selected from a pool of 525 applicants through a rigorous selection process for the WIP 2013. More than 450 young adults from Ireland have graduated from WIP.
For more see: www.wiprogram.org
(Produced by UCD University Relations)